UN and Duterte spar over treatment of human rights investigator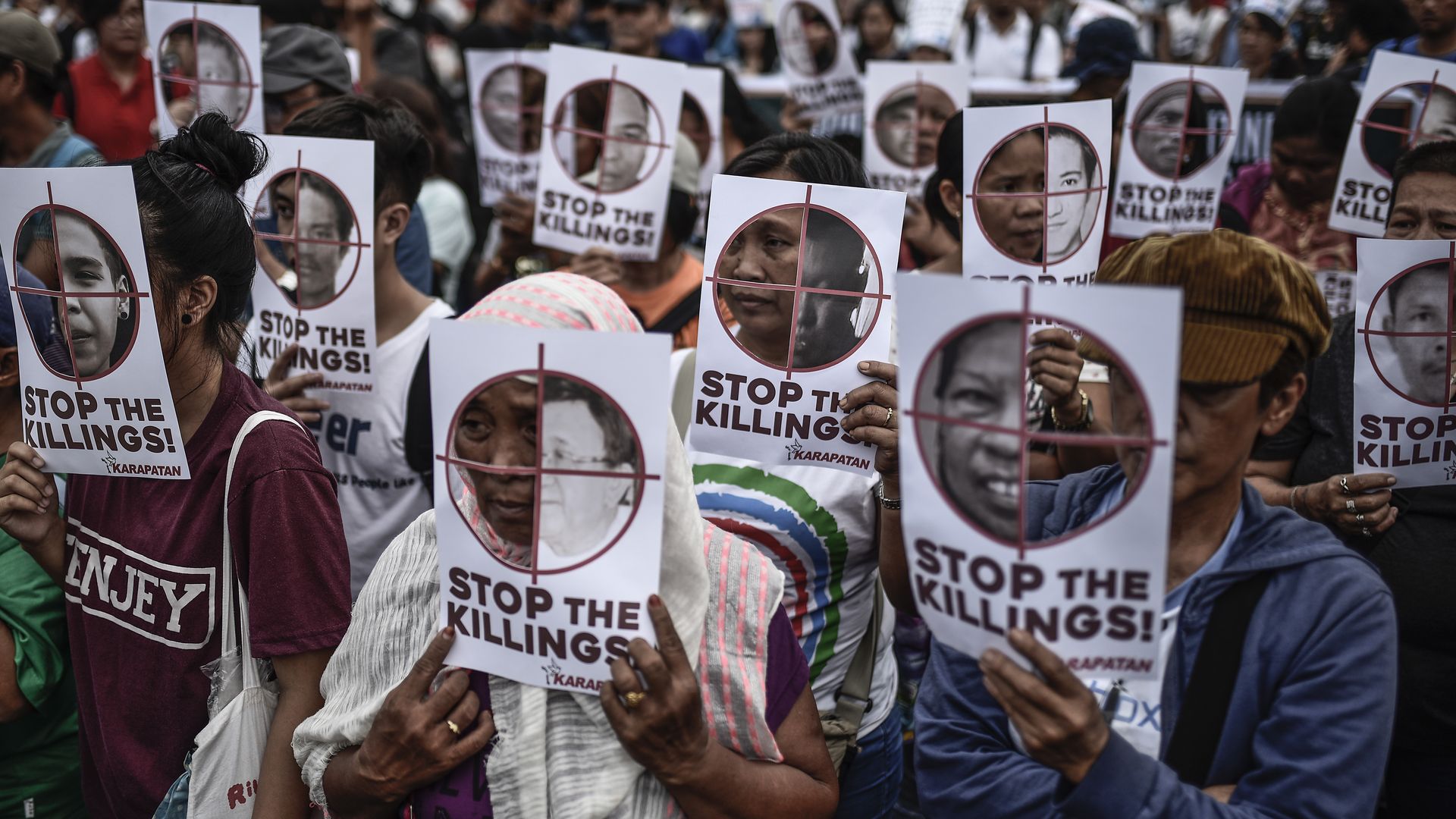 The United Nations has issued a statement condemning Philippine President Rodrigo Duterte for naming one of its human rights investigators to a list of communist terrorists. The organization says Special Rapporteur Victoria Tauli-Corpuz, a Philippine national, is being intimidated by Duterte for reporting on abuses against an indigenous population in Mindanao.
Why it matters: Duterte has a history of feuding with international bodies that try to "interfere" in his country, most recently calling on police officers not to cooperate with any investigation into his war on drugs. In response to his latest stunt, UN human rights chief Zeid Ra'ad Al Hussein said Duterte "needs to submit himself to some sort of psychiatric examination."
Go deeper