Report: Lloyd Blankfein preparing to step down as Goldman CEO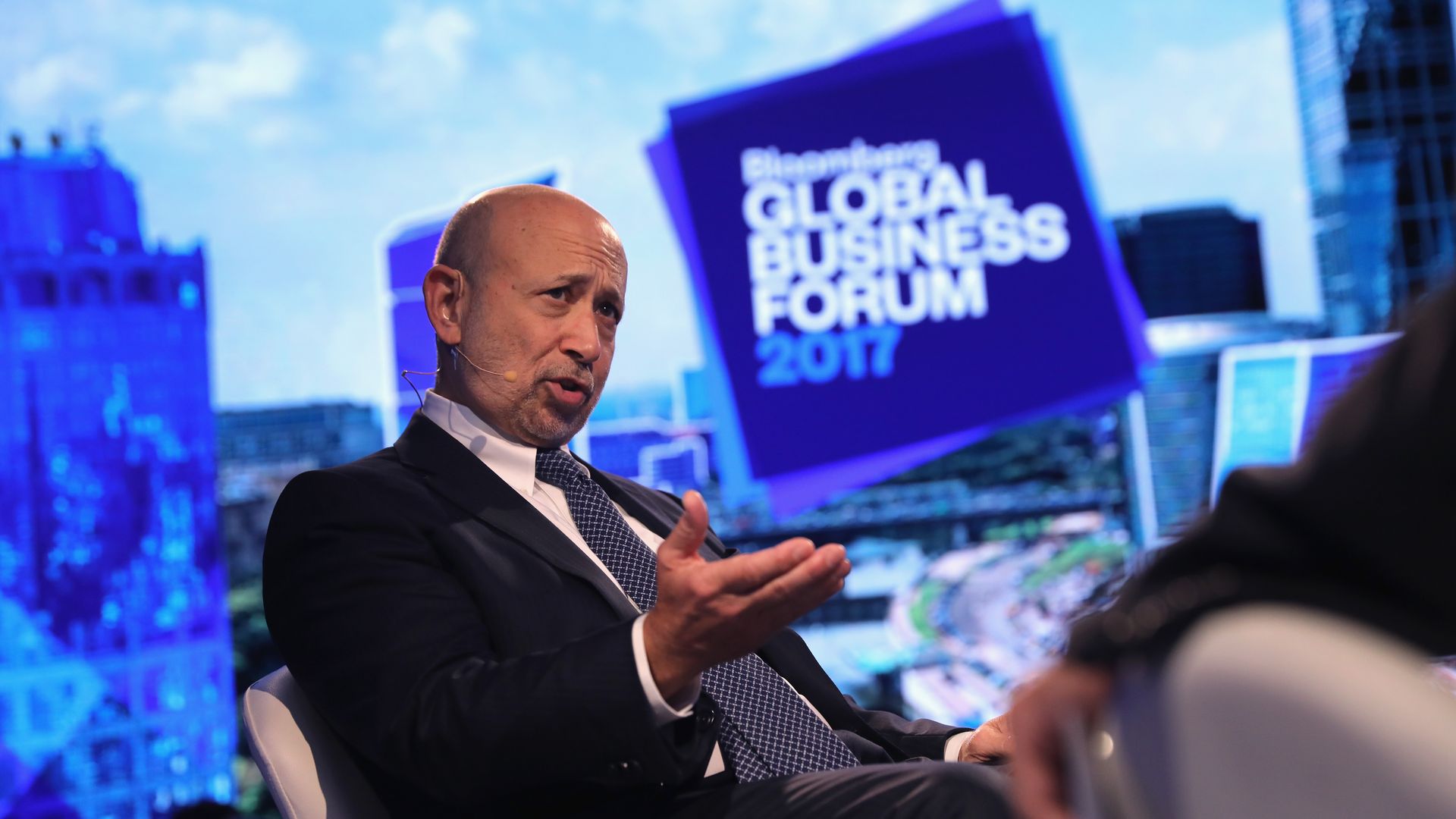 Goldman Sachs' Lloyd Blankfein is preparing to step down as CEO as soon as year's end, reports WSJ. He is expected to be replaced by one of the bank's two co-presidents, Harvey Schwartz and David Solomon.
Why it matters: Blankfein is one of Wall Street's longest-serving and most iconic executives, having guided Goldman through the financial crisis and other major developments throughout his 36-year tenure working for the bank. Blankfein has given no indication of what his future plans might entail, though WSJ notes his three immediate predecessors left for government jobs.
Go deeper