Xi is conquering all parts of Chinese society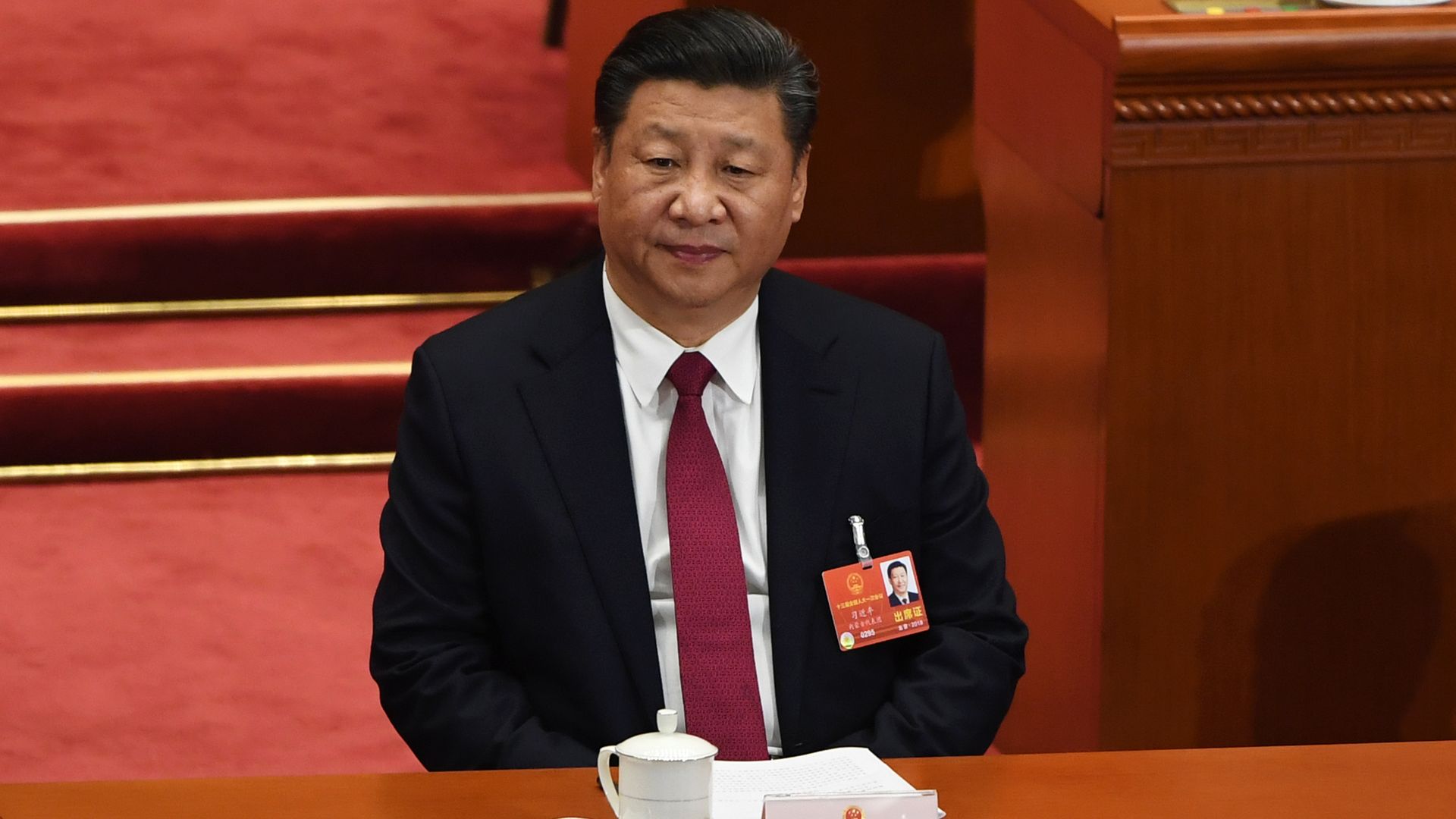 The change to presidential term limits in China has gotten much recent attention but just as important — if not more so — was the Third Plenum decision on deepening reform of party and state institutions that furthers the trend of the Communist Party of China (CPC) taking over state institutions.
Why it matters: President Xi Jinping is working to obliterate any boundaries between party and state and to reinsert CPC into all aspects of China's economy and society — all in conjunction with ensuring he's the unchallenged embodiment of the CPC. The end result will be Xi's complete dominion of all parts of Chinese government and society.
Background, via Xinhua: The plenum reforms have the goal of improving the "system for upholding overall Party leadership" with the guiding principle that:
"The Party exercises overall leadership over all areas of endeavor in every part of the country. A primary task of deepening reform of the Party and state institutions is to strengthen the CPC's leadership in every sector."
Go deeper