Forget Trump: Energy executives doubling down on lower-carbon energy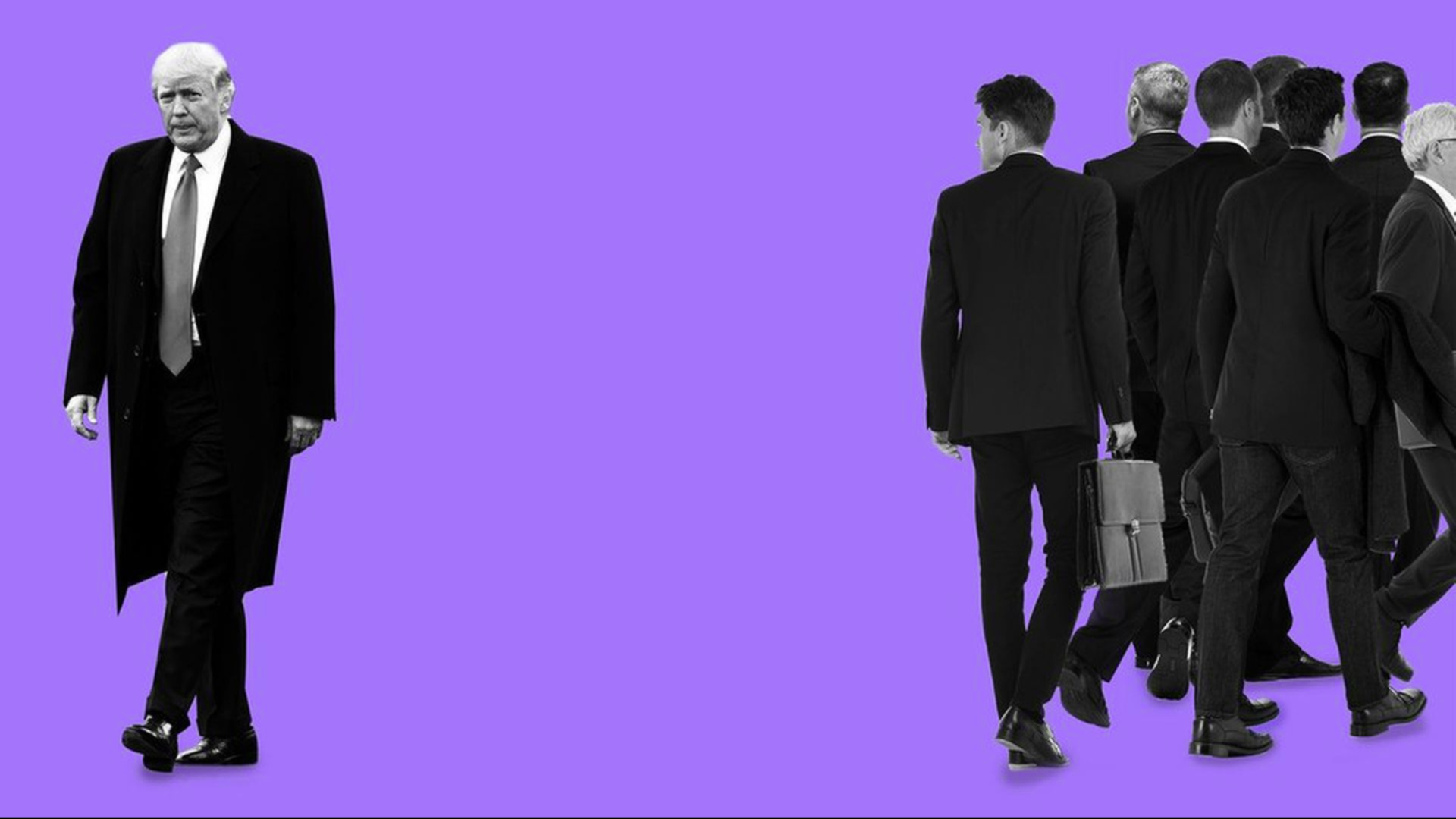 HOUSTON -- The gulf over climate change between executives of the world's biggest energy companies and President Trump was on stark display here at a major energy conference in America's oil capital.
Why it matters: The drivers compelling companies to invest in lower-carbon technologies, such as falling renewable-energy prices and investor pressure, are moving forward regardless of President Trump's regulatory rollbacks and dismissal of climate change as an issue.
The big picture: Throughout the week's event, called CERAWeek by IHS Markit, energy execs were largely in unison that the world was moving toward lower-carbon energy resources, even amid divisions about the pace and types of technologies that would ultimately dominate in the coming decades. This has been a common theme since the beginning of the Trump administration.
What we're hearing:
Lynn Good, CEO of major utility Duke Energy, in an interview with Axios Thursday: "We're committed to running our company and planning a future that goes beyond the next two or three years. The priority of the administration or Congress will change...I believe it's a wise decision to keep going on carbon reduction. It's best for customers, investors, employees."
Thad Hill, CEO of Texas-based utility Calpine Corporation, to reporters: "Regardless of where we are today on the political landscape here, it is pretty clear to me which way we are going over the long term" which is towards society putting a value on carbon reduction over time.
Mary Barra, General Motors CEO, said during her on-stage interview, per Reuters: The company's "commitment to an all-electric, zero-emissions future is unwavering, regardless of any modifications to future fuel economy standards."
Ben van Beurden, Royal Dutch Shell CEO, told Axios he thinks the transition to lower-carbon energy resources is "inevitable." During an on-stage interview, van Beurden said climate change was the biggest challenge facing the industry.
Bob Dudley, BP CEO, an on-stage speech earlier this week laid out why his company was returning to renewable investments, and added: "We need governments, in our opinion, to put a price on carbon."
Kevin Crutchfield, CEO of coal mining company Contura Energy, during an on-stage discussion Thursday, said the climate policies of the Obama administration changed dynamics that are mostly irreversible: "We're operating in a world that believes a low-carbon environment is better than where we were."
The other side: In on-stage speeches and interviews, Energy Secretary Rick Perry and Interior Secretary Ryan Zinke didn't focus on climate change and had very little focus on renewables. When pressed about climate change in an interview with Axios, Steve Winberg, assistant secretary for fossil energy at the Energy Department, responded: "I think climate change is a big concern by many people so we have to address it."
Go deeper