China's view on possible Trump-Kim talks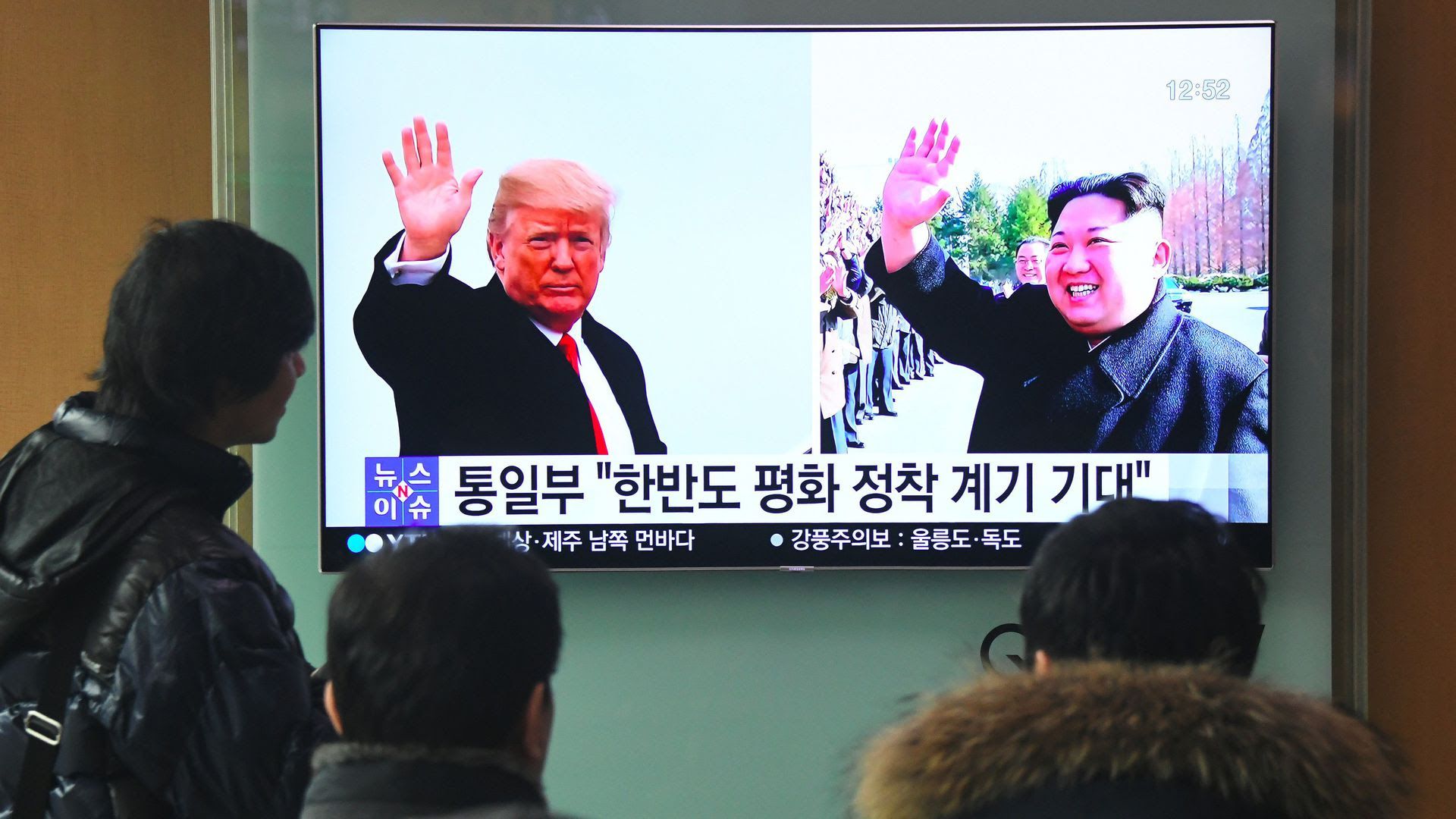 Beijing is pleased with the news that President Trump accepted an offer to meet with North Korean leader Kim Jong-un. Ministry of Foreign Affairs spokesperson Geng Huang called it "a step in the right direction," Xinhua reports.
What I'm hearing: Chinese officials were not aware that Kim had suggested to the South Koreans he was willing to sit down with Trump, but they will be happy at the prospect that lowered tensions may be on the horizon.
The big question: Trump has softened his approach to China because he has wanted their assistance in the "maximum pressure" campaign against North Korea. If a direct channel with Pyongyang is established, will Beijing still have all those cards to play against the U.S.?
Reality check: The location will matter. The Joint Security Area in the Korean Demilitarized Zone near Panmunjom seems like an obvious venue. Beijing may be happy to host, but Kim is unlikely to want to allow the Chinese to take any credit.
Trump may be tempted to go to Pyongyang, but that would be a huge propaganda win for North Korea. And, as North Korea and nuclear proliferation expert Jeffrey Lewis writes on Twitter:
"This is literally how the North Korean film 'The Country I Saw' ends. An American President visits Pyongyang, compelled by North Korea's nuclear and missile programs to treat a Kim as an equal."
Go deeper: Council on Foreign Relations president Richard Haass writes that this "calls for cautious diplomacy" in Axios' Expert Voices.
Editor's note: This was corrected to show Jeffrey Lewis is the expert, not James Lewis.
Go deeper