Web firms lead last-ditch push to change sex trafficking bill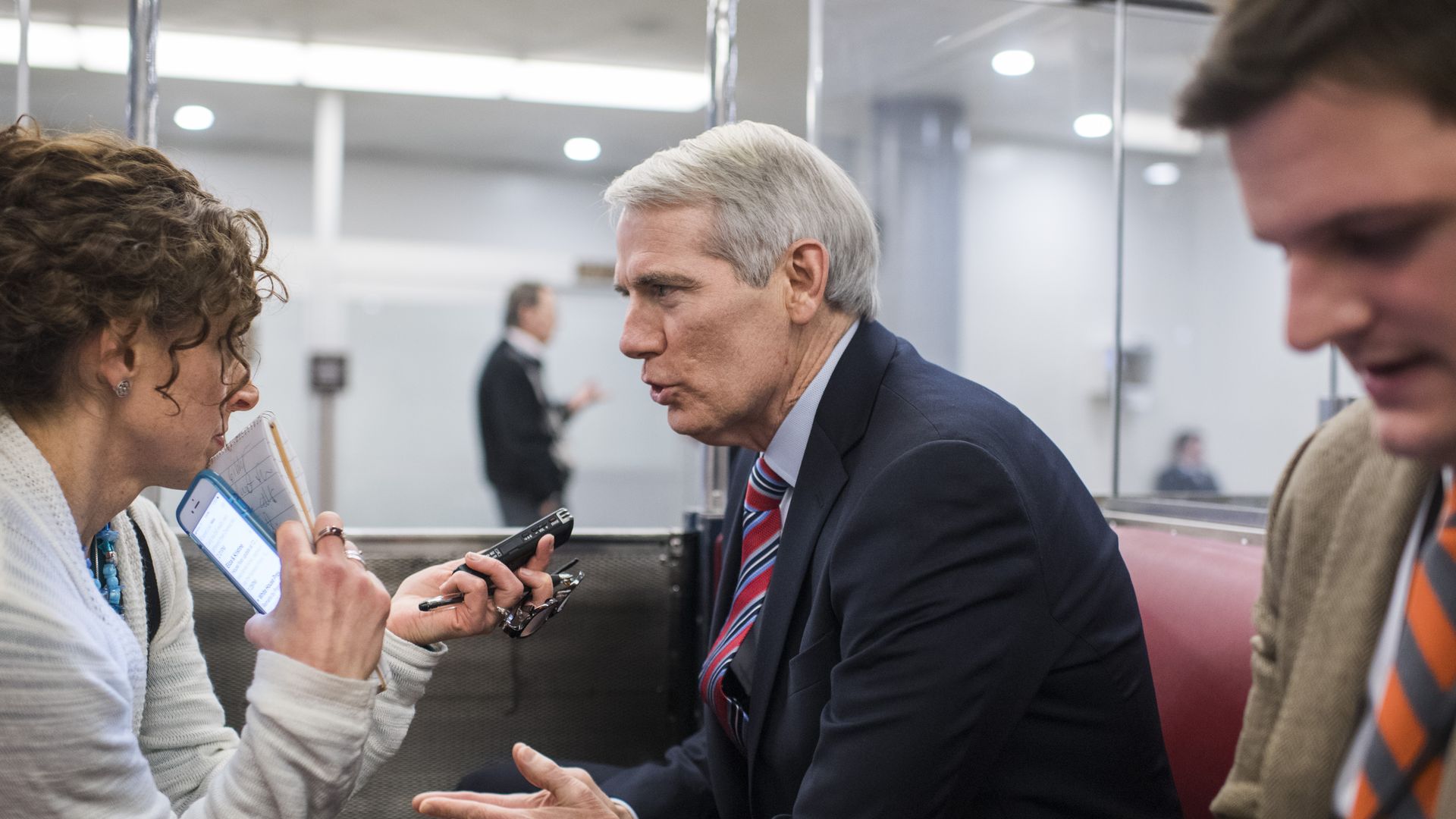 A group of web companies including Twitter, Reddit and Yelp are mounting a last-ditch effort to modify an anti-trafficking bill that would make it possible for trafficking victims to sue websites that facilitate the crime.
Why it matters: It highlights the way that smaller web companies haven't followed some of their larger counterparts in backing the bill as the debate comes to a close on Capitol Hill. At issue is the way the legislation would weaken the historically ironclad prohibition on suing an online platform over user-generated content.
Yes, but: The bill passed the House last week, and is widely-expected to be approved by the Senate. And its backers are confidant:
"The fringe tech crowd is for doing nothing, and that simply isn't going to happen."
— Kevin Smith, a spokesman for Sen. Rob Portman (R-Ohio), in an email.
Engine, the startup advocacy group that lead the letter, says it's just looking to implement changes to the legislation that will effect smaller companies. Evan Engstrom, the group's executive director, said that the point of the letter was to "be constructive and address some outstanding ambiguities in the bill that the Department of Justice has pointed out." He added that the group thinks it can "deal with some of those issues in a manner that accomplishes the purposes of the bill while assuring that small platforms aren't subjected to unexpected and unintended liability for trying to help out in the fight against problematic content online."
Details:
The companies said in a Wednesday letter that they support the "ultimate goals" of the two anti-trafficking measures that have effectively been combined into one bill that the Senate will vote on in the coming weeks. But they want changes.
"We are eager to work with the Senate to improve the bill, particularly to make it feasible for smaller companies to implement," they said in the letter. Yelp declined to comment, and Reddit referred Axios to Engine.
Signatories also include Pinterest, Cloudflare, Automattic, GitHub, InterActiveCorp and its subsidiary Match Group, Patreon, Medium and the Wikimedia Foundation.
Some of those companies are members of the trade group Internet Association, which has backed both of the bills that are part of the legislative package moving through Congress. A spokesman for the organization have no comment.
Facebook has been a particularly vocal supporter of the measure. "Facebook is committed to working with them and with legislators in the House and Senate as the process moves forward to make sure we pass meaningful and strong legislation to stop sex trafficking," said Chief Operating Officer Sheryl Sandberg last week.
This story has been updated to reflect a comment from Engine.
Go deeper