Trump launches his trade war, with reprieves for Mexico & Canada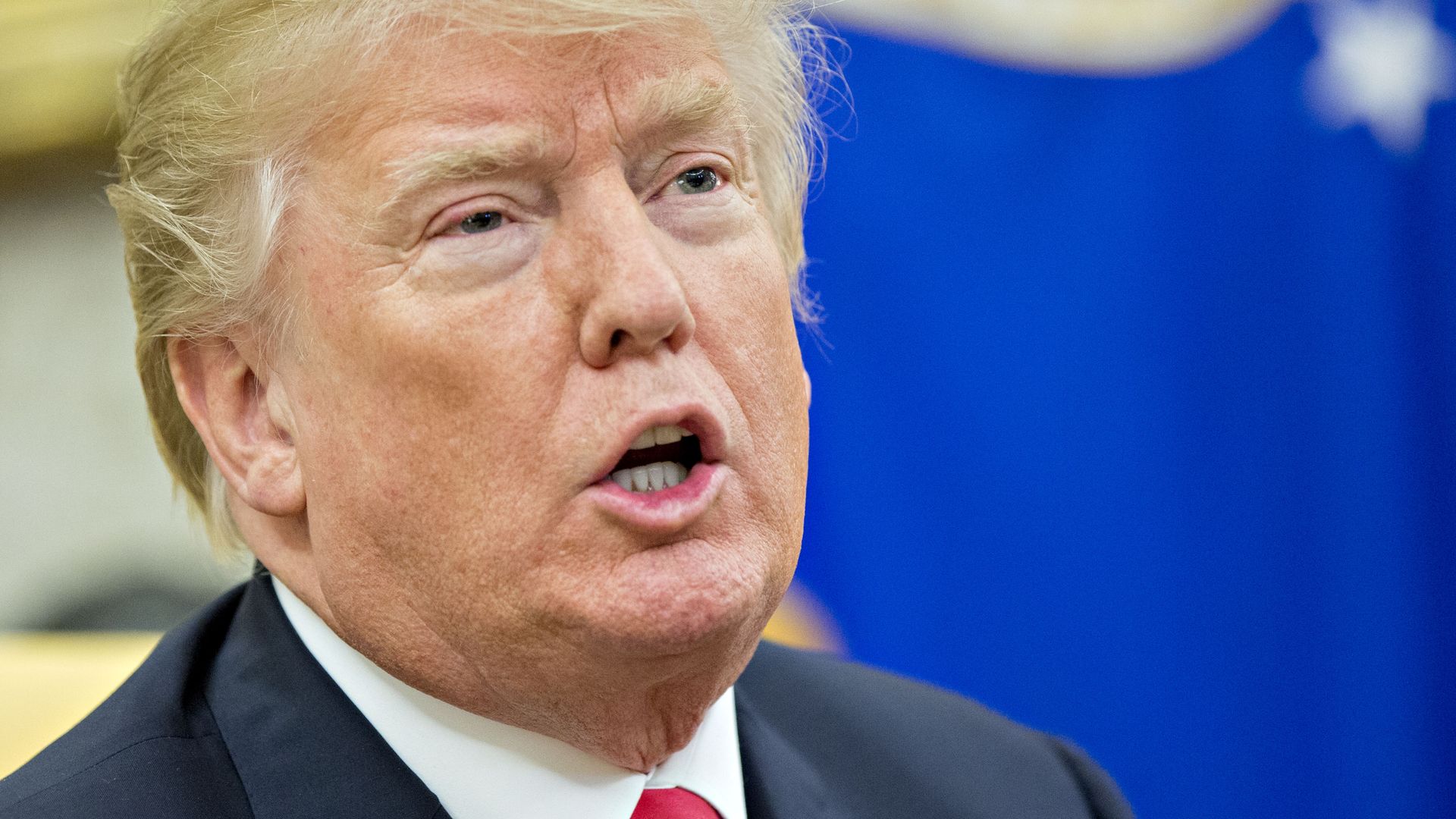 President Trump signed two proclamations today that go into effect on March 23, one imposing a 25% tariff on steel and the other a 10% tariff on aluminum. The president confirmed that Canada and Mexico are exempt from the tariff increases, citing national security agreements — specifically ongoing NAFTA negotiations. He called the existing taxes an economic and national security "disaster" adding, "we're finally taking action to correct."
The big picture: This will still meet fierce opposition from free traders and large sections of the business community. But it's not nearly so bad as it originally appeared. Trump initially wanted to impose these tariffs on everyone with no exceptions and no room for exclusions. There's now plenty of wiggle room.
A factor that influenced Trump: In his conversations with Canadian leader Justin Trudeau he became convinced that he could use the threat of steel and aluminum tariffs as leverage to get a better deal in the NAFTA negotiations, according to sources with direct knowledge. Trump's team viewed Canada as a bigger problem than Mexico in these negotiations and given Canada sells so much of those metals to the US, Trump saw an opportunity to squeeze them. (Whether it works is an open question.)
The details: The proclamations will be "flexible," allowing the U.S. to address security relationships in an "ironclad way" to defend its steel and aluminum industries, said a senior administration official. Trump explained that they will show "great flexibility and cooperation towards [nations] who are really friends of ours both on a trade basis and on a military basis." The administration is open to allowing some countries to negotiate for exemptions on a "case-by-case" basis, pending separate, bilateral agreements.
What's next: Countries have threatened to protest the increased tariffs, with the EU warning of "tit-for-tat" tariffs of 25% on $3.5 billion worth of American products. We could see an international trade war looming with subsequent hits to the U.S. and global economies.
Go deeper