Peter Navarro wants Gary Cohn's job, terrifying D.C.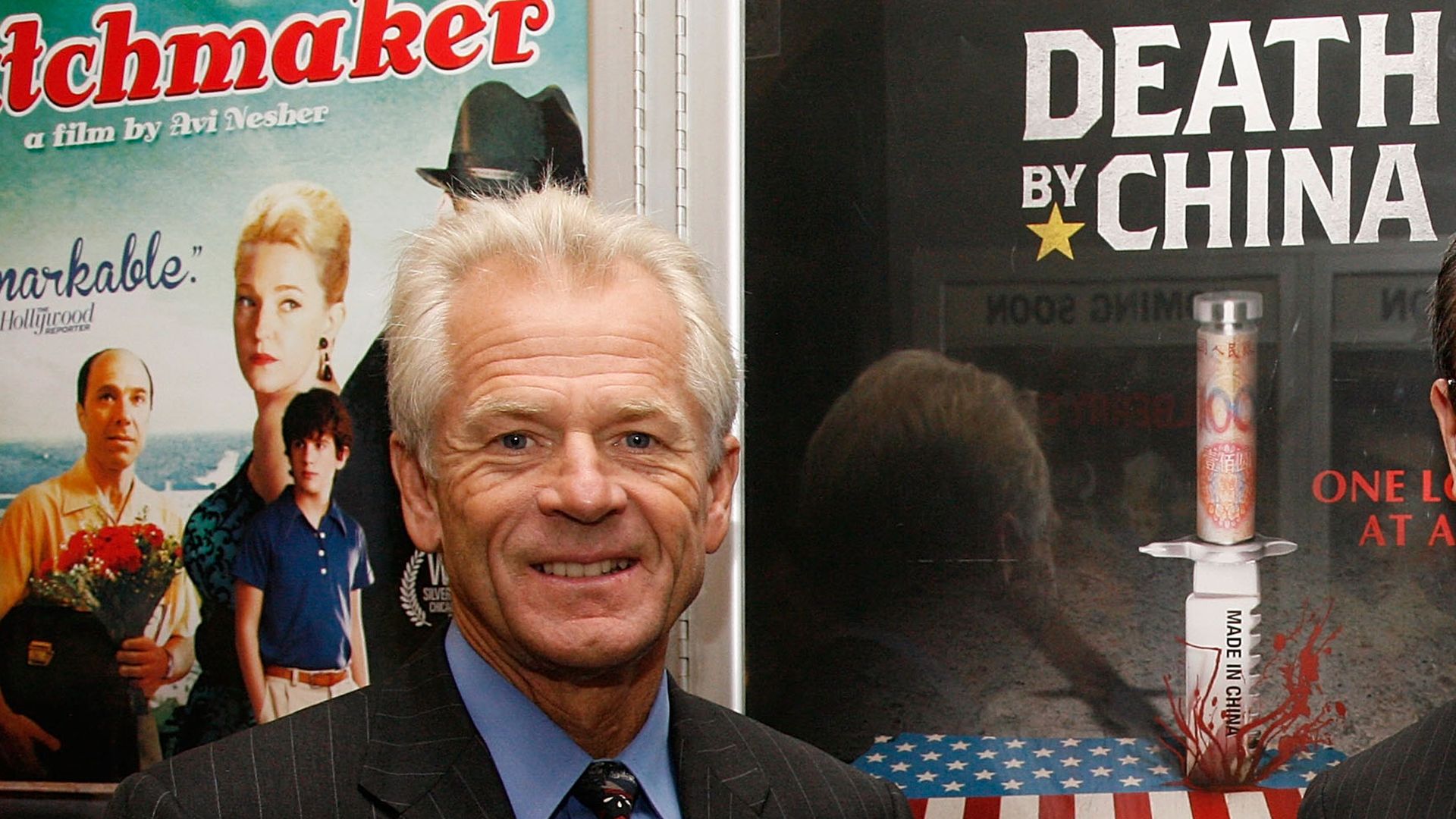 President Trump's spirit animal Peter Navarro is telling associates he wants Gary Cohn's job as the president's chief economic adviser.
What we're hearing: Publicly, Navarro has been coy, telling Bloomberg TV he's not in the running for the job. But privately, the hardcore nationalist trade adviser is all in for the job. 
Sources familiar with Navarro's thinking tell me he believes there are too many people inside the White House perimeter who oppose the president's agenda. Cohn, in particular, obstructed Navarro, telling colleagues that the nationalist trade adviser had no idea what he was doing, had no grasp of economics, and constantly "lied" to the president. 
Why this matters: Choosing Navarro would be the path of least resistance for Trump's trade agenda, but it would cause something approaching a riot on Capitol Hill and within the White House. Senior officials tell me they expect the entire National Economic Council staff would quit their posts immediately if Trump appoints Navarro; and Republicans on the Hill would go crazy. Republican leaders view Navarro as a menace and a danger to both the U.S. and world economies.
The problem for them: Trump loves Navarro, and Navarro reflects the president's hardwired beliefs on trade far more closely than Cohn ever did, or did any of the other top officials involved in the trade debate besides Wilbur Ross. "Where's Peter?" Trump would sometimes say, when senior staff had "forgotten" to include Navarro in a meeting. 
Bottom line: Trump is spitballing up to a dozen names for Cohn's replacement. Cohn has been advocating for Shahira Knight — a senior figure on the NEC who is well-regarded on the Hill and played a crucial role in passing tax reform. The chances that Trump will appoint Navarro currently seem low, but you'd be a fool to totally count him out. 
Go deeper