The next social media hearings may be about gun violence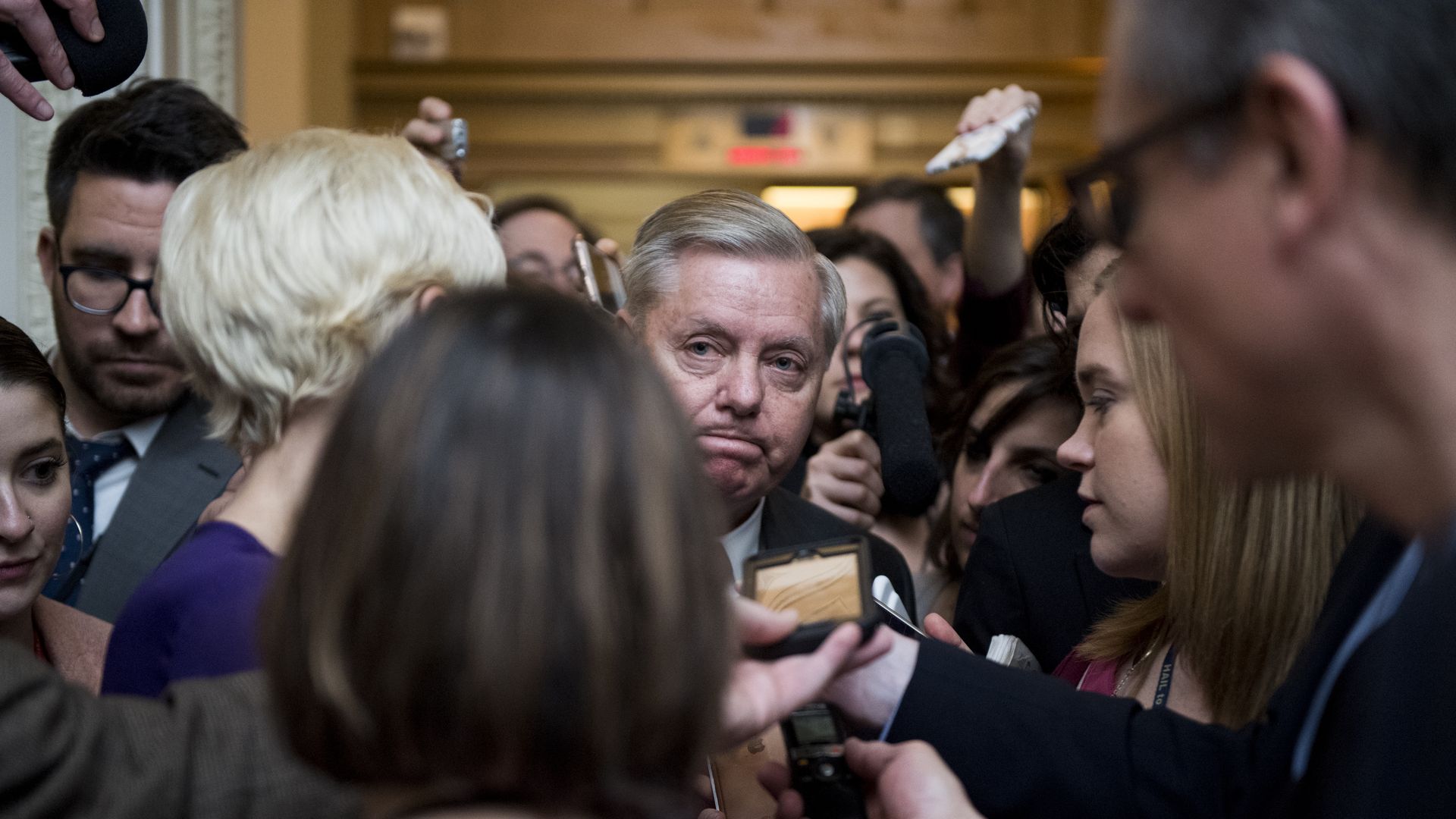 Republican Sen. Lindsey Graham (S.C.) says he'd like to grill America's social media companies at a hearing about the way threats of gun violence, including against schools, spread online.
Why it matters: Social media can be a potent vehicle for threats of violence. Earlier this week schools in Bayonne, N.J. shut down after threats of a school shooting appeared on social media.
The details: "I think we need another one about the gun stuff," Graham told Axios when asked about calls for another hearing with the social media firms. He said "we need to go back and look at postings threatening people."
He held a hearing on social media and Russian election interference last year through the subcommittee he chairs within the Judiciary Committee.
Louisiana Sen. John Kennedy has said he wants the chief executives of major social media companies to testify before Graham's subcommittee. Graham said he doesn't care who the companies send on the gun issue.
Go deeper