Trump's tariffs met with scathing responses from Capitol Hill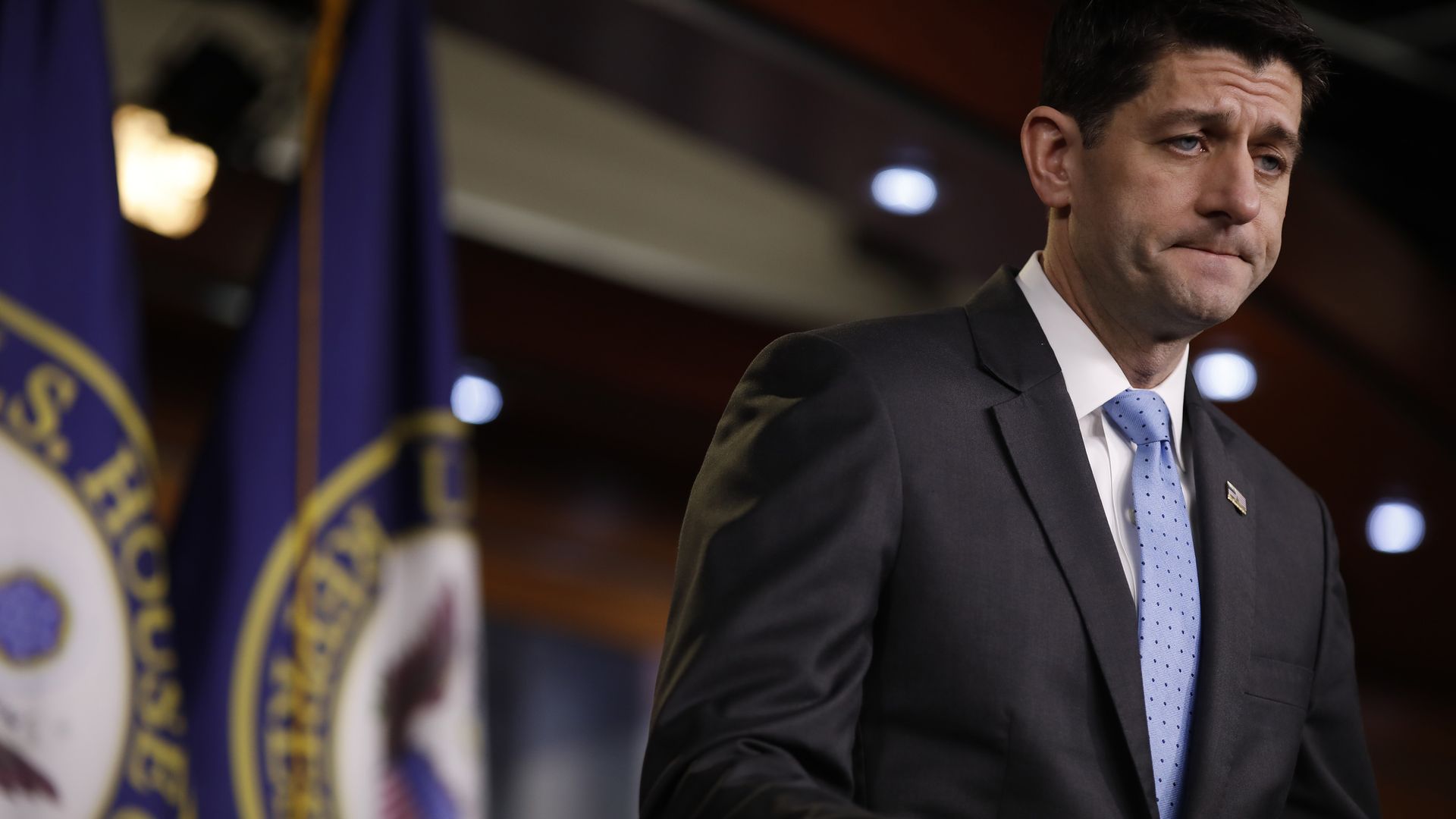 President Trump signed two proclamations to impose heightened steel and aluminum tariffs, which will go into effect in two weeks. Lawmakers immediately reacted to the signing; Speaker Paul Ryan said he disagreed with the tariffs, while Sen. Joe Manchin praised them.
Why it matters: While the tariffs are still going to get pushback, they aren't as bad as originally believed. However, the added costs could spark international backlash.
House Speaker Paul Ryan: "I disagree with this action and fear its unintended consequences...We will continue to urge the administration to narrow this policy so that it is focused only on those countries and practices that violate trade law."
Sen. Jeff Flake: "These so-called 'flexible tariffs' are a marriage of two lethal poisons to economic growth – protectionism and uncertainty. Trade wars are not won, they are only lost...I will immediately draft and introduce legislation to nullify these tariffs."
Sen. Orrin Hatch: "Simply put: This is a tax hike on American manufacturers, workers & consumers. Slapping aluminum and steel imports with tariffs of this magnitude is misguided..I will continue to work with the administration to revisit this decision."
Sen. Dick Durbin: "The sweeping tariffs announced today are like dropping a bomb on a flea. Launching an all-out trade war will alienate the allies we need to actually solve the problem...and could have unintended consequences for American manufacturers who depend on imported materials."
Sen. Ben Sasse: "We're on the verge of a painful and stupid trade war, and that's bad. This isn't just bad for farmers and ranchers in Nebraska who need to buy a new tractor, it's also bad for the moms and dads who will lose their manufacturing jobs because fewer people can buy a more expensive product. Temporary exceptions for Canada and Mexico are encouraging but bad policy is still bad policy, and these constant NAFTA threats are nuts."
Sen. Joe Manchin: "People have had unfettered access for a long long time that are able to come here on very low if any types of tariffs, but yet they still have it restricted for us to go. That's just not right...I'm glad we are finally standing up for ourselves, and I applaud President Trump's leadership and willingness to hold places like China accountable for the damage they've done to our economy."
Go deeper