The state of play 22 days after Parkland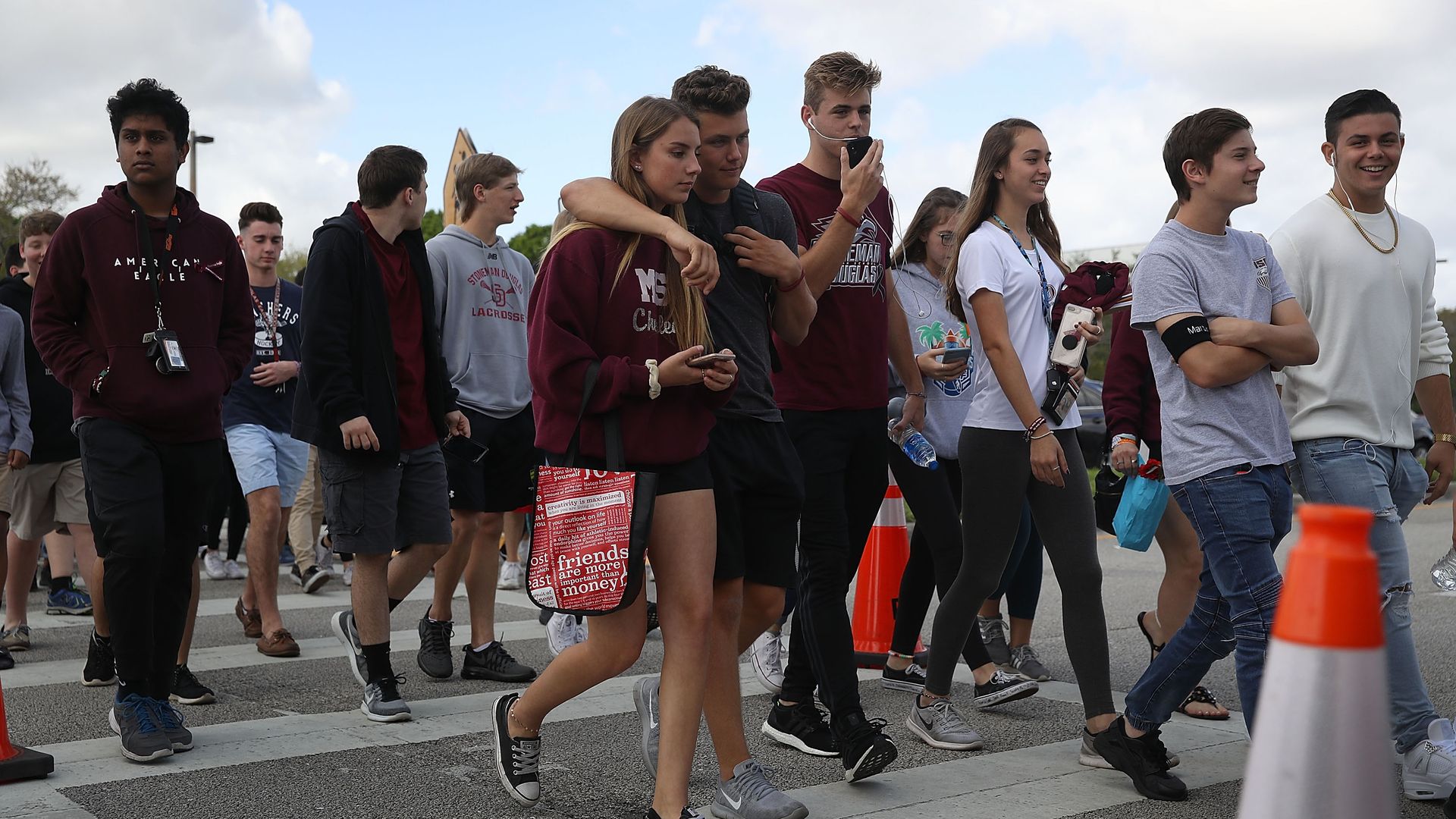 After the school shooting in Parkland, Fla., 638 copycat threats were reported from February 15 to February 27, according to USA Today. The top states were Texas with 55, Ohio with 47, California with 37, Florida with 35 and Pennsylvania with 32.
Happening today: The White House takes its next steps on school safety, per Lindsay Walters, White House deputy press secretary:
"As we continue to work towards creating school safety programs that protect all children, the President will be meeting with video game industry leaders and Members of Congress [Roosevelt Room, 2 p.m.] to discuss violent video-game exposure and the correlation to aggression and desensitization in children."
"This meeting will be the first of many with industry leaders to discuss this important issue."
Expected attendees include Sen. Marco Rubio (R-Fla.), Rep. Vicky Hartzler (R-M0.) and Rep. Martha Roby (R-Ala.)
Outside participants include Strauss Zelnick, Take-Two Interactive, CEO of Rockstar Games; Brent Bozell, Media Research Center; Lt. Col. Dave Grossman (Ret.), director of Killology Research Group; Pat Vance, president of Entertainment Software Rating Board; Mike Gallagher, President and CEO, Entertainment Software Association; Robert Altman, chairman and CEO of ZeniMax Media; and Melissa Henson, Mother from Parents Television Council.
Go deeper