Democratic women won big in Texas; DCCC strategy backfired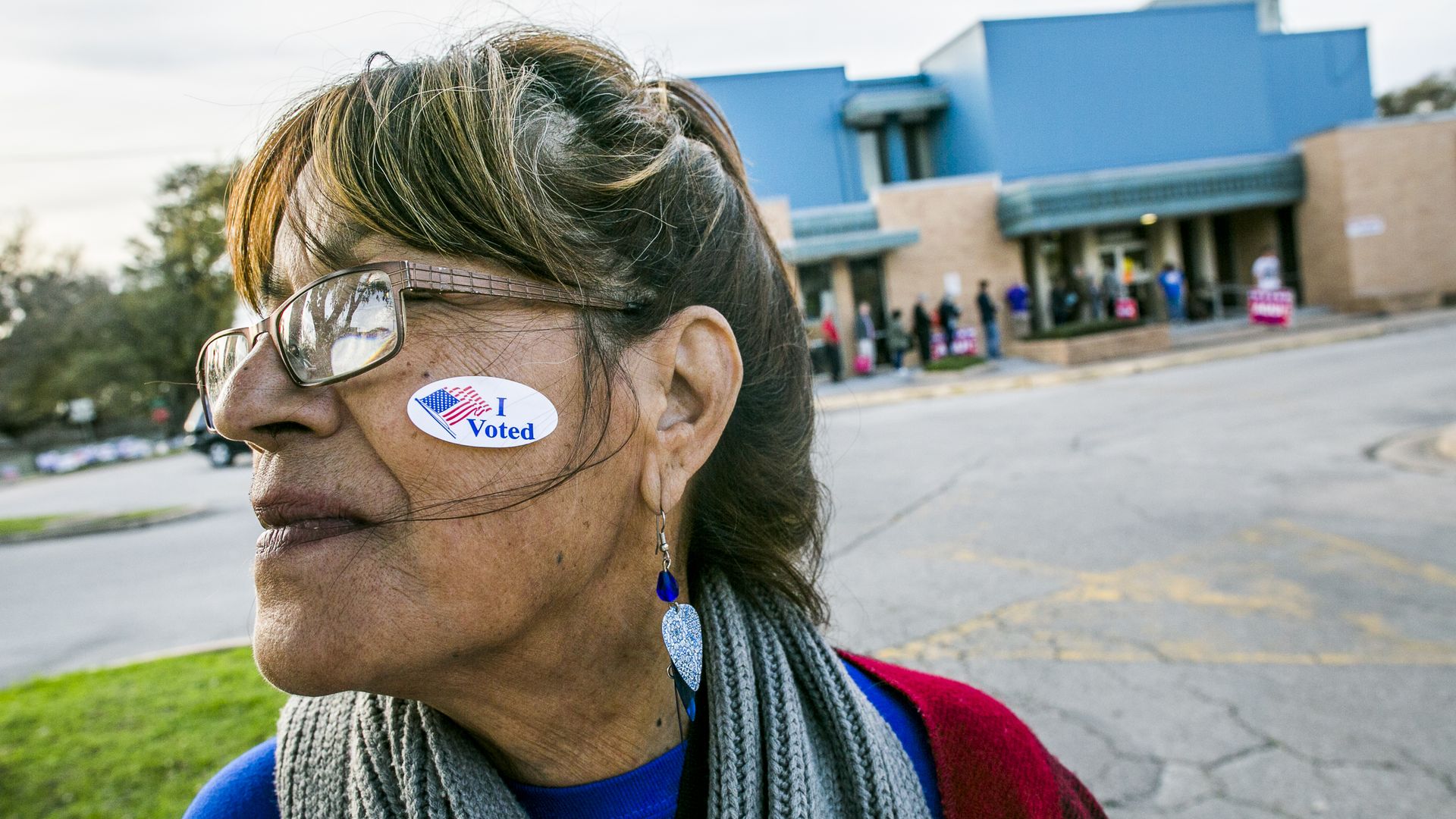 More than 1 million Democratic voters went to the polls in Texas last night, the first time they've passed that number in a midterm primary since 2002, per AP. And more than half of the 50 women running for Congress in the reliably red state either advanced to the runoff or won their primaries.
Why it matters: Texas might not be turning blue, but last night's primaries showed how 2018 could be the year for Democratic women running successfully in tough districts around the country. "It was not a good night to be a white guy in a Democratic primary," said a Democratic pollster involved in various Texas races.
Winners: EMILY's List.
The group is arguably the largest resource for pro-choice Democratic women. Of the five House candidates they endorsed, two won their primaries outright (TX-16 and TX-29) and three advanced to runoffs (TX-07, TX-23 and TX-32).
The two who won their primaries, Veronica Escobar and Sylvia Garcia, are one step closer to becoming the first Latinas Texas has ever elected to Congress.
"Democratic primary voters are looking for the opposite of Trump," said the Democratic pollster involved in Texas races. "A progressive woman is a good vessel for that."
Losers: The DCCC.
They released a brutal opposition memo encouraging Texas voters not to support Laura Moser in TX-07, calling her a "Washington insider who begrudgingly moved to Houston to run for Congress."
Moser is now headed into a runoff against Lizzie Fletcher (backed by EMILY's List).
Fletcher led Moser by 19 percentage points in absentee voting and 7 percentage points in early voting, and last night Moser closed that gap to just 5 percentage points.
The DCCC's opposition to Moser arguably helped her in this race. Given their desire to weed out candidates in crowded California primaries, it's not clear that any candidate will be too intimidated by the DCCC's involvement in their race moving forward.
Big picture: General enthusiasm among Democratic voters who are angry about President Trump — whose presidency has inspired women's marches around the world and coincided with the #MeToo movement — could continue to propel women candidates forward in 2018.
Go deeper