Trump admin. suing California over sanctuary laws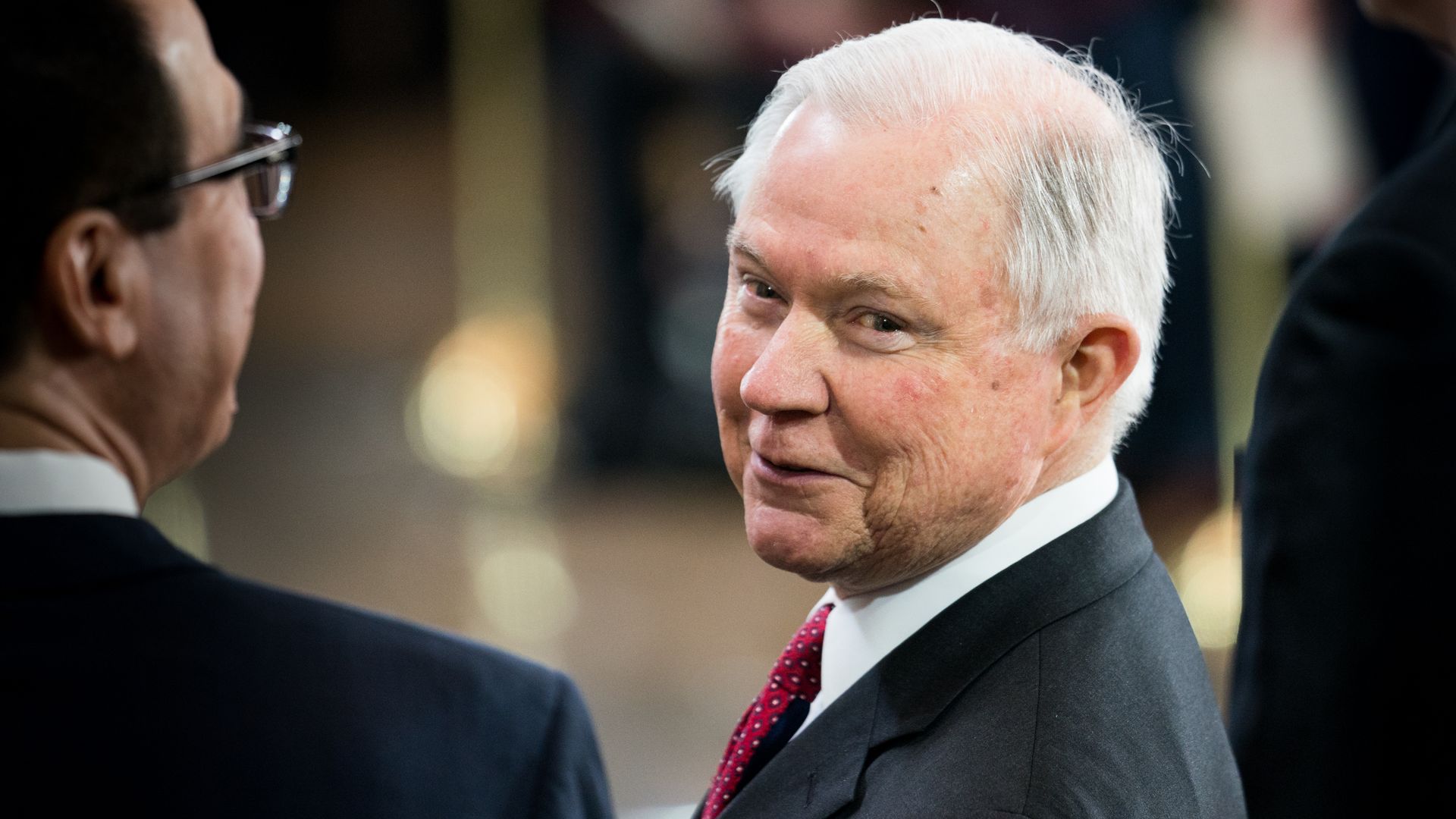 The Department of Justice is suing the State of California, alleging "obstruction of federal immigration enforcement," Politico reports.
Why it matters: The Trump administration has been battling California over sanctuary laws and immigration enforcement for months now. Just last month, Trump said he would consider pulling Immigration and Customs Enforcement officials out of the state because they were getting no support.
Homeland Security Secretary Kirstjen Nielsen said: "California has chosen to purposefully contradict the will and the responsibility of the Congress to protect our homeland .... I appreciate the efforts of Attorney General Sessions and the Department of Justice to uphold the rule of law and protect American communities."
Per Politico, the three laws the lawsuit mentions, are:

SB 54 — which keeps state and local officials from "sharing information with immigration authorities under certain circumstances and...bars transfers of certain immigrations to federal custody."
AB 450 — keeping private employers "from cooperating with federal immigration enforcement at the workplace."
AB 103 — seeking "to regulate contract detention facilities used to hold federal immigration prisoners."
What to watch for: Per Politico, Attorney General Jeff Sessions is going to California on Friday, to "tout the new lawsuit...in a speech to law enforcement officials."
Go deeper