Trump suggests paper voting system to combat meddling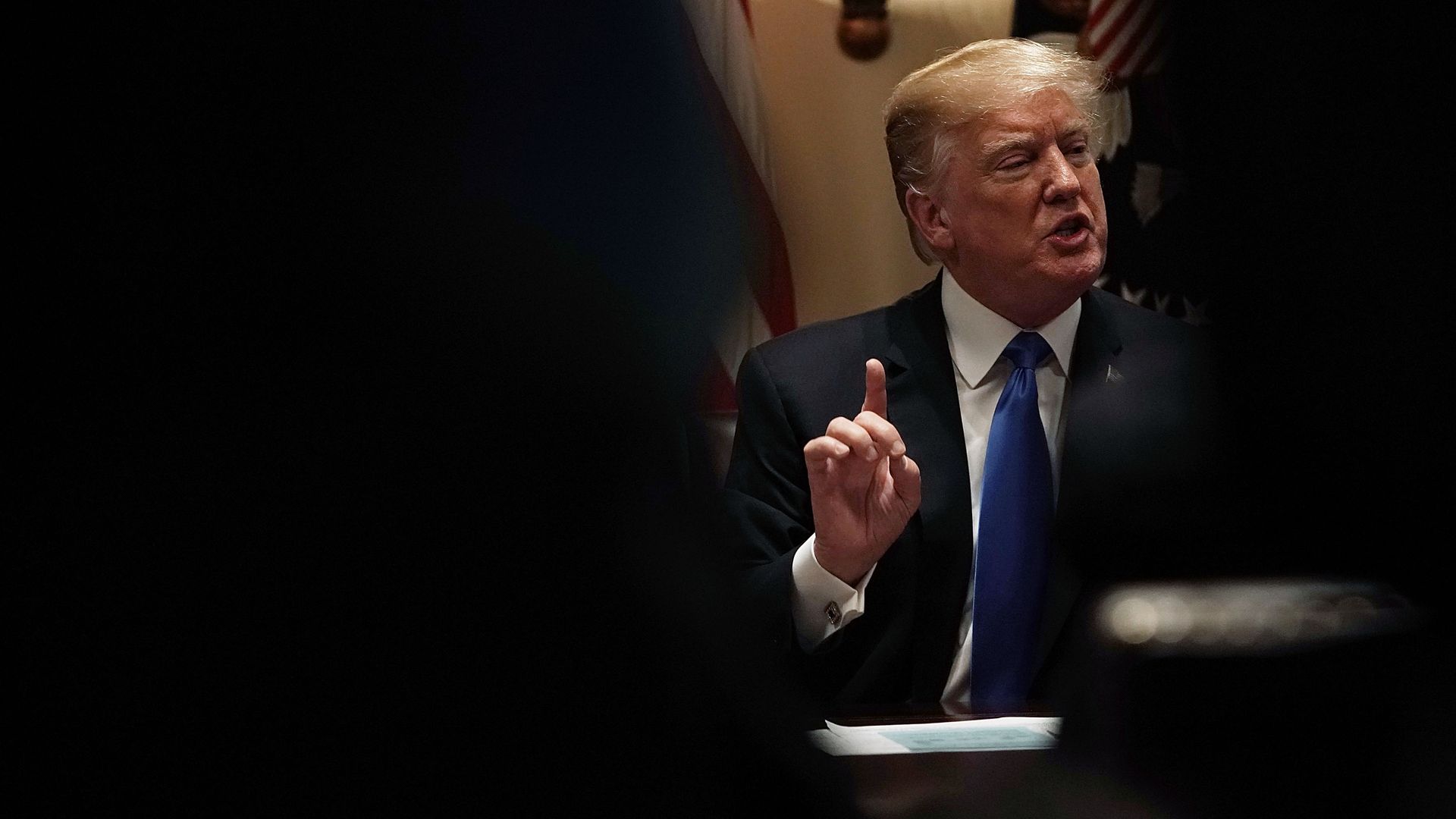 President Trump offered his own solution to prevent Russia meddling in the 2018 midterm elections saying, "it's called paper." He suggested a "paper backup system" for voting when asked about how to combat Russia's meddling at a joint press conference with Prime Minister Stefan Löfven of Sweden.
The reality: Trump isn't wrong that many states have a paper trail of votes — but not every state has a paper trail of votes right now. That means they are unable to verify with a 100% guarantee that the result of an election is exactly how voters cast their ballots. 5 states lack a paper trail in their voting systems and use solely electronic voting machines.
Why it matters: Once states have a paper trail of votes, it is possible to conduct a post-election audit to determine if electronic machines are accurately counting cast ballots. Without a paper trail, this is impossible to do.
To be clear: A paper ballot would not necessarily prevent meddling from taking place, it would however, provide an opportunity to determine if votes were not accurately being counted. It's about verification, not prevention necessarily.
The big picture: Russia is already in the process of potentially meddling in the U.S. elections this year, according to intelligence officials. Trump said Tuesday he was not worried about Russia trying to meddle "because we'll counteract whatever they do. We'll counteract it very strongly."
Trump added that he thinks the Russians had no impact on the vote. The intelligence community has not assessed whether the meddling impacted the outcome of the election.
Go deeper: The state-by-state breakdown on efforts to update election systems
Go deeper