Saudi Aramco chief bats aside 'peak demand' prospect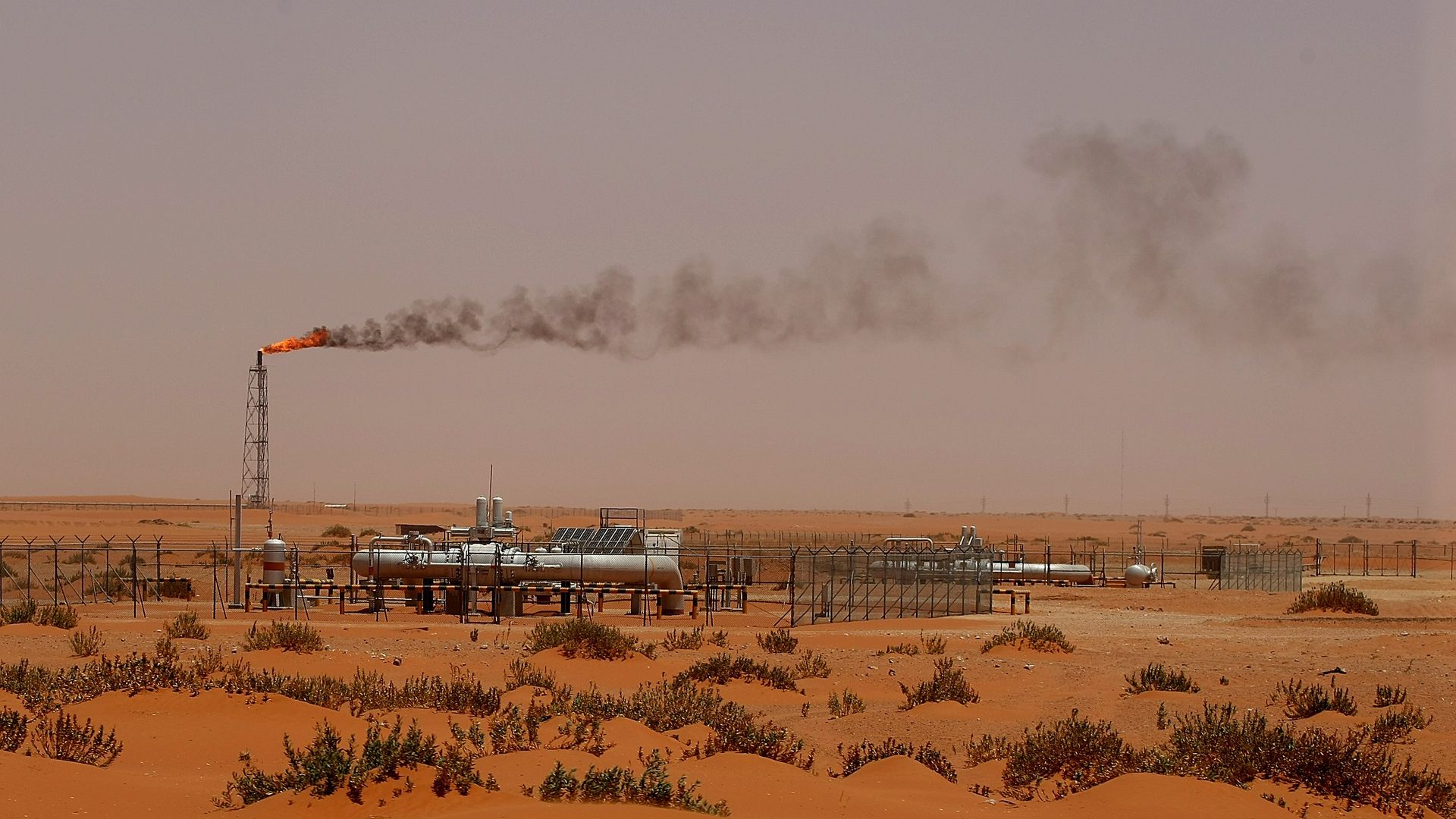 HOUSTON — The CEO of Saudi Aramco, the kingdom's state oil giant, says he's not worried about peak oil demand. But he is worried about how fashionable the idea has become these days.
"We must challenge mistaken assumptions about the speed with which alternatives will penetrate markets, and leave people no doubt that misplaced notions of peak oil demand and stranded resources are a dire threat to an orderly energy transition and energy security."
— CEO Amin Nasser at a major energy conference
Why it matters: His lengthy remarks during a speech to the CERAWeek by IHS Markit conference highlight the growing prominence of debates over when the global thirst for oil will stop growing and head downward. Nasser added that the industry will need to invest over $20 trillion over the next 25 years to meet rising demand for oil and natural gas.
"I am not losing any sleep over peak oil demand or stranded resources," said Nasser, whose company is preparing for a massive IPO. He also warned against overestimating the impact of electric vehicles, given that cars represent just one-fifth of global oil demand and other industrial segments like petrochemicals need growing supplies.
One level deeper: The comments by the CEO represent a de-facto rebuttal to forecasts that global oil demand for oil, Saudi Aramco's core product, could peak in the not-too-distant future.
For example: Some Bank of America Merrill Lynch analysts predicted in a recent note that the peak could occur by 2030 thanks to very fast electric vehicle adoption beginning in the early 2020s. However, the main forecasts of the International Energy Agency and OPEC see demand rising through at least 2040.
Go deeper