Populist parties in Europe ensure their voices will be heard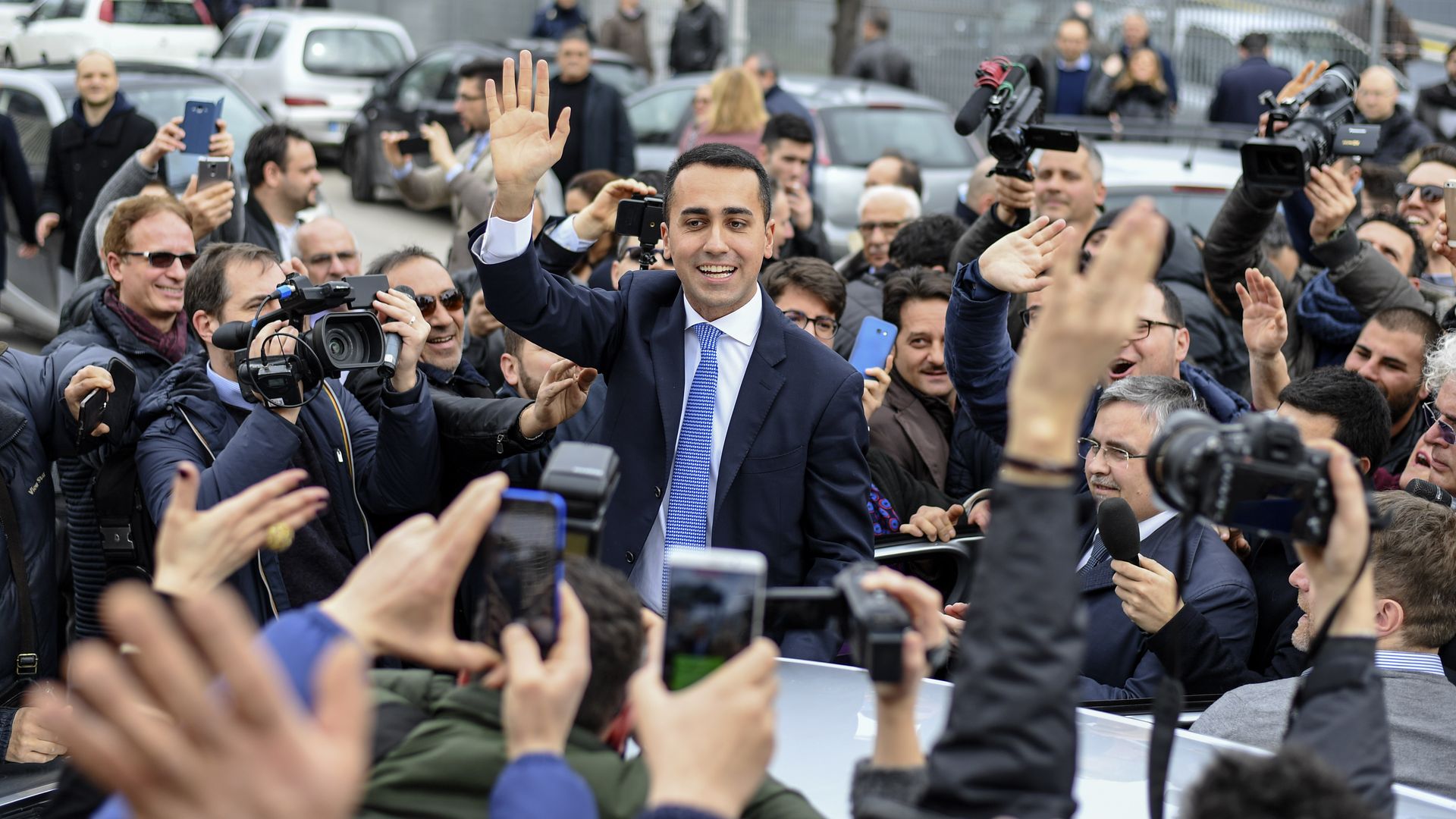 "Fueled by anger over immigration, a backlash against the European Union and resentment of an out-of-touch elite, anti-establishment parties are taking votes left, right and center from the traditional power players," per the WashPost's Griff Witte in Berlin and Michael Birnbaum in Rome.
Why it matters: The populists "generally aren't winning enough support to govern. But they are claiming such a substantial share of the electorate that it has become all but impossible for the establishment to govern on its own."
"The result is a continent caught in a netherworld between a dying political order and a new one taking root."
"As voters vent their discontent with sclerotic political systems that never seem to address their grievances, hyper-fractured election results add layers of difficulty to the process of forming governments."
"The best that most leaders can do is to react and steer away from crisis."
Go deeper