Suspicions of poison and warnings to Russia over double agent's illness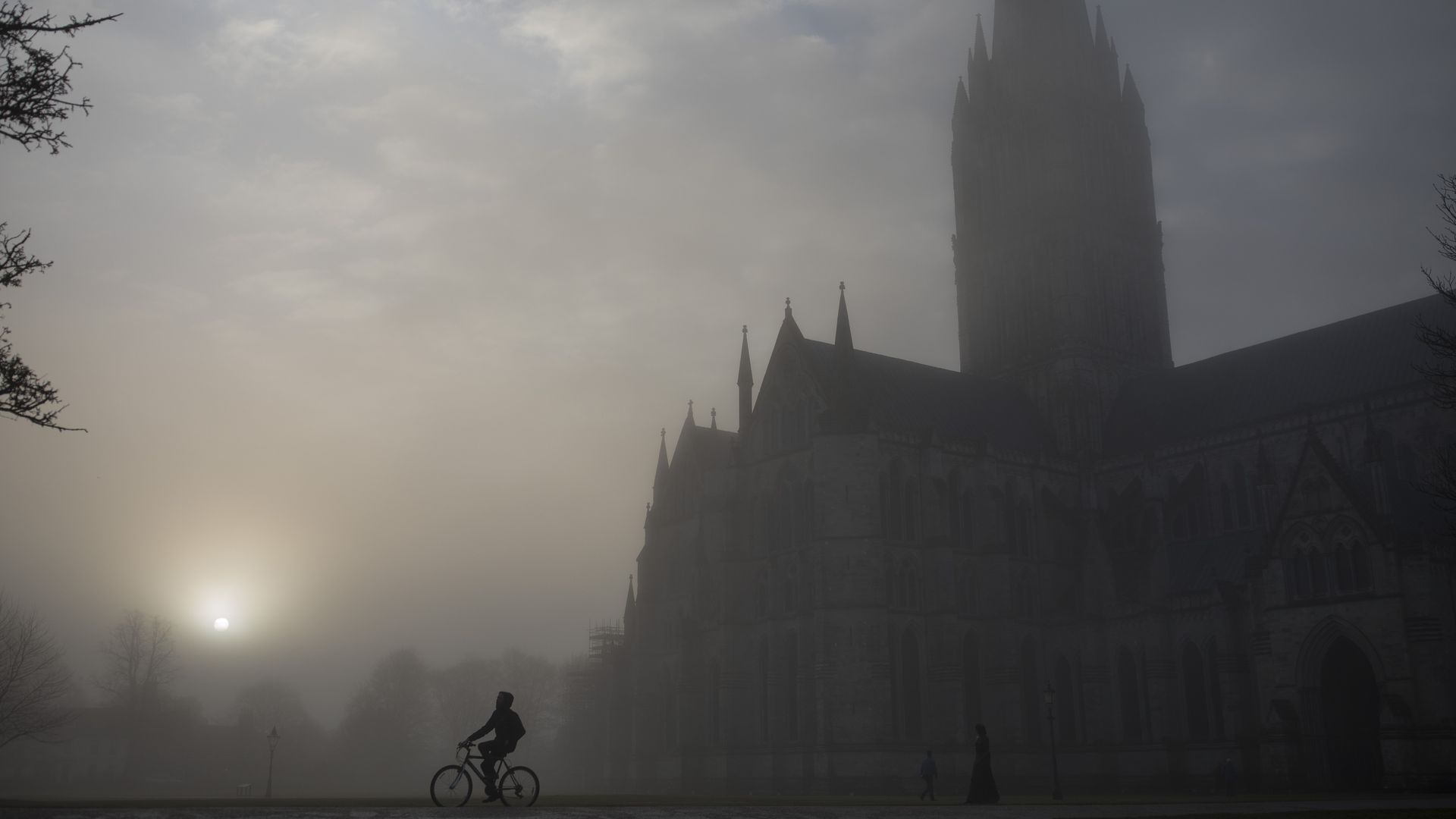 U.K. counter-terror police have taken over the investigation into how former Russian double agent Sergei Skripal and his daughter Yulia became critically ill after exposure to a suspected toxic substance, with the government warning on Tuesday of "harsh consequences" if any state, including Russia, is found to be involved.
Why it matters: Russia is already under mounting pressure over rising evidence of the hybrid war — which includes cyberwarfare, disinformation, targeted assassinations and support for proxies fighting wars abroad — that it is waging against the West. If the Kremlin is found to be involved in the poisoning of the former spy on U.K. soil, the British government pledged to explore further sanctions on Russia, on top of those already being applied by the U.S. and the E.U. for the annexation of Crimea and fomenting of conflict in eastern Ukraine.
The spying backdrop:
Skripal, 66, is a retired Russian military intelligence colonel, who was convicted of betraying the identities of Russian intelligence agents working undercover in Europe to MI6, Britain's intelligence service. He had been living in the U.K. since being freed in a U.S.-Russian prisoner swap in 2010.
He had reportedly been living quietly in the southern English town of Salisbury until Sunday, when he discovered unconscious with his daughter on a bench in a local shopping mall.
Both are critically ill in hospital as doctors and scientists battle to discover the substance used in the suspected poisoning. The shopping mall, and a nearby pub and a restaurant were also being tested for toxic substances, with samples from the scenes tested at the secret military research laboratory at Porton Down.
Other Russians have died in England under suspicious circumstances. In 2006, former KGB officer and whistleblower Alexander Litvinenko was poisoned with radioactive polonium in London, probably on the orders of Vladimir Putin, a U.K. public inquiry found. In 2012, whistleblower Alexander Perepilichny died from a toxin while jogging in England.
The latest:
Prime Minister Theresa May has chaired a meeting of national security council over the incident.
Accusations against Russia swirled in parliament, with Foreign Secretary Boris Johnson saying if suspicions about Russia's involvement prove well founded, "we will respond robustly and forced to look at sanctions regime on Russia". While he stressed that the government would await the outcome of investigation., he called Russia a "malign and disruptive force".
Also in parliament, Tom Tugendhat, chair of the Foreign Affairs Committee, highlighted a pattern of Russian behaviour in poisonings and noted 14 events investigated by Buzzfeed, link here, 14 events linked to Russian elements. "Murder is matter of public policy," Tugendhat said.
The Kremlin has denied any involvement in the suspected poisoning, saying it "is always open to cooperation" in what it describes as a "tragic" incident.
Go deeper: Read up on the previous deaths of Russian diplomats abroad with Axios, here.
Go deeper