The potential for a second Arab spring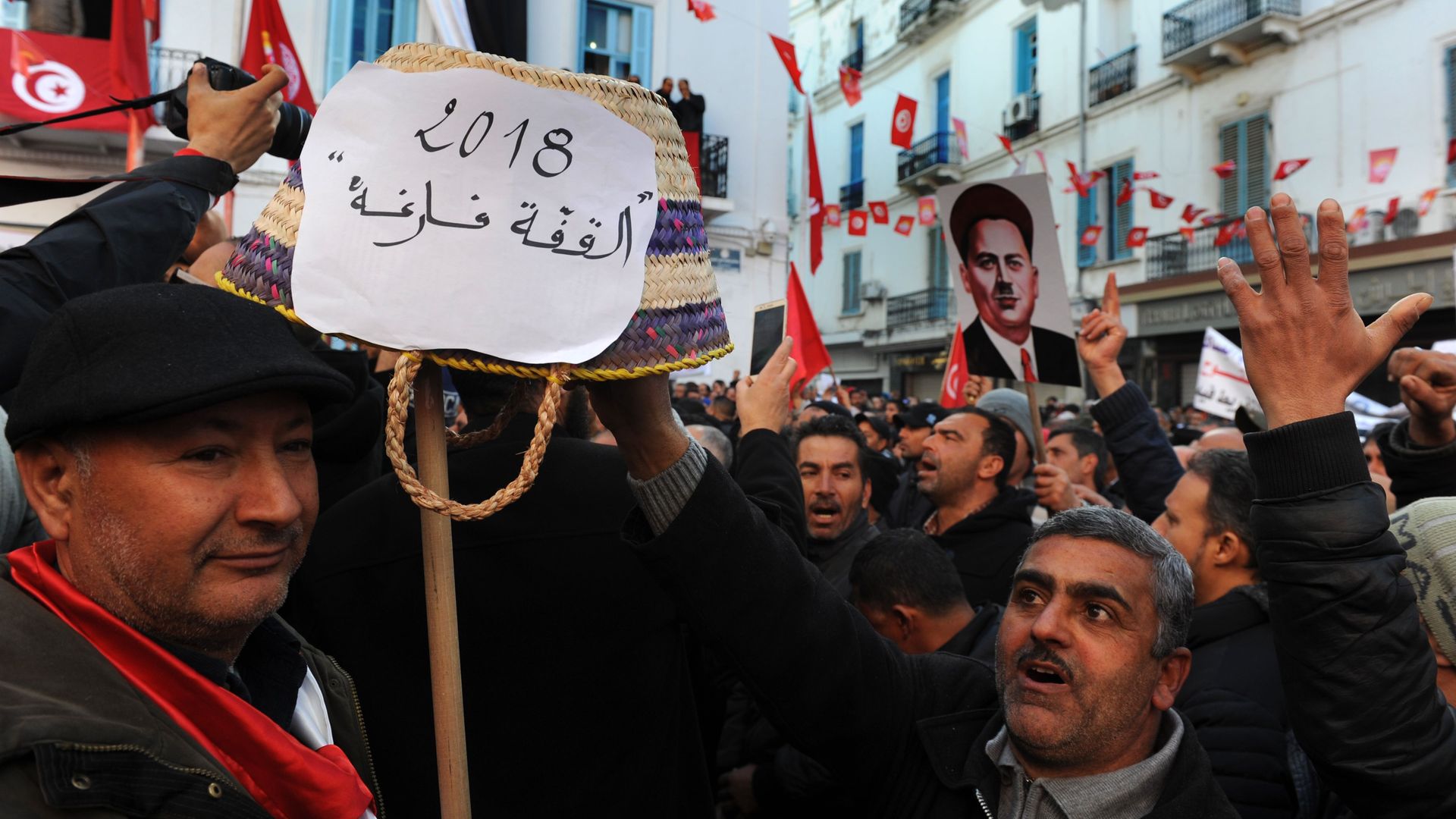 "How the Middle East is sowing seeds of a second Arab spring" — Financial Times "Big Read" (subscription): "Few Arab countries were left untouched by the 2011 uprisings. ... Will greater repression replace subsidies as a way of containing social unrest in many of the autocratic states of the region?"
Why it matters: "After a prolonged period of low oil prices, instability and economic stagnation, governments grappling with budget deficits and a deepening dependence on foreign debt, are finally reining in state benefits. ... Critics fear the lack of jobs and increased repression could be tools for terrorist groups."
Go deeper