America's missed TPP moment may harm energy opportunities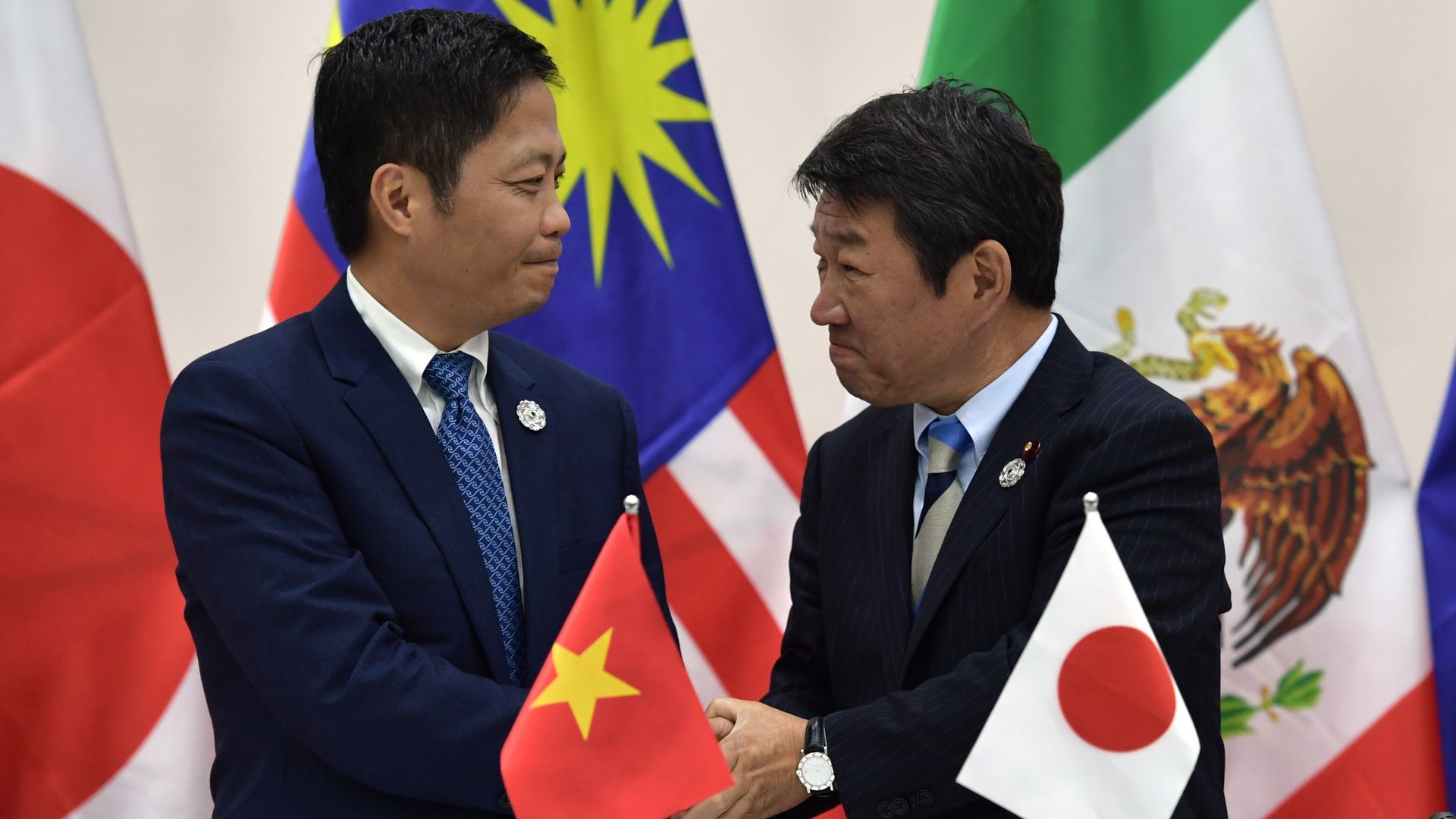 Eleven countries in the Asia-Pacific will sign the Trans-Pacific Partnership (TPP) trade agreement this Thursday, while the TPP's original catalyst — the United States —watches from the sidelines. Of all the groups ruing what could have been, America's advanced energy sector must be left particularly disheartened.
Why it matters: The TPP was expected to reduce costs for imported renewables. Not only will these savings not be realized, but new steel and aluminum tariffs may add around 2 cents per watt to utility-scale solar projects, in addition to the increase of 10 cents per watt from the recent solar tariffs.
The TPP was also expected to reduce trade barriers to American clean energy exports in partner countries, saving the U.S. renewables industry at least $24 million a year. This is a big deal: Renewable energy was the largest destination for capital expenditure in the Asia Pacific region in the first half of last year, and renewables now represent almost 30% of the global infrastructure market.
China has long eyed these opportunities in emerging Asia, always with proximity on its side and now with advantages of scale as well. While China accounted for 40% of global investment in clean energy in 2017, at $132.6 billion, U.S. spending came in below half that level, at $56.9 billion.
What's next: To its early architects, the TPP was an opportunity to ensure a strong foothold in Asia for the U.S. through high standards and open trade. President Trump has since opted for trade wars over treaties. We should hope to resolve soon which works better, before America's advanced energy opportunities become collateral damage.
David Livingston is the deputy director for Climate and Advanced Energy at the Atlantic Council.
Go deeper