Paul Ryan's not-so-subtle message to Trump on tariffs hitting stocks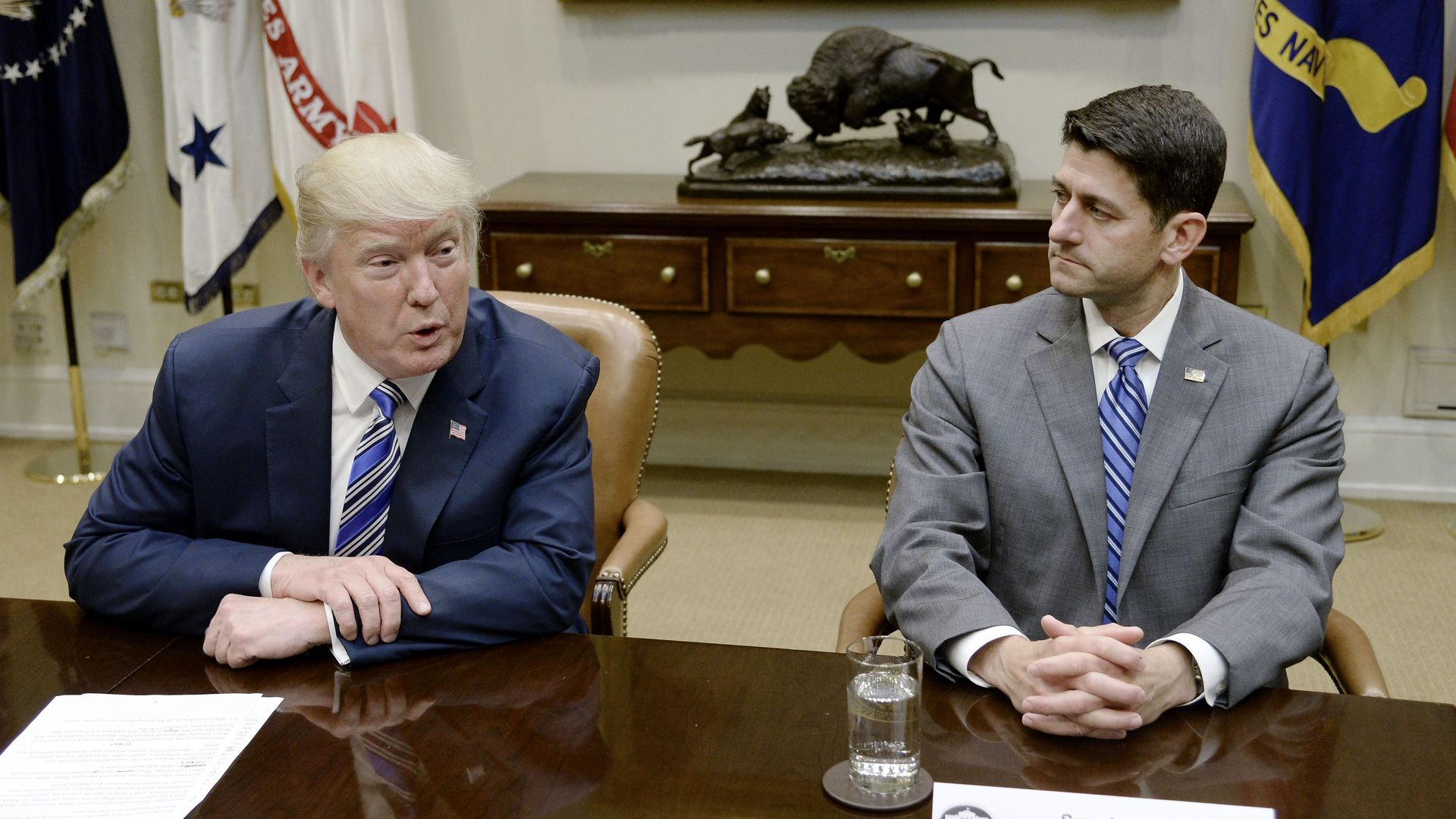 House Speaker Paul Ryan's office has blasted out a CNBC story about President Trump's steel and aluminum tariffs spooking the stock market.
Why it matters: There are still a number of senior officials, both inside the administration and on Capitol Hill, who hold out hope that continued declines in the stock market could spook Trump out of broad-based tariffs. They hope he'll narrow them and exempt allies such as Canada. They know Trump's fetish for the stock market, and hope that the president sensing an end to his record-breaking run will get him to reconsider.
AshLee Strong, Ryan's spokeswoman: "We are extremely worried about the consequences of a trade war and are urging the White House to not advance with this plan. The new tax reform law has boosted the economy and we certainly don't want to jeopardize those gains."
Go deeper