What to do with the elderly & dying on death row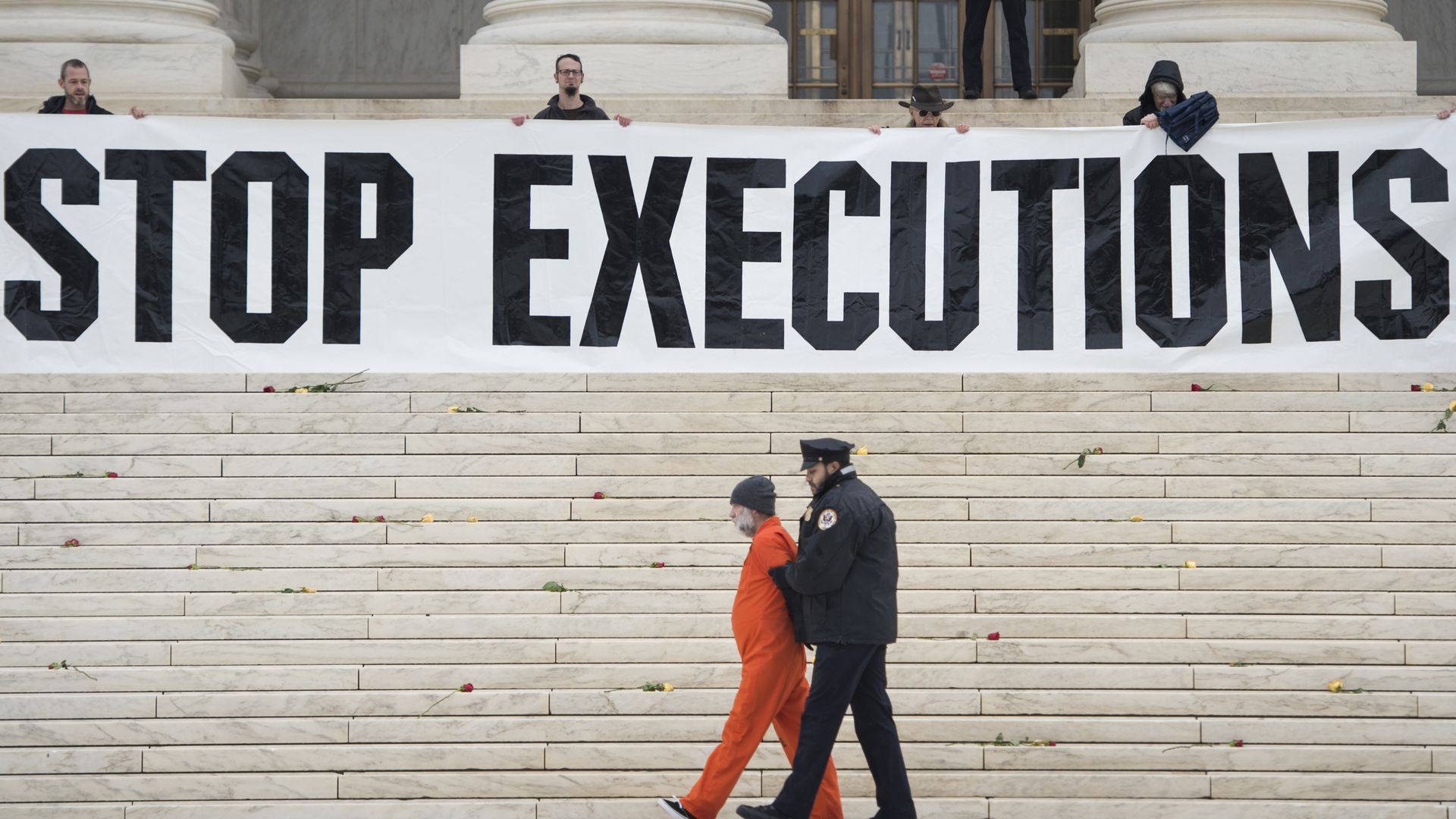 The Supreme Court recently agreed to hear the case of a 67-year old death row inmate whose dementia prevents him from remembering the crime that sentenced him to death, the New York Times reports.
Why it matters: The Supreme Court has already ruled against the execution of juveniles and the mentally ill, and now looks at the legality of executing the elderly. Long legal processes and a lack of access to lethal drugs has drawn out the time between sentencing and executions. By the time there's an execution date, some prisons have found difficulty locating suitable veins in aging inmates to inject the deadly chemicals. In many states, death row inmates are more likely to die from natural causes than execution, according to the Times.
Go deeper