New gun bill would require feds to alert police of failed background checks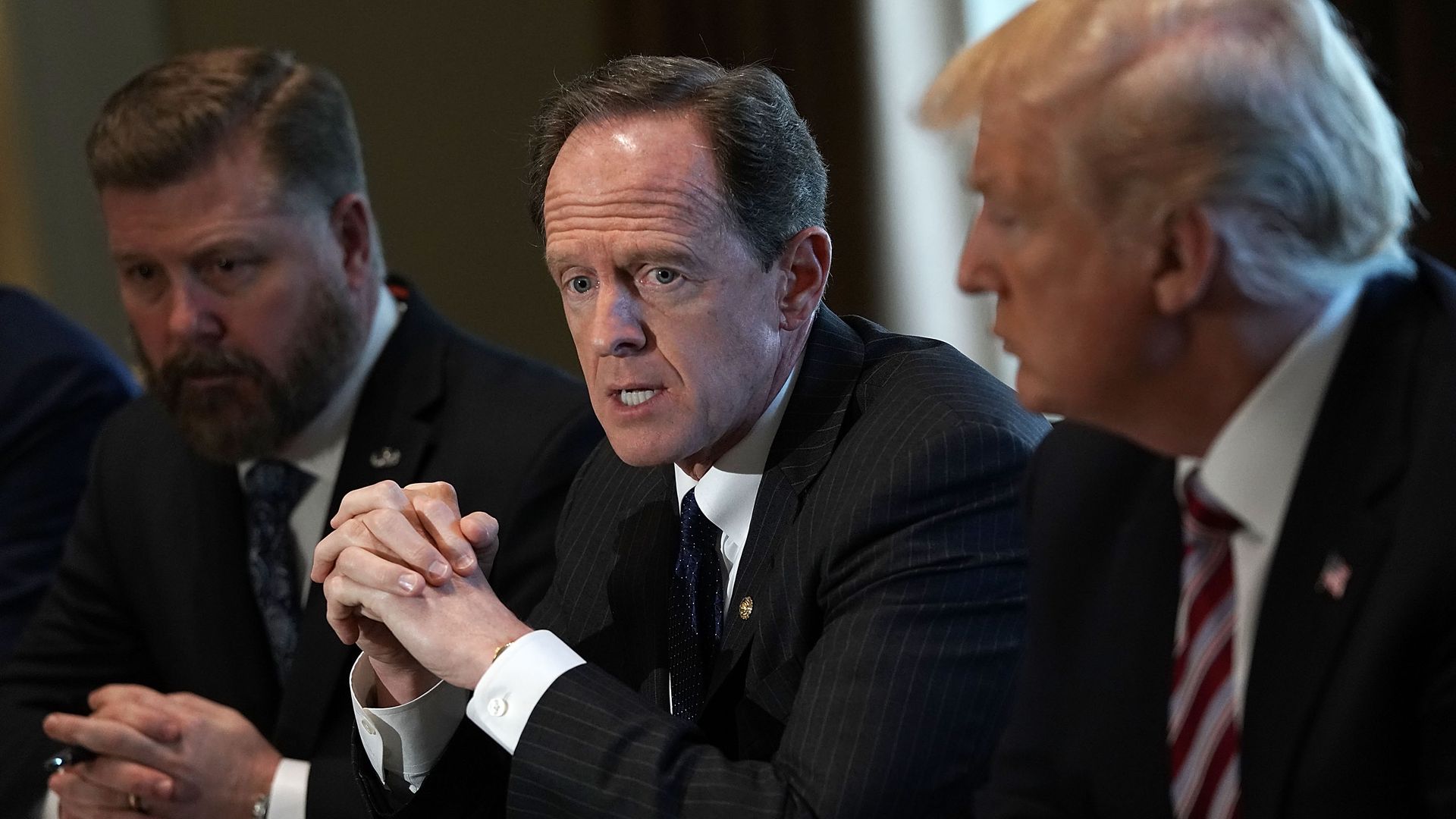 Sens. Pat Toomey (R-Pa.), Chris Coons (D-Del.), Marco Rubio (R-Fla.), and Bill Nelson (D-Fla.) announced a new gun control bill, which would require federal officials to alert state law enforcement within 24 hours when someone tries to buy a gun, but fails the National Instant Criminal Background Check System.
Why it matters: In 37 states and D.C., the FBI runs some or all gun background checks and state law enforcement isn't always aware of attempts to buy guns illegally, according to the press release. This is yet another bipartisan attempt to strengthen enforcement of current gun control laws, instead of strengthening gun control.
Go deeper