US Trade Rep says "time is running very short" on NAFTA negotiations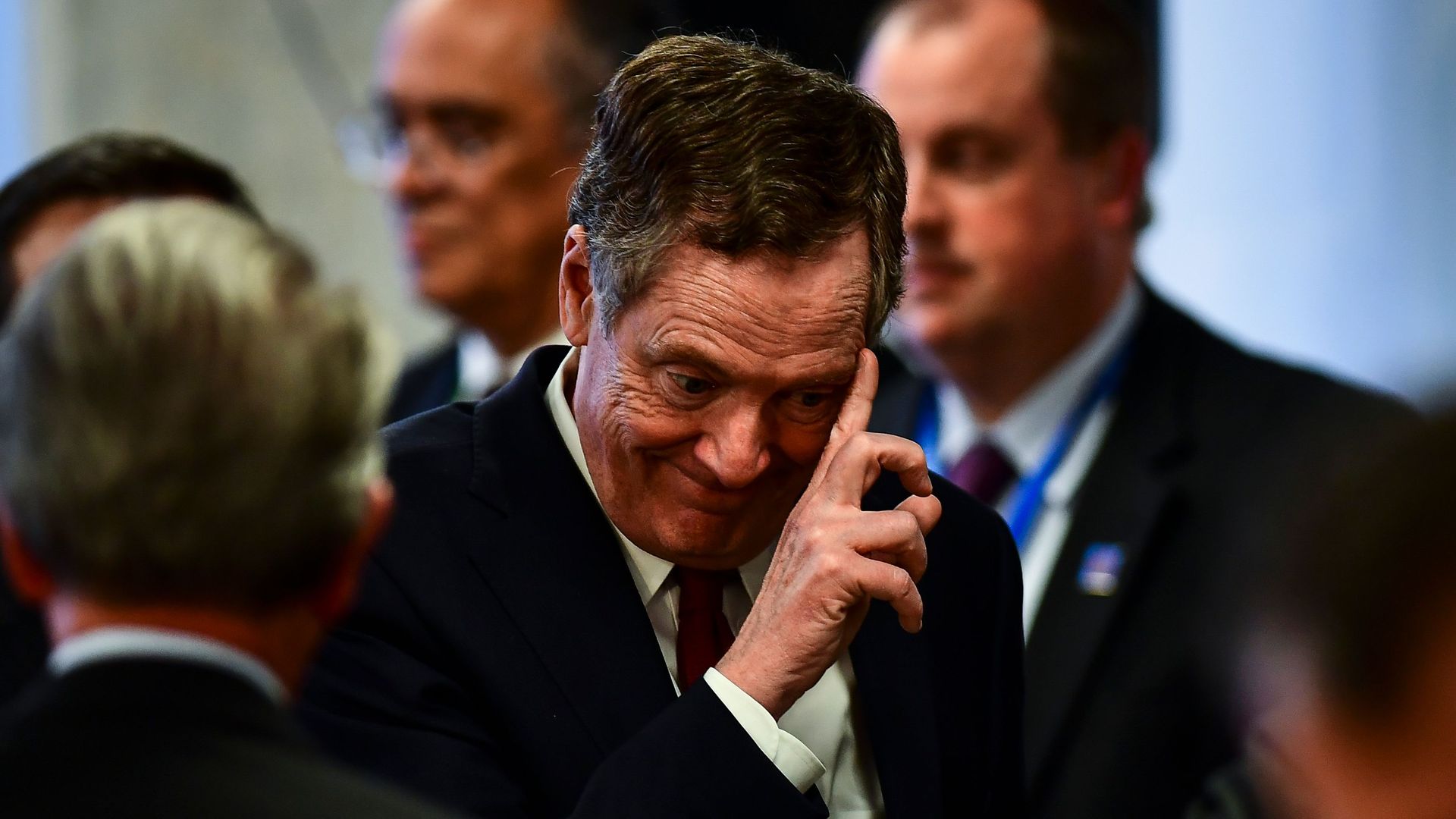 Today marks the end of the seventh round of NAFTA talks, with just 3 of 30 chapters (negotiation topics) closed this round.
Where things stand: U.S. Trade Representative Robert Lighthizer says that time might be running out to get a NAFTA deal on the books, with elections coming up this year in all three countries. Most significantly, the campaign for Mexico's July presidential election will kick off in a few weeks.
Where negotiations stand: One of the most controversial questions on the table, regarding auto manufacturing and rules of origin, has not been resolved. Only 6 chapters in total have been closed across the seven rounds of talks.
Bottom line: Negotiations could take a back-burner and be kicked to 2019. Or, as Trump has threatened, the U.S. could withdraw.
The political calculus: A ratification vote would need to go before Congress.
No deal in sight: Experts don't think they will be able to finish negotiations by the end of the next round, coming this month in Washington, per Reuters.
Separate deals: Lighthizer said he would be willing to break the negotiations into separate bilateral negotiations, but that that would not be ideal.
How tariffs are playing: Trump today said if Canada and Mexico gave the U.S. a "fair" deal he would consider exempting them from steel and aluminum tariffs. But Canada and Mexico pushed back on this idea.
The tone at the close:
USTR Lighthizer: "We have not made the progress that many had hoped in this round."
Canada's Foreign Minister, Chrystia Freeland: "Canada would view any trade restrictions on Canadian steel and aluminum as absolutely unacceptable."
Mexico's Economy Minister Ildefonso Guahjardo said negotiations aren't moving fast enough, per Reuters.
Go deeper