Trump trade advisers: Tariffs coming by next week, will apply to allies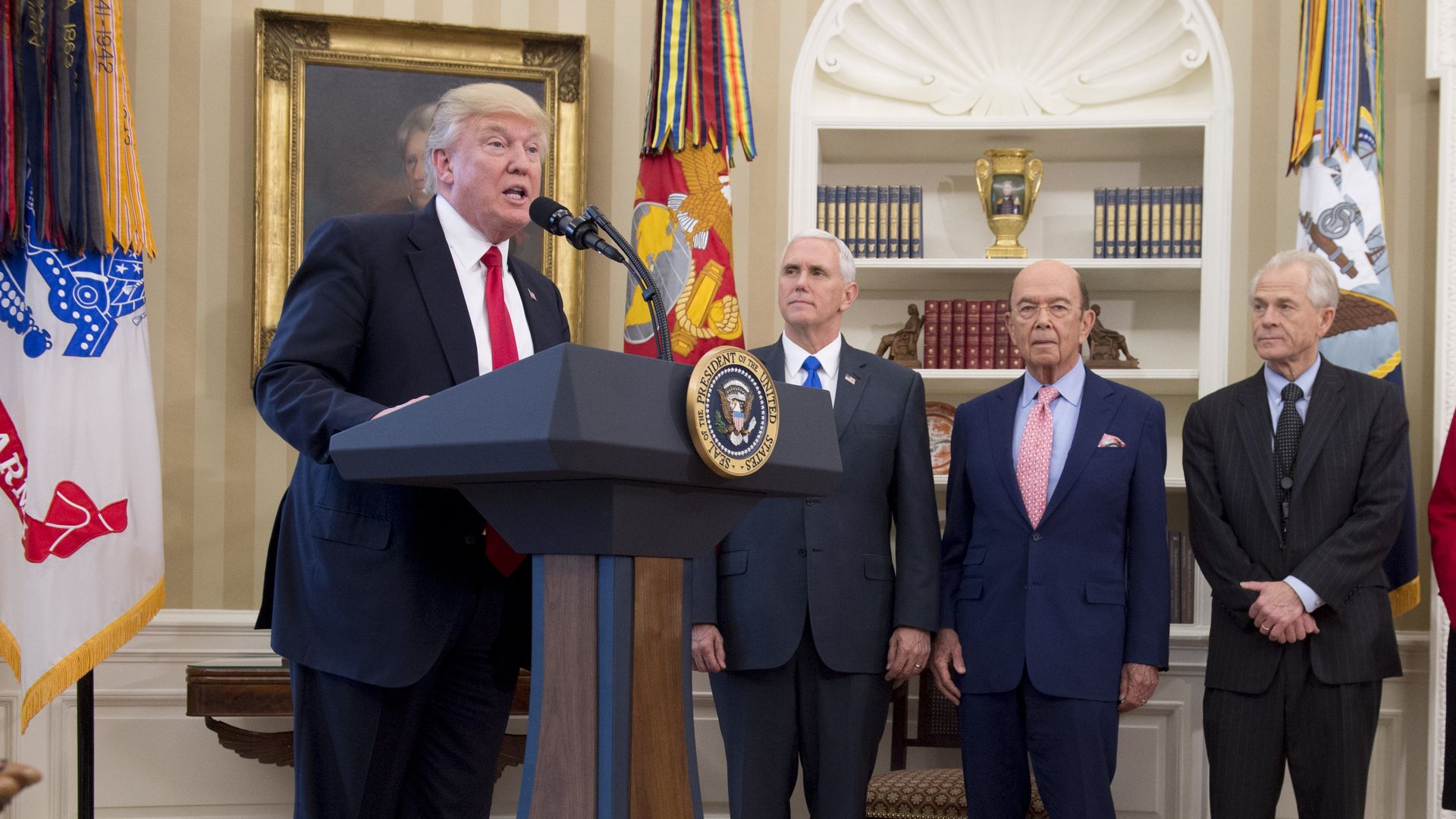 Peter Navarro, President Trump's top adviser on trade, said on CNN's "State of the Union" that Trump will sign tariffs on steel and aluminum this week, or the following week at "the latest," and "at this point in time there's no country exclusions."
Why it matters: These tariffs could hit allies like Canada, South Korea and the U.K. hard, and they're hoping Trump will make exceptions in their cases. According to Navarro, that's not the plan.
Navarro's explanation:
"He made the decision to go with 25% tariffs on steel, 10% on aluminum across the board with no country exclusions and that's the way to do it, I believe, because simply that, for example, 10% tariff on aluminum, as soon as you start exempting countries you have to raise the tariffs on everybody else. As soon as you exempt one country, then you have to exempt another country and so it's a slippery slope," he said.
Commerce Secretary Wilbur Ross made similar comments on ABC's "This Week," though he left some wiggle room: "The decision obviously is his, but as of the moment as far as I know he's talking about a fairly broad brush. I have not heard him describe particular exemptions just yet."
Go deeper