Scoop: Mueller's hit list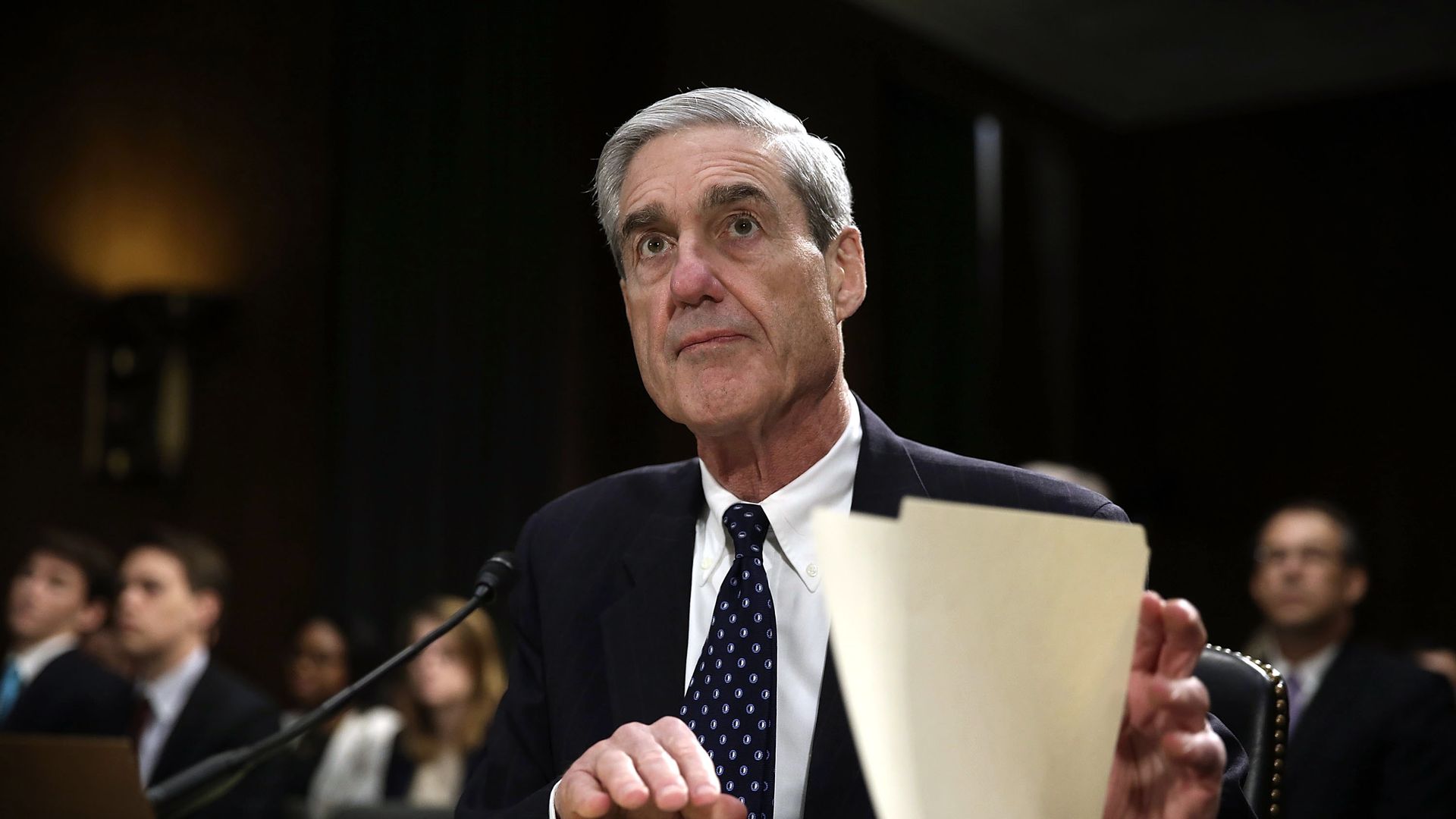 Axios has reviewed a Grand Jury subpoena that Robert Mueller's team sent to a witness last month. 
What Mueller is asking for: Mueller is subpoenaing all communications — meaning emails, texts, handwritten notes, etc. — that this witness sent and received regarding the following people:
Carter Page
Corey Lewandowski
Donald J. Trump
Hope Hicks
Keith Schiller
Michael Cohen
Paul Manafort
Rick Gates
Roger Stone
Steve Bannon
The subpoena asks for all communications from November 1, 2015, to the present. Notably, Trump announced his campaign for president five months earlier — on June 16, 2015.
Bottom line: In December, the president's lawyer Ty Cobb told me the White House would be free of the Mueller investigation "shortly after the first of the year absent some unforeseen delay."
We know very little about what's keeping the investigators so busy, but the breadth of this subpoena means Mueller's team could easily stumble into goodies about Trump's inner circle given so many people are coughing up material. (Cobb didn't respond to a request for comment.)
Get more scoops like this by signing up for Sneak Peek and our other Axios newsletters.
Go deeper