Report: UCLA players were freed in China before Trump intervention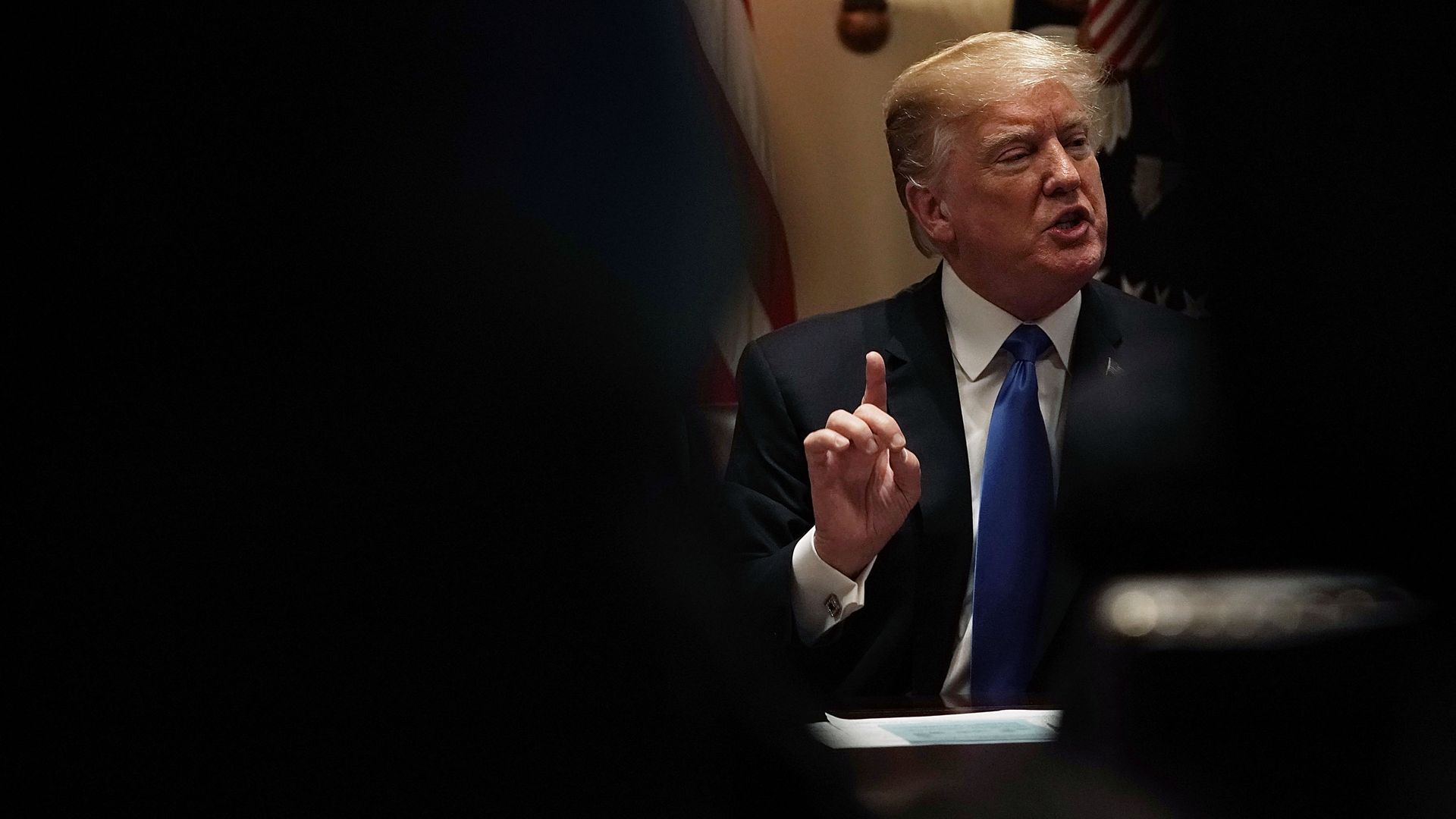 A new ESPN report reveals that President Trump and his administration did not have the impact originally believed on the release of three UCLA basketball players from China after a shoplifting incident.
Why it matters: Trump tweeted about his impact several times in November when the players returned to the U.S, at one point saying, "It wasn't the White House, it wasn't the State Department...IT WAS ME." But per ESPN, the players had already been released on bail and given their passports, and told they were free to leave the country three days after the rest of their team.
Tuesday, Nov. 7: LiAngelo Ball, Jalen Hill and Cody Riley are arrested for shoplifting. They are forced to return stolen items and be identified by employees.

Bail was set at "a little over $2,200" around midnight. It was paid (by "two third-party individuals in China" as to not violate NCAA rules) and the players were released. They were free to move about the city, but did not have their passports.

Friday, Nov. 10: The players' passports were returned, and charges were dismissed. There was an understanding between UCLA and Chinese officials that they would not leave until Tuesday, because they wanted to "avoid the perception that they got off easy."
Sunday, Nov. 12: Trump reportedly first finds out about the situation. Chief of staff John Kelly called the players "to say that Trump was intervening."
But "[t]he situation was already resolved," a team source told ESPN. Their passports had been returned and their flights were booked "when Gen. Kelly called the players."

Tuesday, Nov. 14: Ball, Riley and Hill arrive back in L.A.
Wednesday, Nov. 15: They were "encouraged by school officials to thank Trump" at a news conference. Trump tweeted: "Do you think the three UCLA Basketball Players will say thank you President Trump? They were headed for 10 years in jail!"

A UCLA source told ESPN they weren't sure of "everything that Trump and Kelly did behind the scenes, so the school felt a thank you was in order."
Go deeper