Trump unfazed by tariffs blowback from allies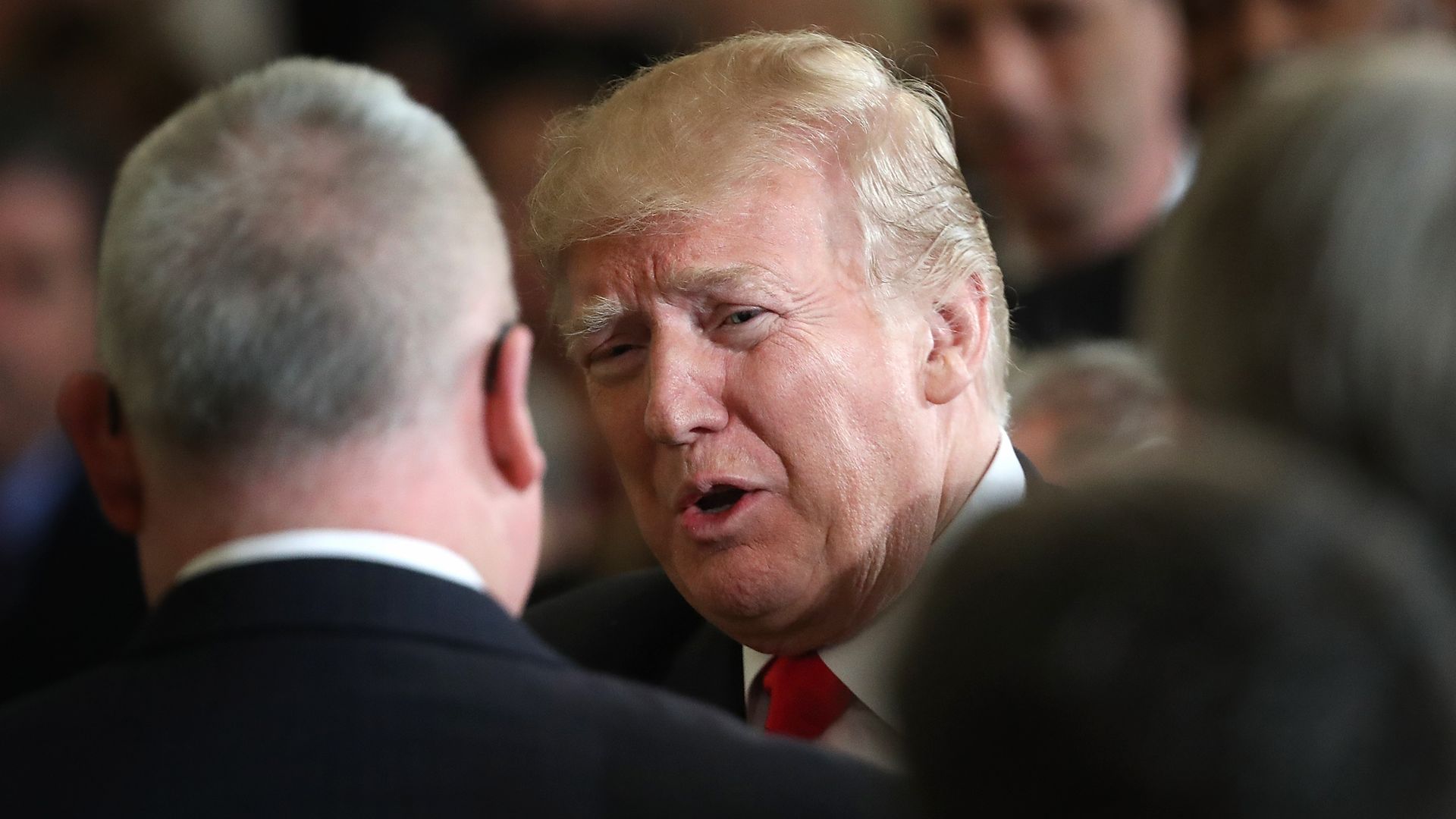 This is surprising, and a big deal if it holds: "Trump plans to apply his steel and aluminum tariffs globally and won't exempt allies such as Canada and Europe, ... an approach that is likely to intensify protests," the Wall Street Journal's Jacob Schlesinger reports.
Why it matters: "Governments around the world blasted Mr. Trump's plans, and issued threats of retaliation."
A White House official told reporters: "The president made clear these would be across-the-board tariffs with no exclusions ... One problem with exclusions is that it's a slippery slope. Where do you stop?"
Red cape for K Street: "Several people familiar with the process suggested that, despite the declarative statements from Mr. Trump and the official conducting the briefing, the contours of the package, including the possibility of exempting certain countries, could still change."
N.Y. Times Quote of the Day, from a front-pager, "G.O.P. Warns Trump on Jobs" (online: "Trump's Steel Tariffs Raise Fears of a Damaging Trade War") ... Peter Petri, economist and trade expert at Brandeis University's International Business School:
"Whether we go through with his approach is anyone's guess, but business investment depends on predictable policy, and relentless chaos takes its toll even if cooler heads prevail on the policies that the president is tweeting about."
How it's playing:
Go deeper