The UN cease-fire in Syria that didn't happen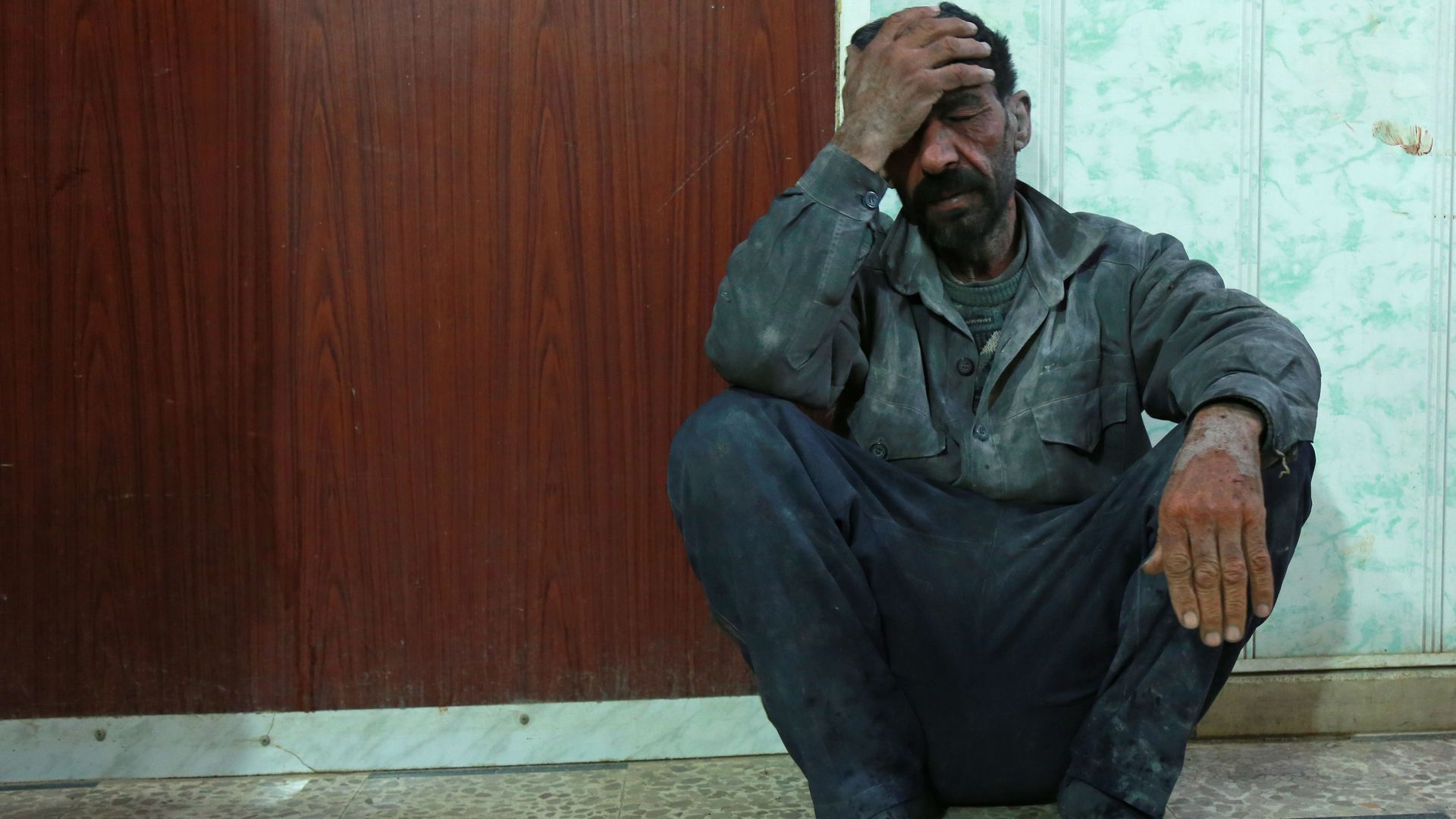 Since the United Nations Security Council voted almost a week ago on an immediate 30-day cease-fire in Eastern Ghouta, 103 more people have been killed, Al Jazeera reports.
Why it matters: U.S. Ambassador to the U.N. Nikki Haley said at the vote last week that eyes would "be on the Syrian regime, Iran and Russia," and that Assad must "for once, allow humanitarian access to all of those who need it" in Ghouta. But residents say no aid has been allowed in, and no cease-fire has been implemented.
Russia said it would implement a "five-hour daily humanitarian [pause]," Al Jazeera reported, as well as creating "humanitarian corridors" to help civilians evacuate. Residents say neither of those things have happened.
Per Al Jazeera, no humanitarian aid has been allowed into the area, despite that being the purpose of the 30-day cease-fire.
Of the 103 killed since the U.N. vote, a White Helmets member, Mahmood Adam, said 22 were children, and 43 were women.
The bottom line: Eastern Ghouta has been deemed under terrorist control by the Assad regime and its allies, and Syrian UN Ambassador Bashar Ja'afari said they would "continue to fight terrorism wherever it is found on Syrian soil," CNN reports.
But, but, but: Syrian political analyst Ibrahim al-Assil told Axios last week that the Assad regime's goal in Eastern Ghouta is not to fight terrorist groups as much as it is to "break the population, and to control them."
Go deeper