DNC chair: DCCC shouldn't have attacked Texas candidate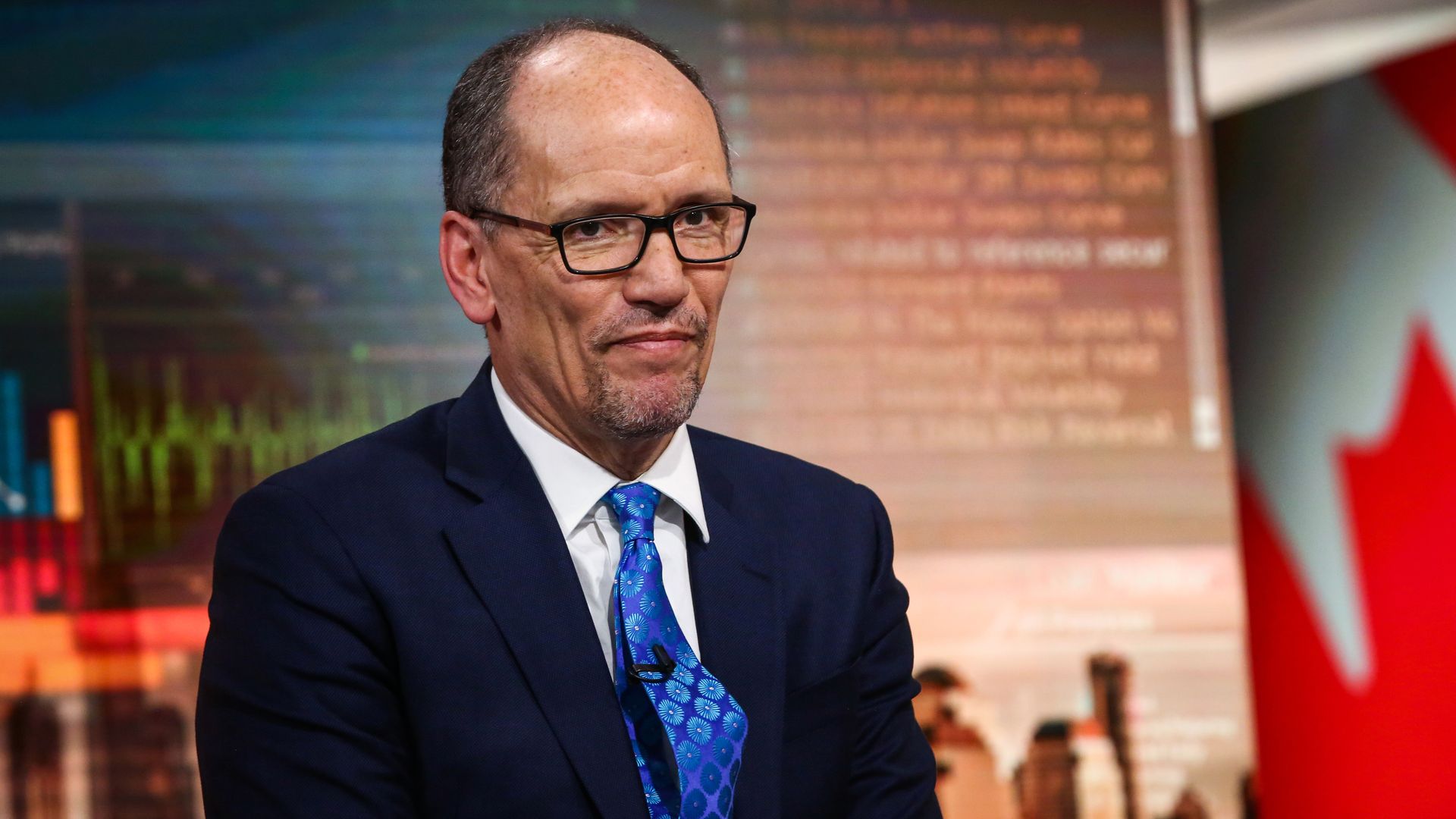 DNC Chair Tom Perez questioned the DCCC's attack against Laura Moser, a Democratic candidate running for Congress in Texas's 7th district, in an interview with USA Today's Susan Page. "I wouldn't have done it," he said, adding that he "would have done it differently."
Why it matters: Perez's response further exemplifies the growing tension within the Democratic Party that could threaten their chances at taking back the House.
Background: The DCCC called Moser a "Washington insider who begrudgingly moved to Houston to run for Congress." She reportedly raised more than $86,000 after the DCCC's brutal memo.
Moser is a more progressive candidate — supporting a $15 minimum wage and Medicare for all — among the 8 Democrats running in this Houston-area district currently held by a Republican.
Our Revolution, a progressive group based on Bernie Sanders' movement, recently endorsed Moser, highlighting her advocacy for grassroots progressives.
Perez didn't say how he would've handled it himself, but told USA Today that "we're at our best as Democrats when we talk about the issues."
What they're saying: A Democratic pollster working on a few Congressional races in Texas told Axios the DCCC's attack on Moser is "the biggest head scratcher," but he argued that "a pretty liberal Democrat isn't the ideal fit" in Texas' 7th district.
He said that the DCCC might be using lessons learned from Jon Ossoff's race in Georgia's 6th district against Moser — namely that he, like Moser, didn't always live in the district where he was running.
DCCC Press Secretary Tyler Law said, "Our job is to support and empower candidates who know their communities and districts better than anyone else."
One quick thing: The DCCC's attempt to push out a progressive candidate is reminiscent of the leaked DNC emails from the 2016 presidential election showing how party officials tried to help Hillary Clinton secure the nomination over Sanders.
Go deeper: The DCCC's messaging woes.
Go deeper