Cigna CEO cashed out $44 million in 2017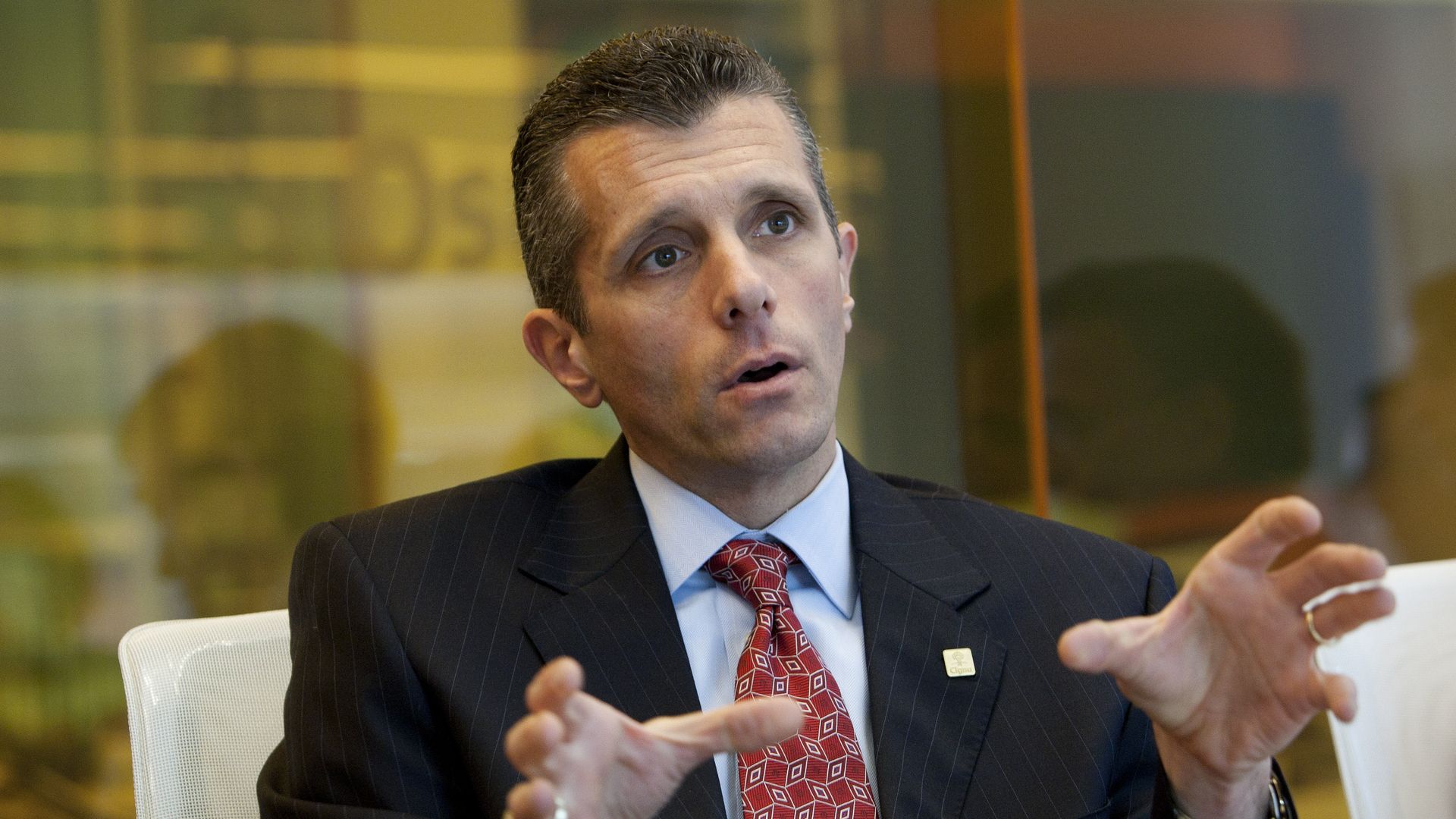 Cigna CEO David Cordani made $43.9 million in 2017, according to a federal securities filing. That amount reflects the stock awards and options that Cordani actually cashed out.
The big picture: Cordani was in the spotlight a lot last year. He broke off the health insurer's merger with Anthem after feuds plagued both sides. Cigna is suing Anthem for almost $15 billion "as a result of the failed merger process," and a trial for the case is scheduled for 2019.
Buried in the weeds: The Securities and Exchange Commission now requires publicly traded companies to report CEO pay ratios, which show how much the average company employee makes compared with the CEO.
The median annual compensation of a Cigna employee was $63,010 in 2017.
Cigna calculated the CEO pay ratio at 279:1 (for every $1 the average worker makes, Cordani gets $279).
Yes, but: That's not entirely accurate. Based on SEC rules, the reported ratio is based on the estimated fair value of Cordani's stock instead of the actual realized value.
Using Cordani's $43.9 million compensation total, Cigna's CEO pay ratio was 697:1.
Go deeper: The sky-high pay of health care CEOs.
Go deeper