Report: Shulkin to face another damning investigation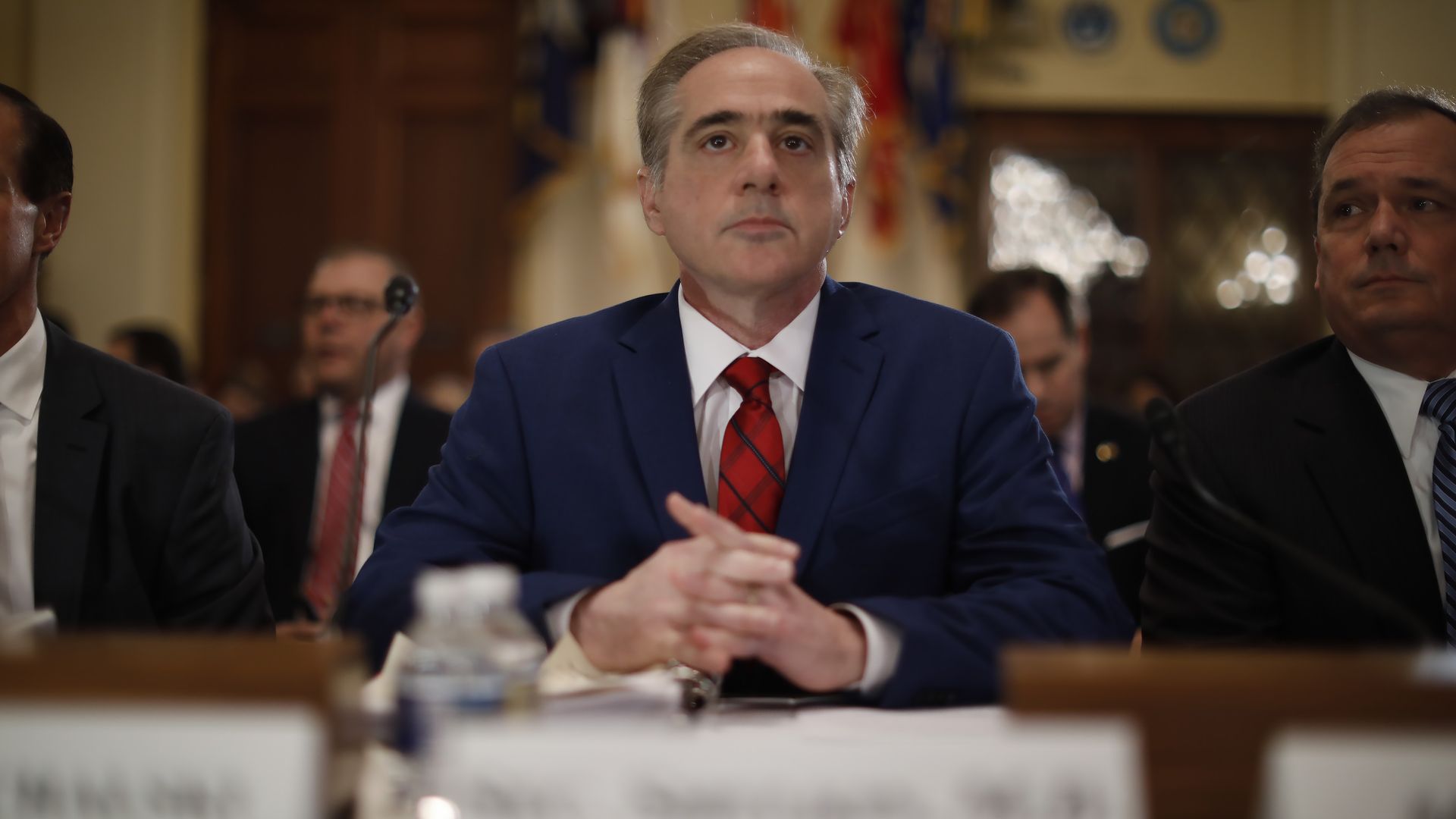 Veterans Affairs Secretary David Shulkin is likely going to face another investigation next week following reports that the Inspector General is expected to release a report on the secretary's use of security detail for "personal errands," the Daily Beast reports. The VA office has not yet responded to Axios' request for comment.
Why it matters: Sources told the Daily Beast that Shulkin has been acting "extremely paranoid," and while the White House publicly expressed their confidence in Shulkin, behind closed doors, there's serious frustration. Last month, the New York Times reported that Trump administration officials were trying to replace Shulkin. He already faced an earlier investigation which found he had accepted Wimbledon tickets and used government funds to pay for his wife's trip to Europe.
Go deeper