Trump's trade war could hurt agriculture, manufacturing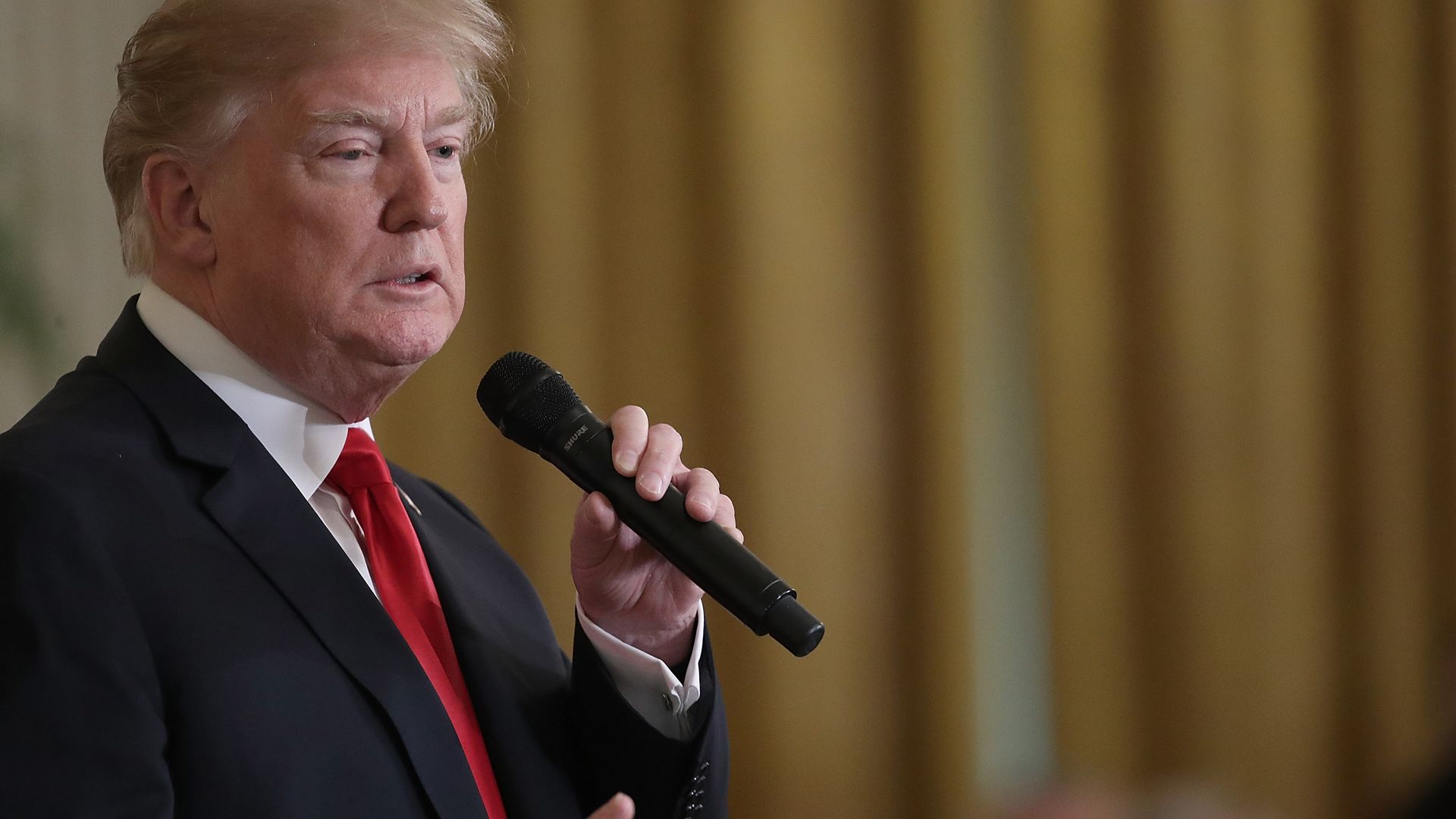 President Trump's tariffs could target everyday items like bourbon and orange juice, Politico reports, directly affecting "Republican-run states."
Why it matters: Trump is confident. "[T]rade wars are good, and easy to win," he said. But Bill Reinsch, a senior fellow at the Center for Strategic and International Studies, told Politico a trade war could bring "more industries into the fray" as "one set of retaliation prompts another and then another."
The physical responses to a trade war, per Politico:
The pork industry has concerns "that this decision may result in retaliation against pork and other U.S. goods, particularly other agricultural products."
Things like soybeans and corn could be targeted in retaliatory responses, which "could hit the red center of America."
U.S.-made aircraft is also in the crosshairs.
The construction industry could also take a hit, as steel is a big part of their work.
Things like beer cans and baseball bats could increase in price as they're made with aluminum, CNN reports.
Go deeper