South Korea mulling redeveloping forest bulldozed for Olympics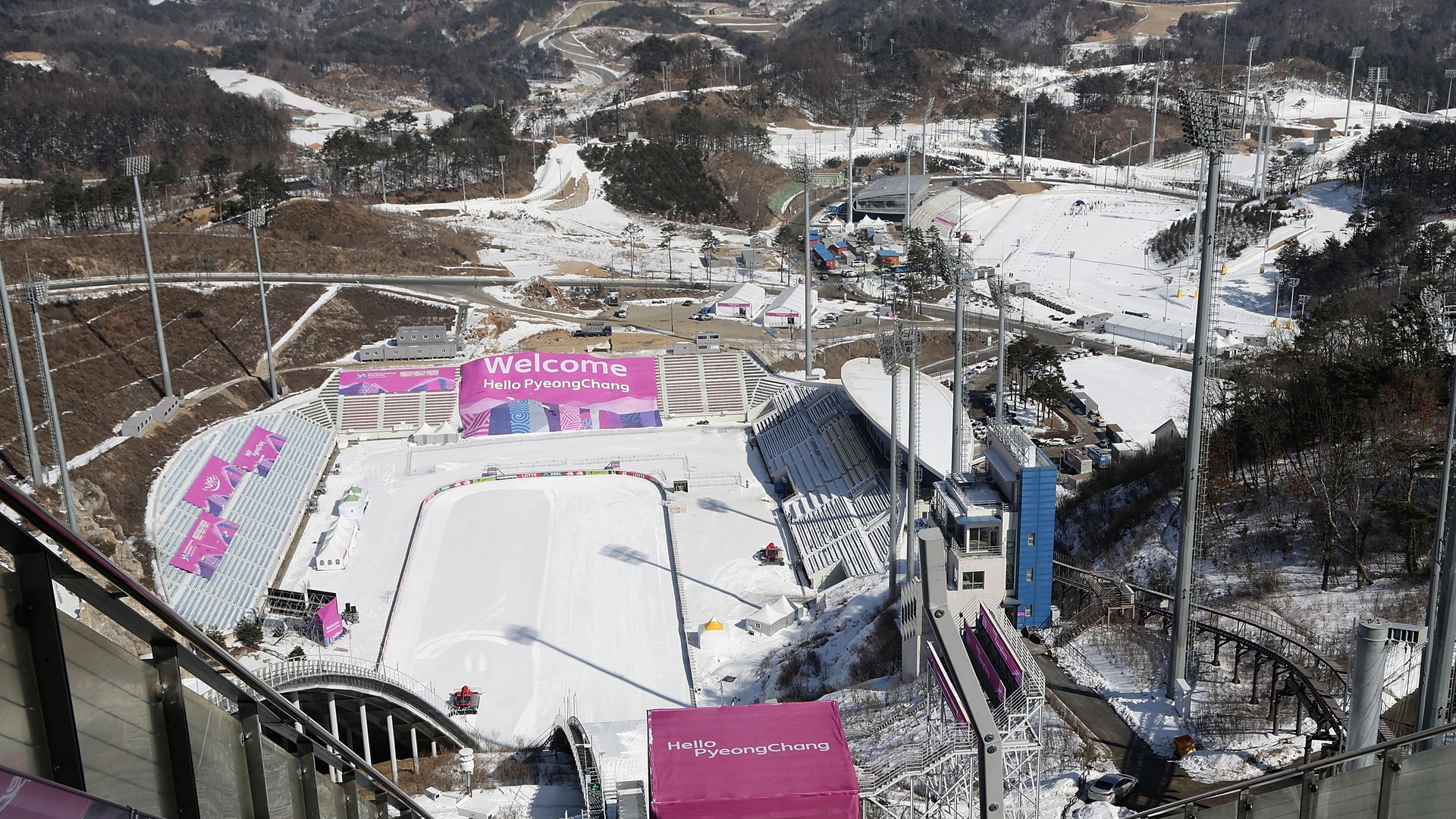 With the conclusion of this year's Winter Olympics, officials in South Korea are now considering how to redevelop a forest they razed to make way for a luxury resort, parking lots and a slope for ski events, the Associated Press reports. Experts say a restoration project would cost about $90 million over two decades, per the AP.
Why it matters: Like other Olympic games in recent years, locals and organizers are left wrestling with long-term environmental and displacement concerns. Mount Gariwang had a village and was home to dozens who were displaced due to construction. The area had been under government control because of old trees and botanical diversity.
Go deeper