Heavy losses persist for health insurer Oscar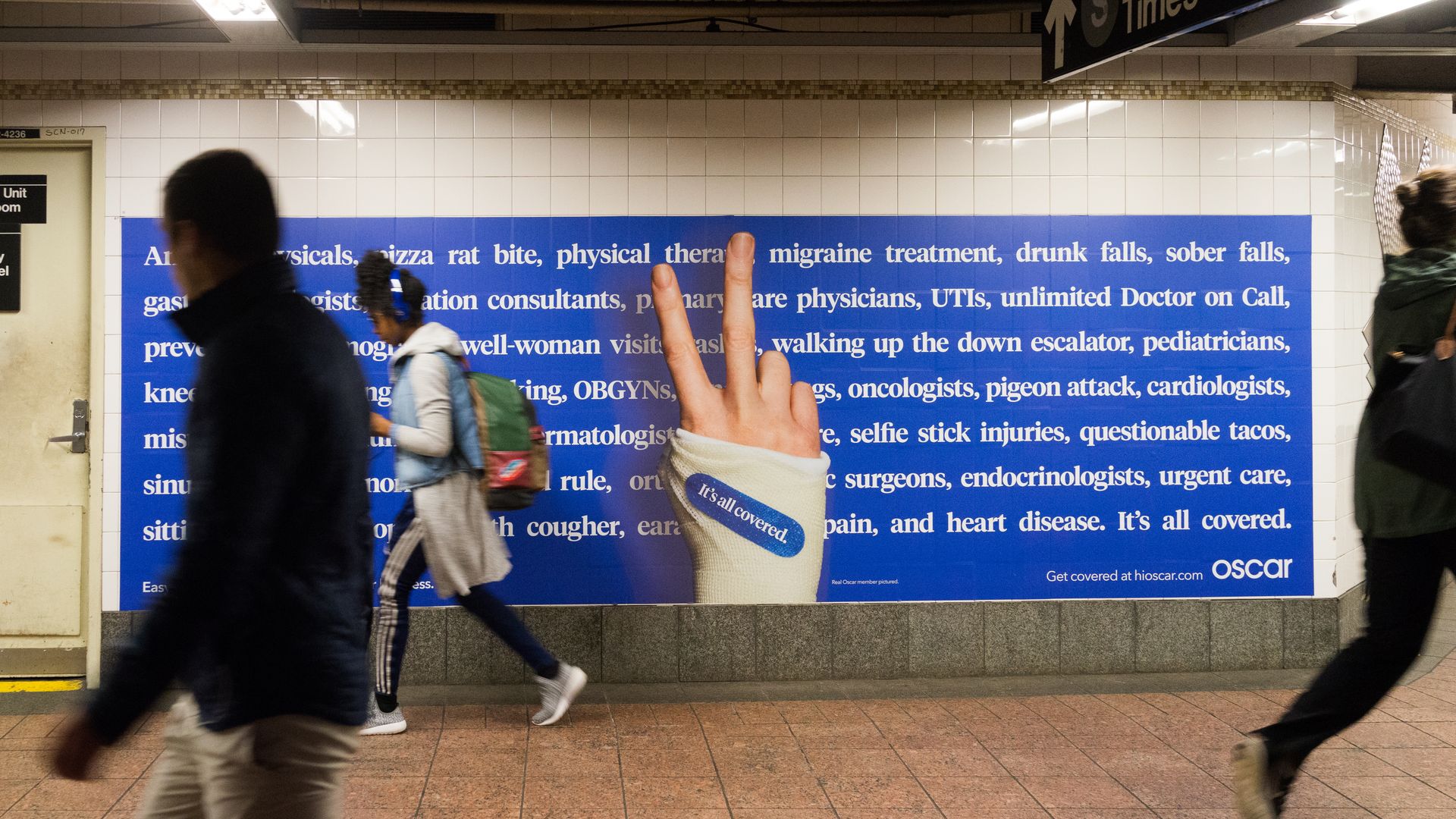 A trail of red ink continues to stain Oscar Health Insurance. The startup lost $127 million on $229 million of revenue in 2017, according to newly filed financial documents. That equates to a somewhat higher net loss margin compared with Oscar's $205 million loss on $426 million of revenue in 2016.
Why it matters: Oscar, co-founded by Jared Kushner's brother, Josh, has raised more than $725 million in venture funding. But the company is still a small fish in the health insurance ocean, has failed to price its premiums correctly, and has struggled with bloated costs year after year.
The details: Oscar's revenue fell in 2017 because it pulled out of New Jersey and narrowed its networks of hospitals and doctors. But Oscar still sold Affordable Care Act health plans in New York, Texas and California.
Here's what we know about Oscar, based on the latest documents:
Oscar had about 82,000 members. Nearly all bought individual ACA plans, though Oscar is expanding more into employer coverage this year.
The company's medical loss ratio, which shows how much of its premiums were spent on medical care, was at or well above 94% in each of the three states in 2017. That's not good.
Administrative costs alone — the costs of processing medical claims, salaries, advertising and technology — are still eating up more than half of Oscar's revenue.
Oscar did not immediately comment.
Flashback: Oscar CEO Mario Schlosser at the J.P. Morgan Healthcare Conference this past January: "Our business model is working."
Go deeper