John Kelly admits the White House dropped the ball on Rob Porter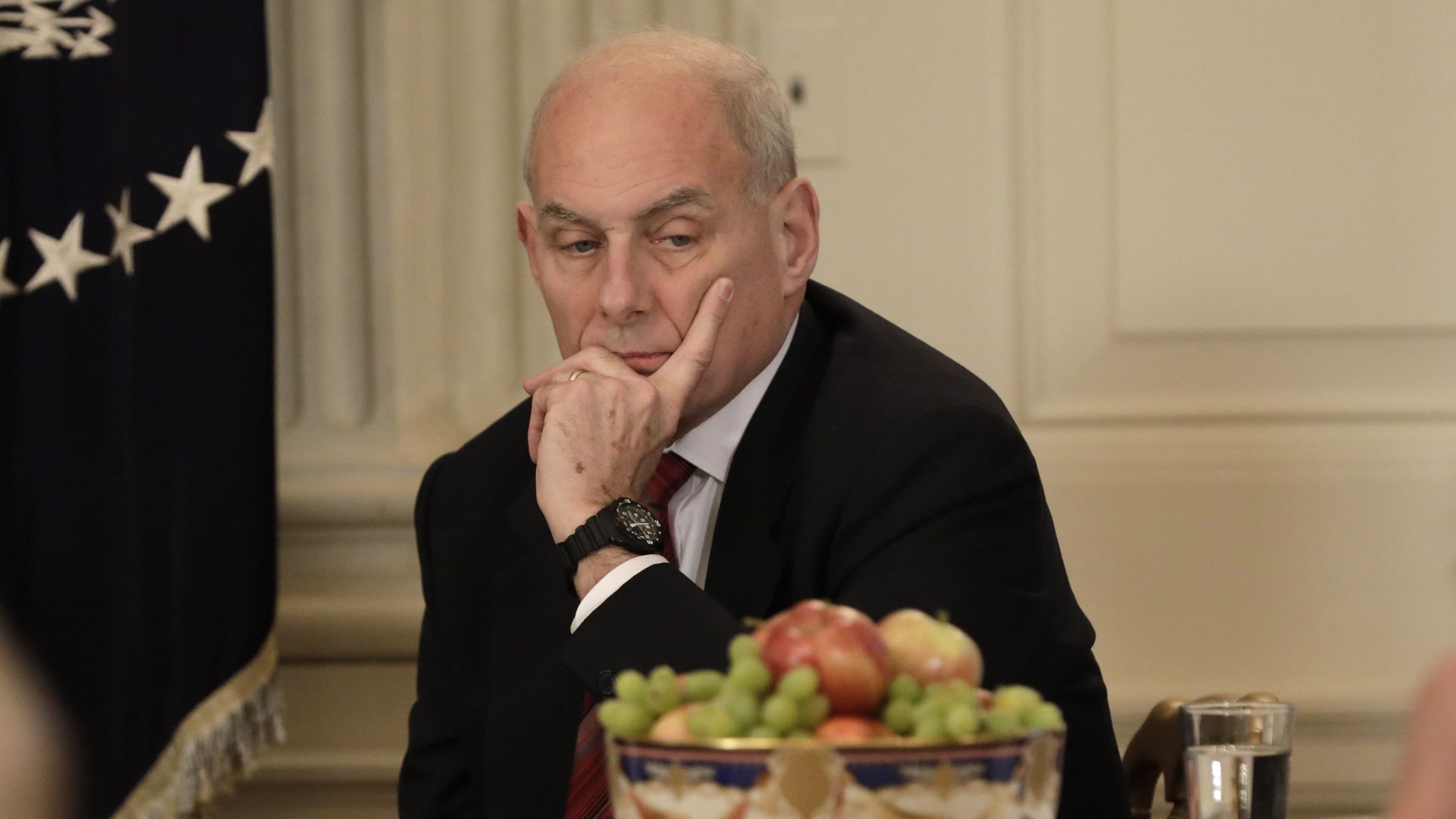 In an impromptu off-the-record briefing with reporters Friday, White House chief of staff John Kelly went on-the-record to discuss how the White House mishandled the Rob Porter scandal. He added that it opened his eyes to the number of staffers who were still working under interim security clearances, noting that it was "more people than I was comfortable with."
We didn't cover ourselves in glory in terms of how we handled that on Wednesday morning.
— Chief of Staff John Kelly
Kelly also offered a detailed timeline, from his point of view, on the events leading up to Porter's exit.
Kelly explained that he had only heard of allegations of emotional abuse against Porter when he accepted his resignation and issued a statement praising Porter's professionalism on Tuesday, Feb 6. At that point, Kelly said Porter had denied the claims, calling them "absolutely untrue."
"The mix-up came the next day," Kelly said, adding that the photo of Porter's ex-wife with a black eye surfaced on Wednesday, Feb. 7.
Kelly also backed up FBI Director Christopher Wray's statement that the Bureau had sent over their report on Porter to the White House security office in March 2017.
"That information was, in the security office's perspective, only partial information still coming in," Kelly said. "When that got looked at, I do not know. But Chris Wray was right, and it was a shock for me certainly. Because I thought the information that came over was in November."
Take note: Rob Porter's version of events contradicts Kelly's timeline. "The man we all knew, it was an absolute shock," Kelly said of Porter. "His religion, his focus on work, etc. It was just a shock to us all."
Kelly added that he had never contemplated resigning in the wake of the messy Porter fallout: "I have absolutely nothing to even consider resigning over."
Go deeper