White House officials scrambling after WaPo trade story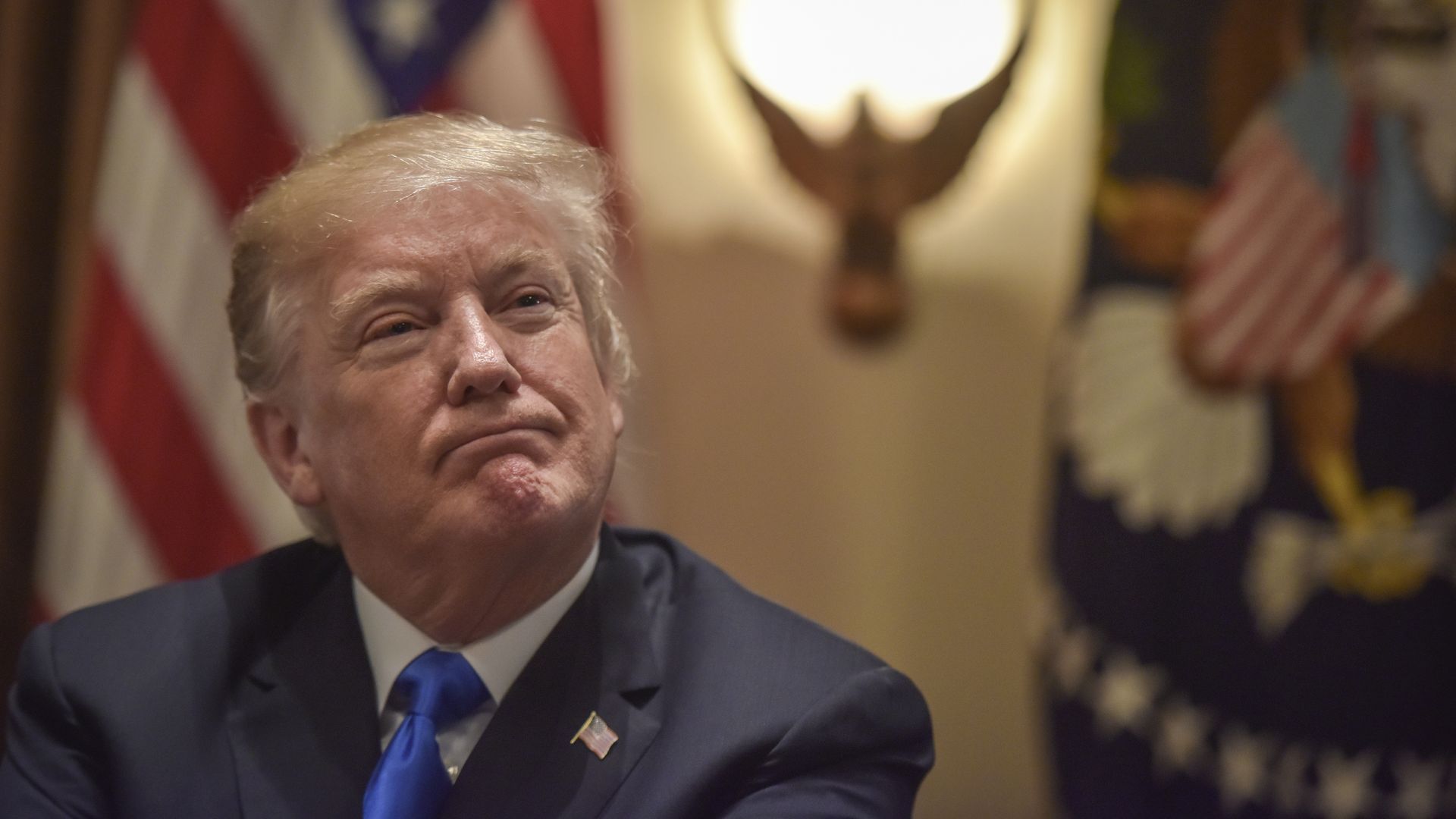 "The White House is planning to make a major announcement today about whether it will impose new limits on steel and aluminum imports, ... following months of speculation about whether President Trump would follow through on trade threats and impose tariffs that could roil global markets," The Washington Post reports.
But the news comes as a big surprise to many administration officials, signaling a truly remarkable breakdown in process — and the event may not happen.
The confusion last night among senior officials on the trade announcement — a decision of global consequence — is like nothing I've seen in the Kelly era:
A staunch Trump loyalist inside the administration texted: "This is venturing into 'OK, this is just too much' territory."
Senior White House officials had no idea what was going on, and tried to find out after seeing the WashPost story.
And today...
Be smart: This is a good illustration of catching Trump at the right moment — which senior administration officials believe is what Commerce Secretary Wilbur Ross and possibly trade adviser Peter Navarro did.
Trump is mad and feels he's being poorly served by staff. And he wants tariffs, dammit!
So when somebody says: "You know, Mr., President, you could just do it," that's pretty appealing.
Go deeper