Trump to meet with video game industry to address gun safety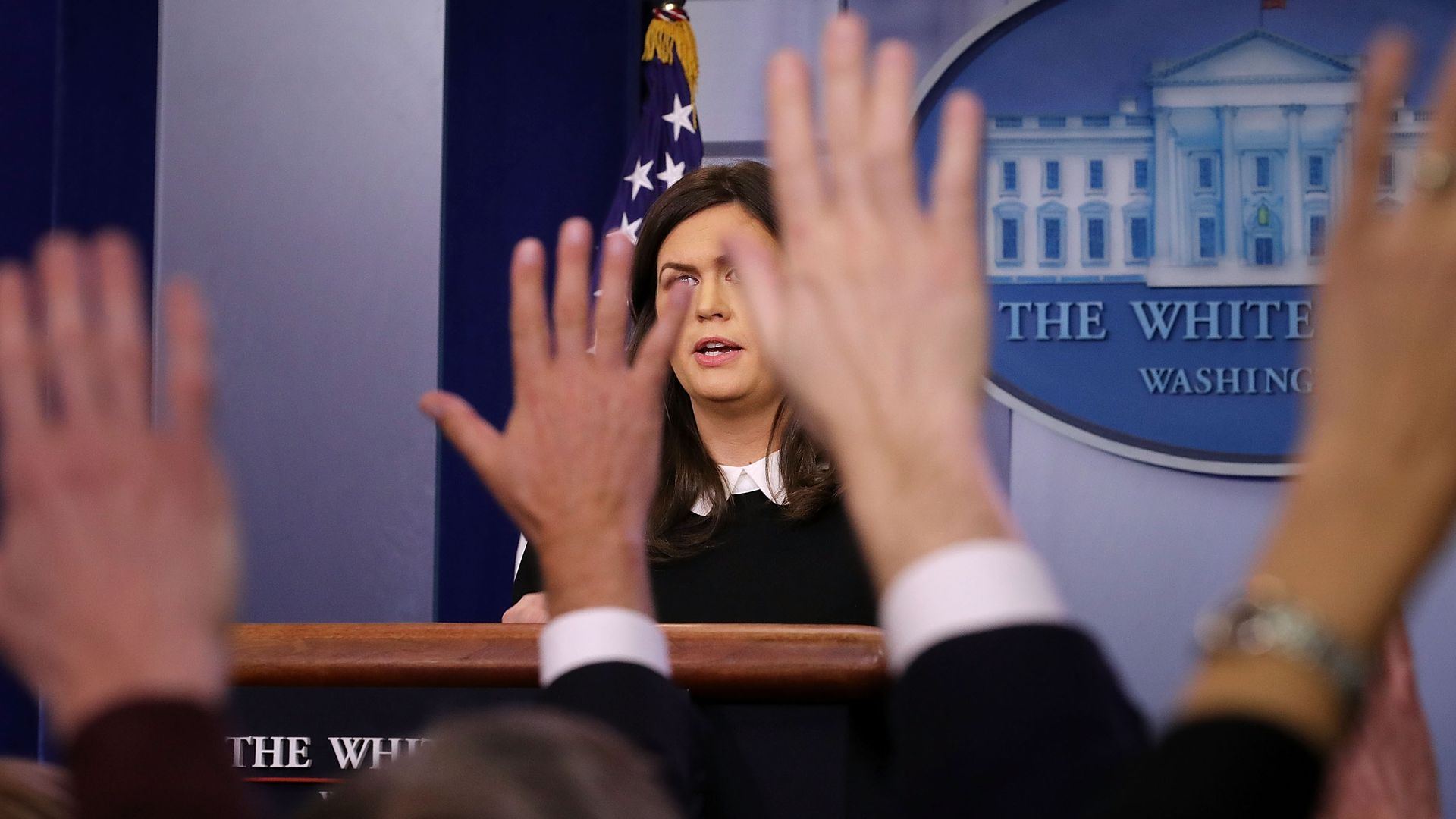 Press Secretary Sarah Sanders said on Thursday that President Trump will be meeting with members of the video game industry next week "to see what they can do" about school safety.
"The video games, the movies, the internet stuff, is so violent...I have a very young son, I look at some of the things he's watching and I say, 'How is that possible?'"
— President Trump at Wednesday's White House roundtable
The backdrop: The President has been toying with various solutions to school safety, one of which being addressing the impact violent video games and movies have on students.
More from the briefing:
Trump is not concerned about international retaliation on the tariffs he announced Thursday morning.
In response to Sen. Ben Sasse's criticism of the tariffs, Sanders said: "I don't know that the president will or should ever apologize for protecting American workers, and certainly not to Sen. Sasse."
Sanders said Thursday's announcement did not come "as a surprise to anybody here," and this is something President Trump "has been talking about for decades."
Per Sanders, Jared Kushner is still "a valued member of this administration," and will continue focusing "on the work that he's been doing."
Go deeper