Trafficking bill that irks tech to get mid-March Senate vote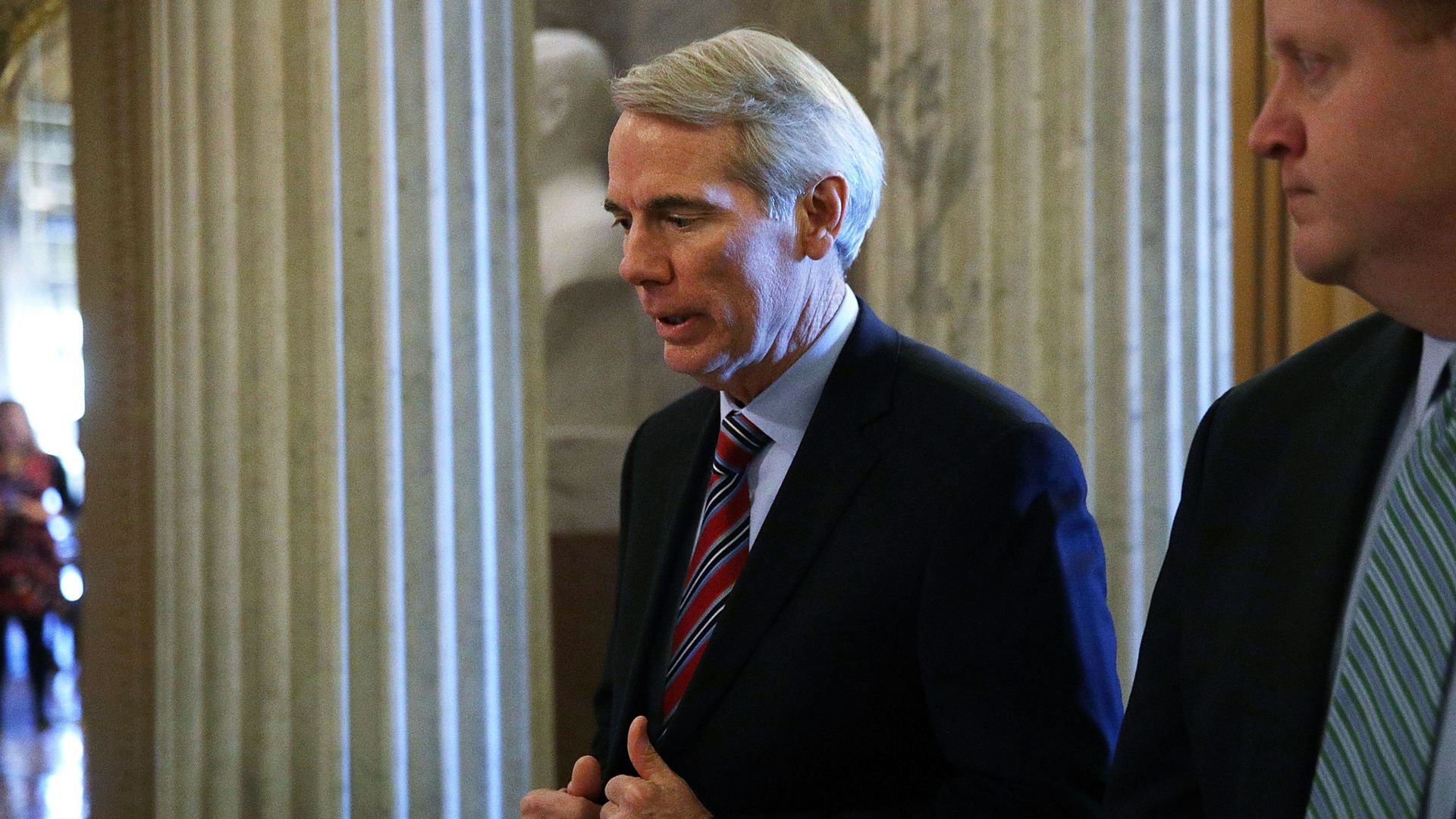 Senate Republican leadership is planning on taking up an anti-trafficking bill that has drawn the ire of some in Silicon Valley during the second full week of March, said one of its leading sponsors, Republican Senator Rob Portman.
Why it matters: The bill has drawn criticism from some tech advocacy groups who say that it will endanger the protections that online platforms have from being sued over user-generated content. Its supporters say that's unfair.
Another measure would be taken up next week and "than the week after that would be" the trafficking bill, Portman told Axios on Wednesday.
Still up in the air is whether the Senate will take up a broader measure that passed the House on Tuesday or approve only its own language, forcing a conference committee to resolve the difference.
But but but: Timing can always change on Capitol Hill. A spokesman for Senate Majority Leader Mitch McConnell said he had no announcements related to scheduling for the coming weeks.
Go deeper