The potential Hope Hicks replacements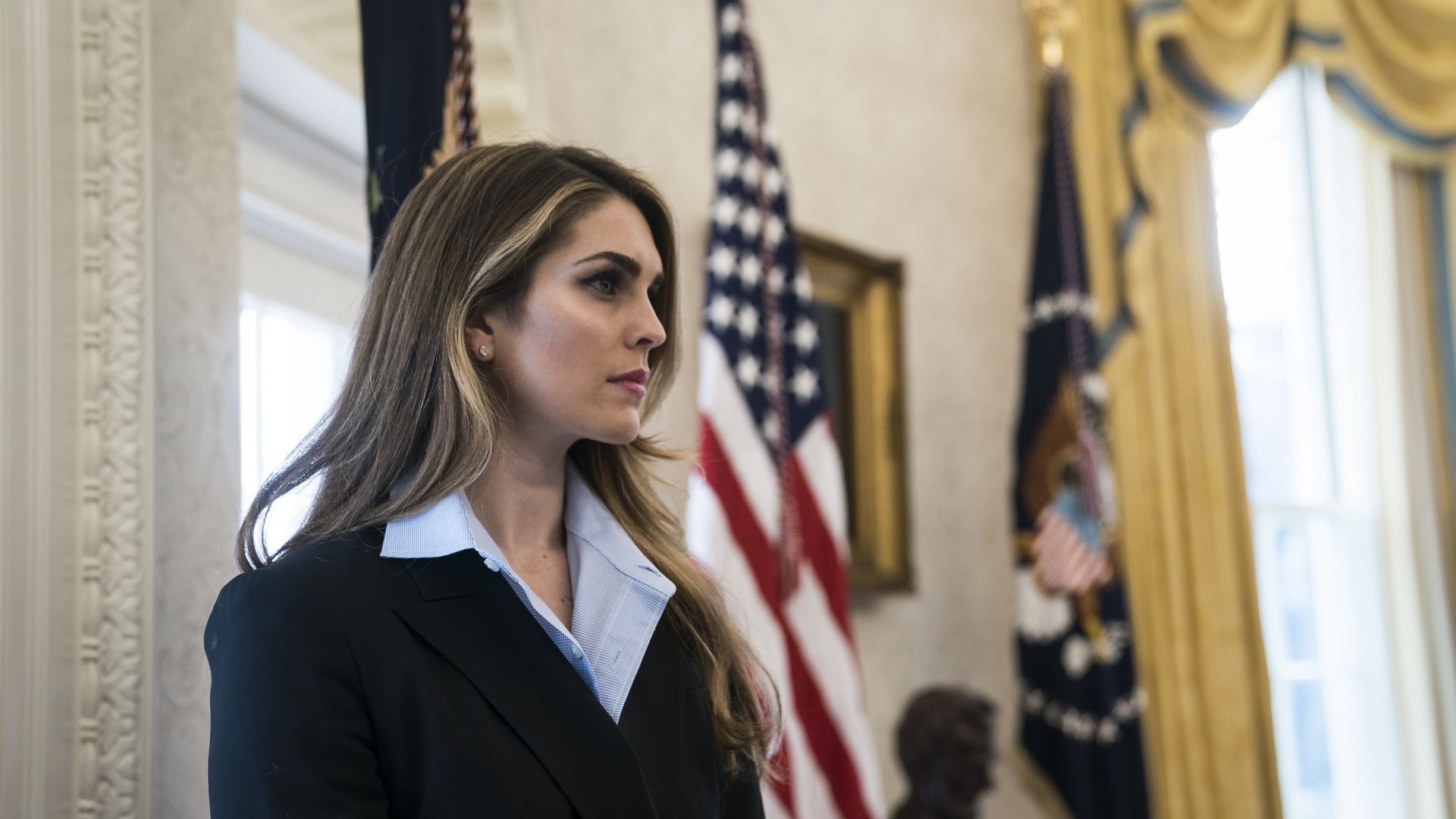 No decision has been made on Hope Hicks' replacement as White House communications director, but here are some people who could be in the mix, according to my conversations with the inner circle:
Press Secretary Sarah Sanders, if she wanted the job, could step behind the scenes.
Heather Nauert, a former Fox anchor and correspondent who is the State Department spokesperson, is very well-liked in the White House, and people believe she'd do a great job as press secretary (not comms director.) A White House official said: "With all the stink attached to the State Department, she's one person who all the Trump people know is a Trump person."
Mercedes Schlapp, now the White House director of strategic communications, is a veteran of the George W. Bush administration and has been involved in long-range communications planning.
Tony Sayegh, now Treasury's Assistant Secretary for Public Affairs, is well-liked inside the White House and was seen as doing a great job leading the tax reform communications. He has managed to keep close relationships with both Treasury Secretary Steven Mnuchin and White House economic adviser Gary Cohn.
Jason Miller — a top official on the campaign and transition, and now a managing director in Teneo's Washington office — may come back inside. Trump loves "my Jas" and would like to have him back. In the ever-changing fault lines of Trumpworld, Jason has managed to maintain good relationships across them all.
Wild card: Chief of Staff John Kelly could flex his muscles and bring in one of his aides when he headed Homeland Security. Jonathan Hoffman is well-respected but is not known to the president. Kelly could also look outside of the administration, and is known to like people who have government experience.
Get more stories like this by signing up for our weekly political lookahead newsletter, Axios Sneak Peek. 
Go deeper