Pentagon: The U.S. is "fully prepared" for Russian nuclear threat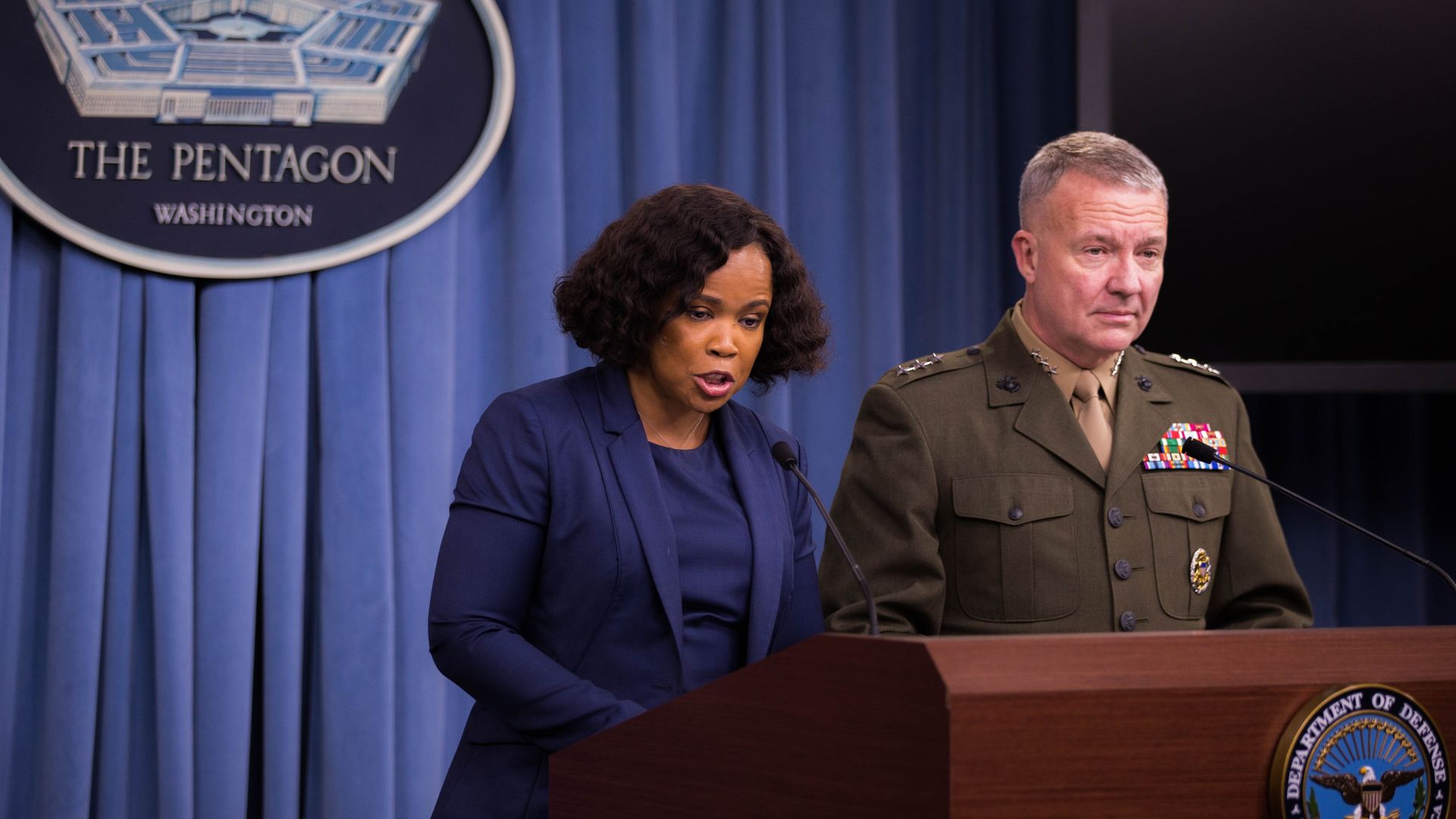 The Pentagon on Thursday responded to Russian President Vladimir Putin's announcement that Russia has an "invincible" nuclear arsenal by stating that the United States is "fully prepared" in the event that Russia launched a nuclear attack. Pentagon spokeswoman Dana White told reporters, "This is not about defense. This is about deterrence."
The backdrop: In a speech earlier today, Putin said that Russia had tested new nuclear weapons, including a new missile and an underwater drone. The Russian president made the announcement at his annual state of the nation address in Moscow — his last speech before Russia's presidential election on March 18.
Go deeper