NRA, GOP senators push back on Trump's gun proposals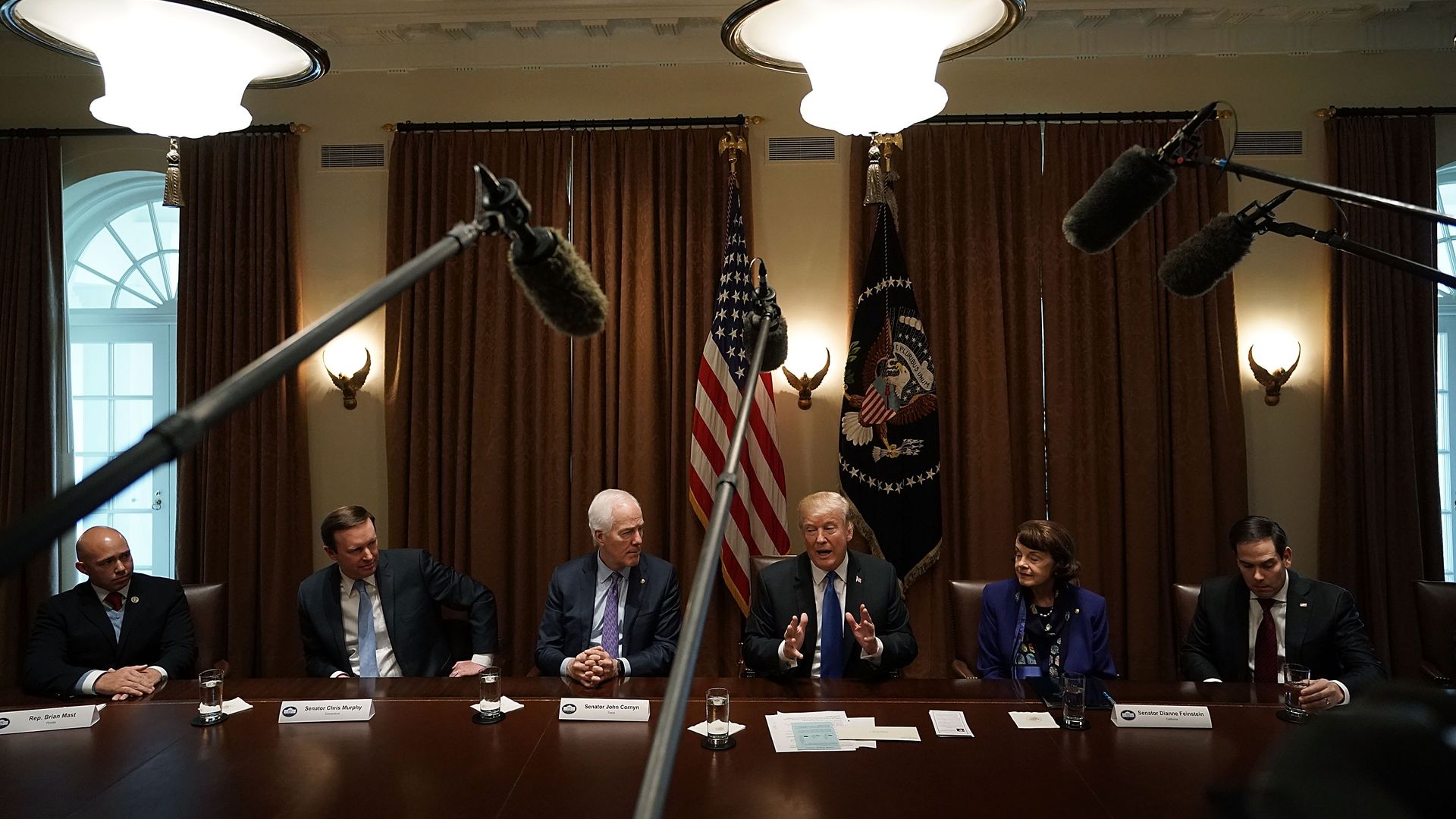 The NRA and members of the GOP pushed back on President Trump's comments during a bipartisan meeting at the White House on Wednesday.
Why it matters: During the meeting, Trump encouraged several things that the NRA wouldn't agree with, including taking guns away from owners without due process. He also told lawmakers: "I'm a fan of the NRA, there's no bigger fan...but that doesn't mean we have to agree on everything."
The NRA said the meeting was "great TV" but "bad policy," per The Hill:
"While today's meeting made for great TV, the gun control proposals discussed would make for bad policy...Instead of punishing law-abiding gun owners for the acts of a deranged lunatic our leaders should pass meaningful reforms that would actually prevent future tragedies."
— NRA spokeswoman Jennifer Baker to The Hill
Republican lawmakers were distancing themselves from Trump's comments, the Weekly Standard reports.
Sen. Thom Tillis said: "I don't ever believe there's a time in this country where due process can be dismissed, period...I know you heard the words. I just don't believe in my heart of hearts that's exactly what he meant."
Sen. Ben Sasse said in a statement: "We're not ditching any Constitutional protections simply because the last person the president talked to today doesn't like them."
Go deeper