What Dick's assault weapon move means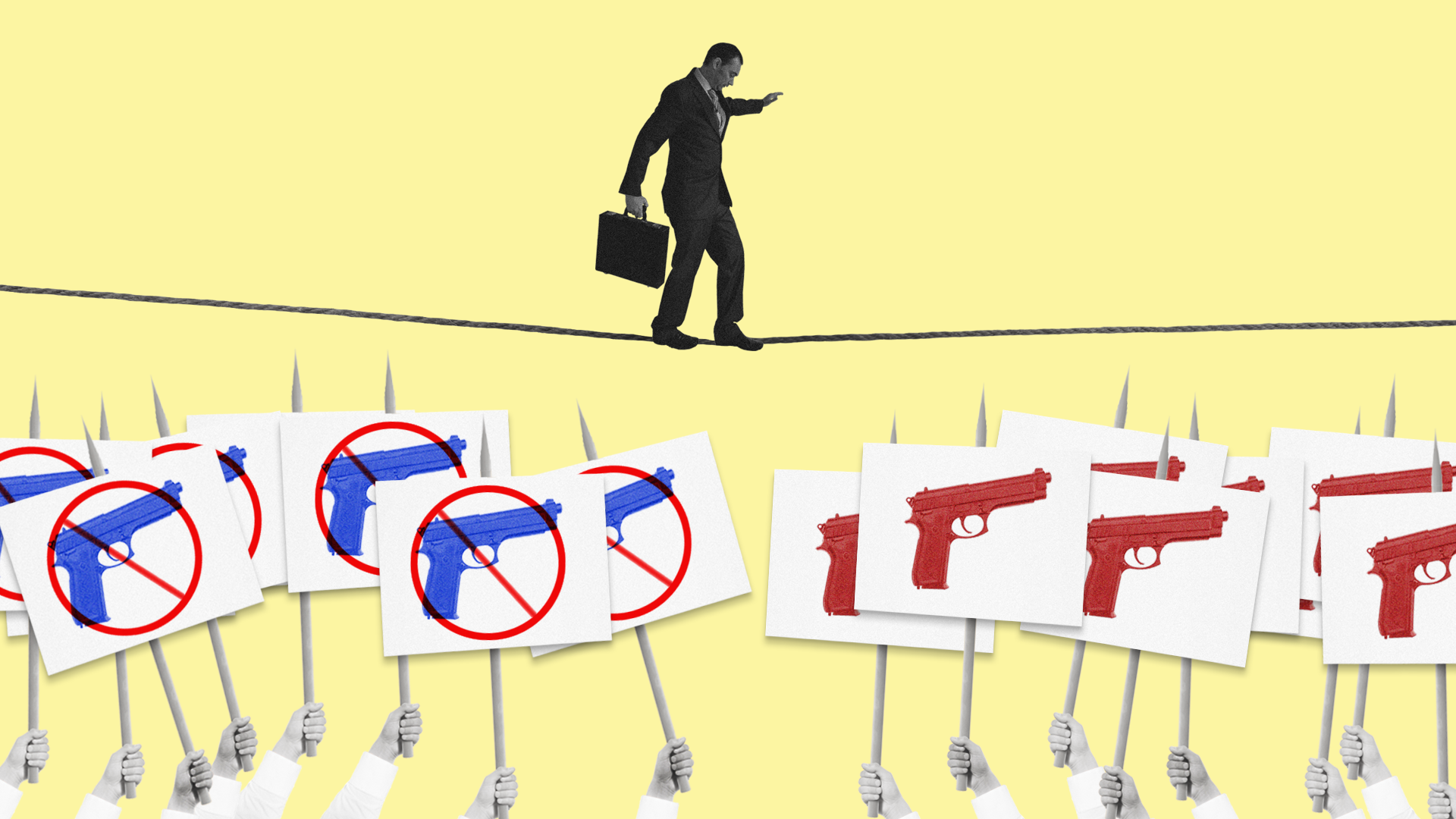 Dick's Sporting Goods announced this morning that it will no longer sell "assault-style" rifles, high-capacity magazines or any firearm to those under 21 years-old. The publicly-traded retailer had previously pulled weapons like the AR-15 from shelves after Sandy Hook, but pledges that this time they won't make a return appearance.
Why it matters: Such developments are obviously tied to the Parkland massacre and a specific socio-political issue, but it feels like something much larger is going on. Something well beyond ESG movements or corporate PAC donations to particular candidates. Corporate America is becoming partisan, which is a giant step past becoming political.
Particularly for consumer-facing businesses, there is now great pressure to either be "with us or against us." The results not only weigh on bottom lines, but also on employee recruitment and retention.
There also is a big investment angle here, and I'll be stunned if we don't soon see mutual funds that explicitly buy partisan companies. Not ETFs or mutual funds that do/don't invest in a particular sector (i.e., guns), but ones that invest based on stated corporate political beliefs (on everything from immigration to taxes). Which 401(k) would you like, red or blue?
Mike Allen and Jim VandeHei began getting at this on Sunday, and I only see it accelerating.
Go deeper: The no-win corporate tightrope
Go deeper