Walmart raises age to buy a gun to 21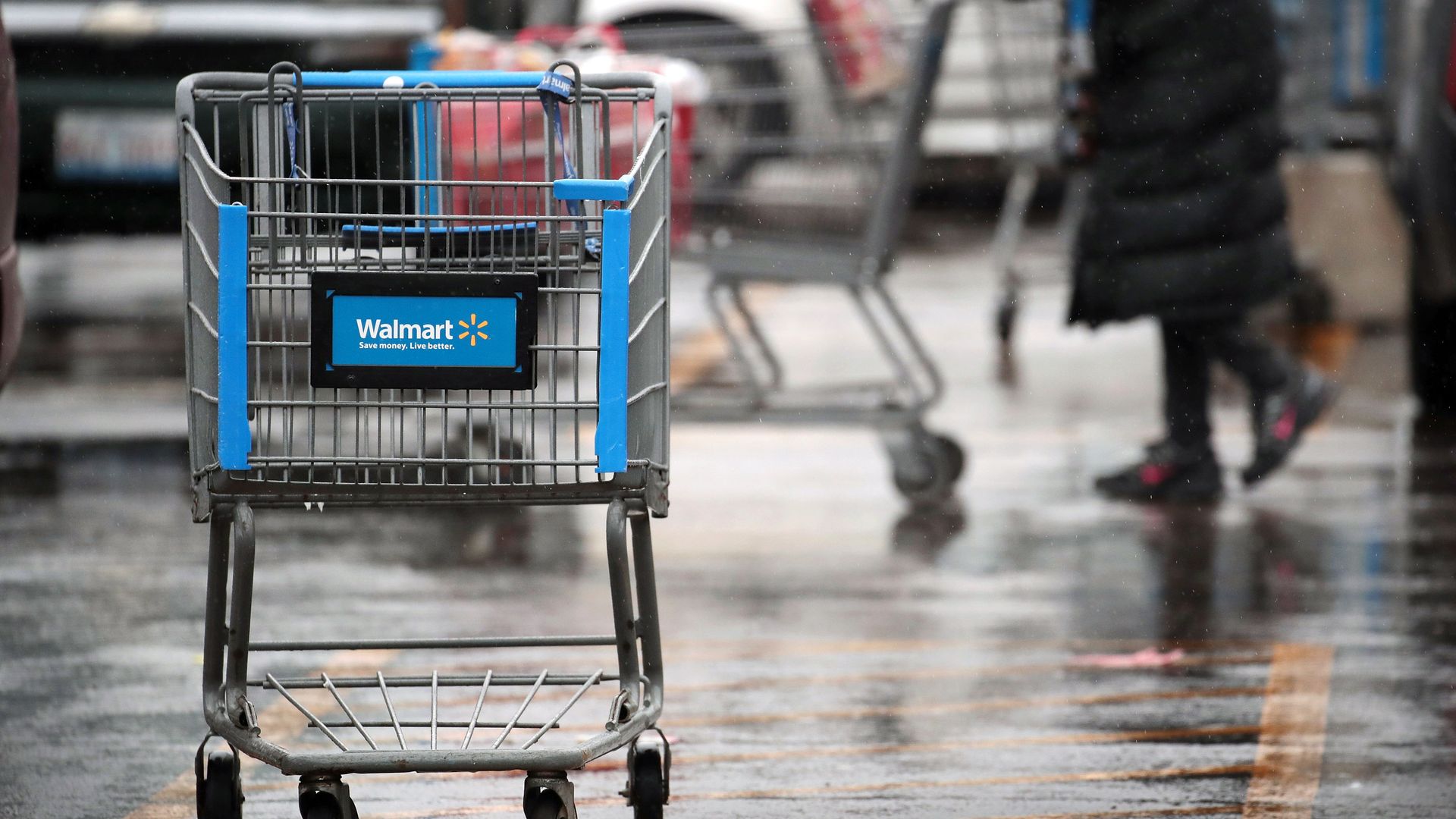 Walmart said on Wednesday that customers under 21 would no longer be allowed to purchase firearms from its stores, CNBC reports.
"In light of recent events, we've taken an opportunity to review our policy on firearm sales. Going forward, we are raising the age restriction for purchase of firearms and ammunition to 21 years of age ... We are also removing items from our website resembling assault-style rifles, including nonlethal airsoft guns and toys. Our heritage as a company has always been in serving sportsmen and hunters, and we will continue to do so in a responsible way."
— Walmart statement provided to CNBC
Why it matters: This follows Dick's Sporting Goods' move earlier Wednesday to no longer sell "assault-style" rifles, and a number of other corporate decisions after the Parkland shooting. Walmart said in its statement that the company does not sell "modern sporting rifles" or handguns.
Go deeper