Triplebyte raises $10 million to make hiring engineers better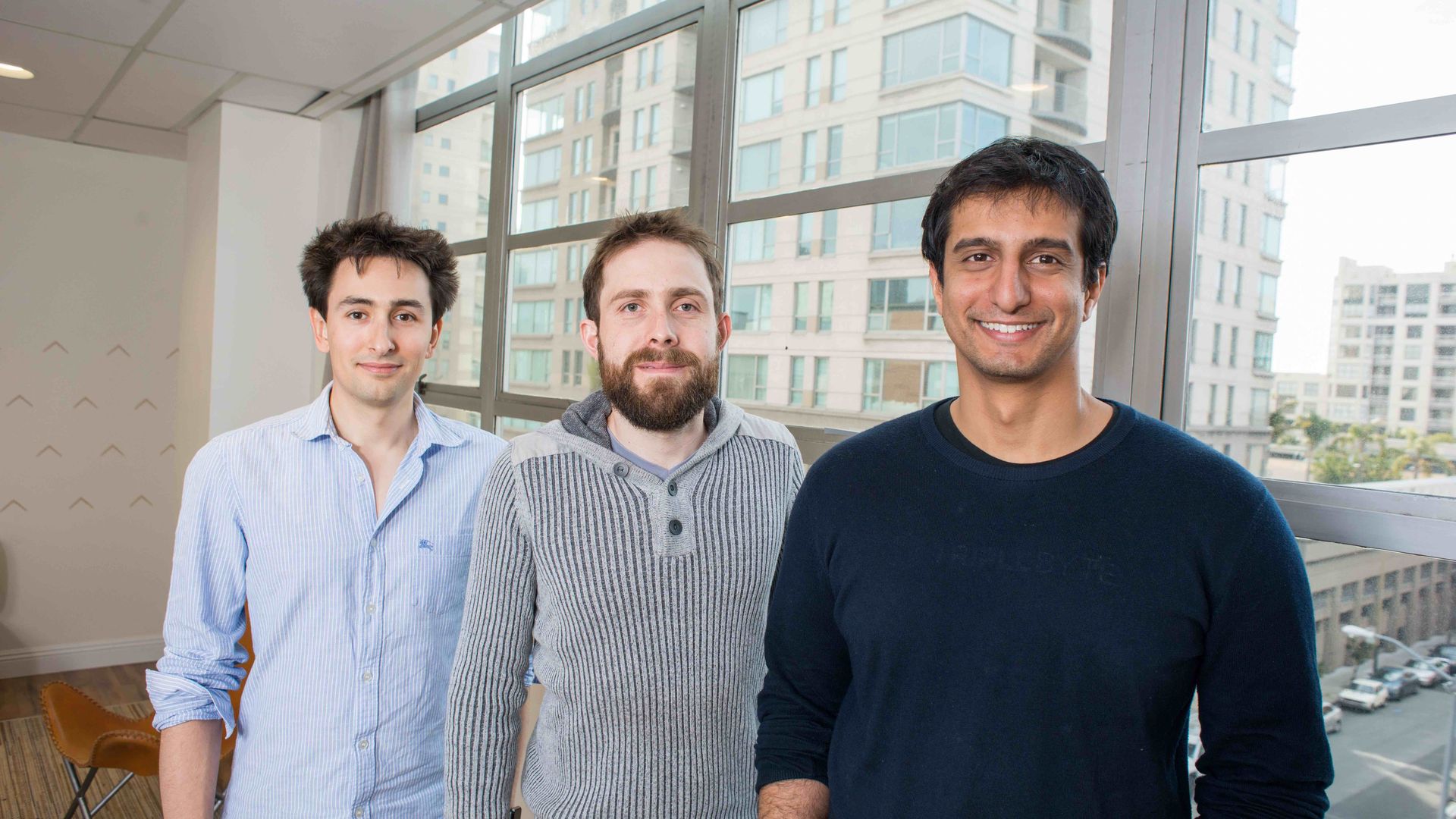 Triplebyte, a three-year-old San Francisco startup developing software and tools to assess engineers' skills and match them to available jobs, has raised a $10 million Series A round led by Initialized Capital.
Why it matters: "Every business is gonna need to be a software business," Initialized Capital co-founder Alexis Ohanian tells Axios, adding that the need for engineers is only going to increase.
How it works: On one side, Triplebyte evaluates prospective candidates' skills via online tests and technical interviews.
Then algorithms match their skills to the available jobs best suited to them. Candidates can pick from those and get in touch with the employers' recruiters.
Currently, about 40% of candidates reside outside the Bay Area and wish to get a job in Silicon Valley. It also works with a small number of New York City employers, and plans to soon expand to Seattle.
Triplebyte says that its system for evaluating candidates is focused on their true technical skills, without common biases such as resumes with prestigious schools and employers.
It could help candidates from underrepresented groups have a fairer shot since it focuses on technical skills, according to co-founder and CEO Harj Taggar. Currently, Triplebyte's pool of candidates is only slightly more diverse than the average company (about 30% are women or of an underrepresented ethnic minority), though Taggar expects its upcoming outreach and expansion efforts to improve this.
Eventually, Triplebyte can also be useful to companies outside of established tech hubs as they seek to hire more engineers, especially from local candidate pools.
Go deeper