South Korea to cut max work hours from 68 to 52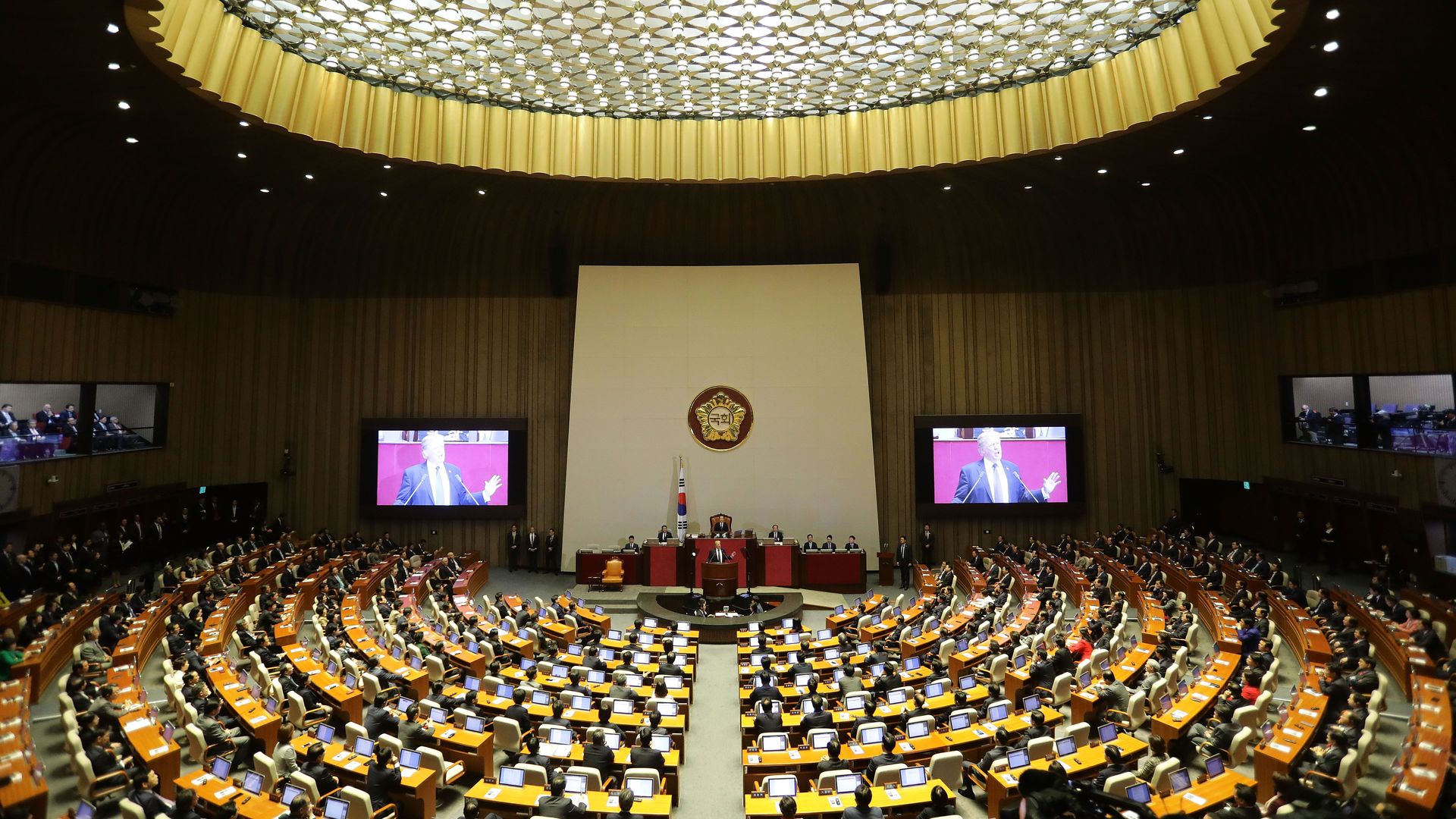 The South Korean National Assembly Environment and Labor Committee approved a bill on Tuesday that cuts the maximum statutory working hours from 68 hours to 52 with support from both the governing and opposing parties, according to the Korea Times. The bill is expected to pass the South Korea's National Assembly as early as Wednesday,
Why it matters: Slashing working hours was a central campaign promise for President Moon Jae-in. But with hours cut, businesses may have to spend upwards of $11 billion each year to keep up with production, according to the Korea Economic Research Institute.
Go deeper