Parkland students return to school after mass shooting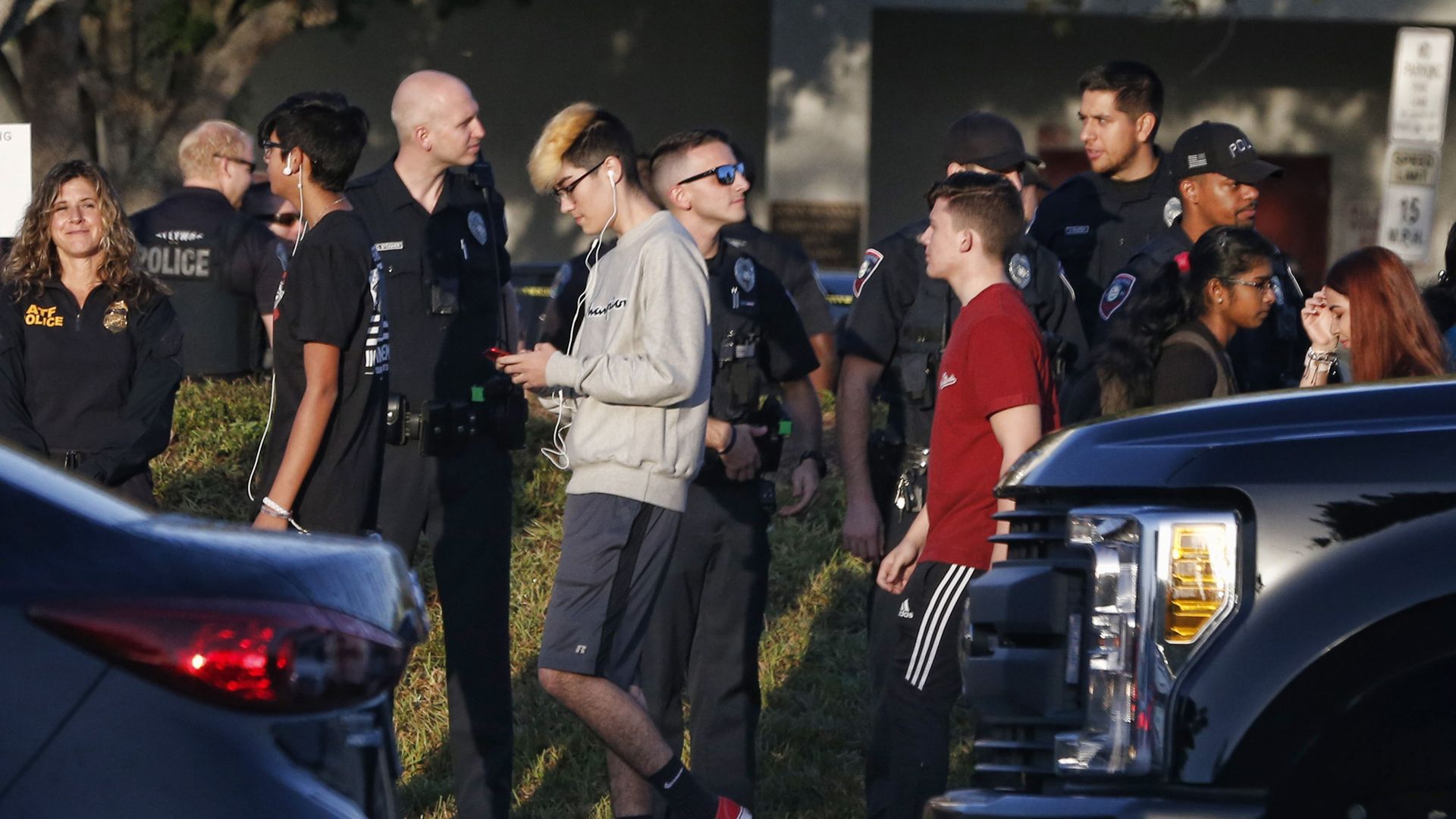 Students returned to Stoneman Douglas High School Wednesday, two weeks after a gunman killed 17 people on campus. Dozens of police officers representing Miami-Dade County and Palm Beach to up to New York surrounded the school as students walked in to make them feel safe, per the Fort Lauderdale Sun Sentinel.
The big picture: As school resumes, students from Parkland remain extremely vocal in the national conversation on gun control, with the student-organized March for Our Lives scheduled for March 24.
''I'm a little nervous but we have to get back so we can get some sense of normalcy," said Bradley Gola, 14, to the Sun Sentinel. Gola was one of many students who was in the building when the shooting took place.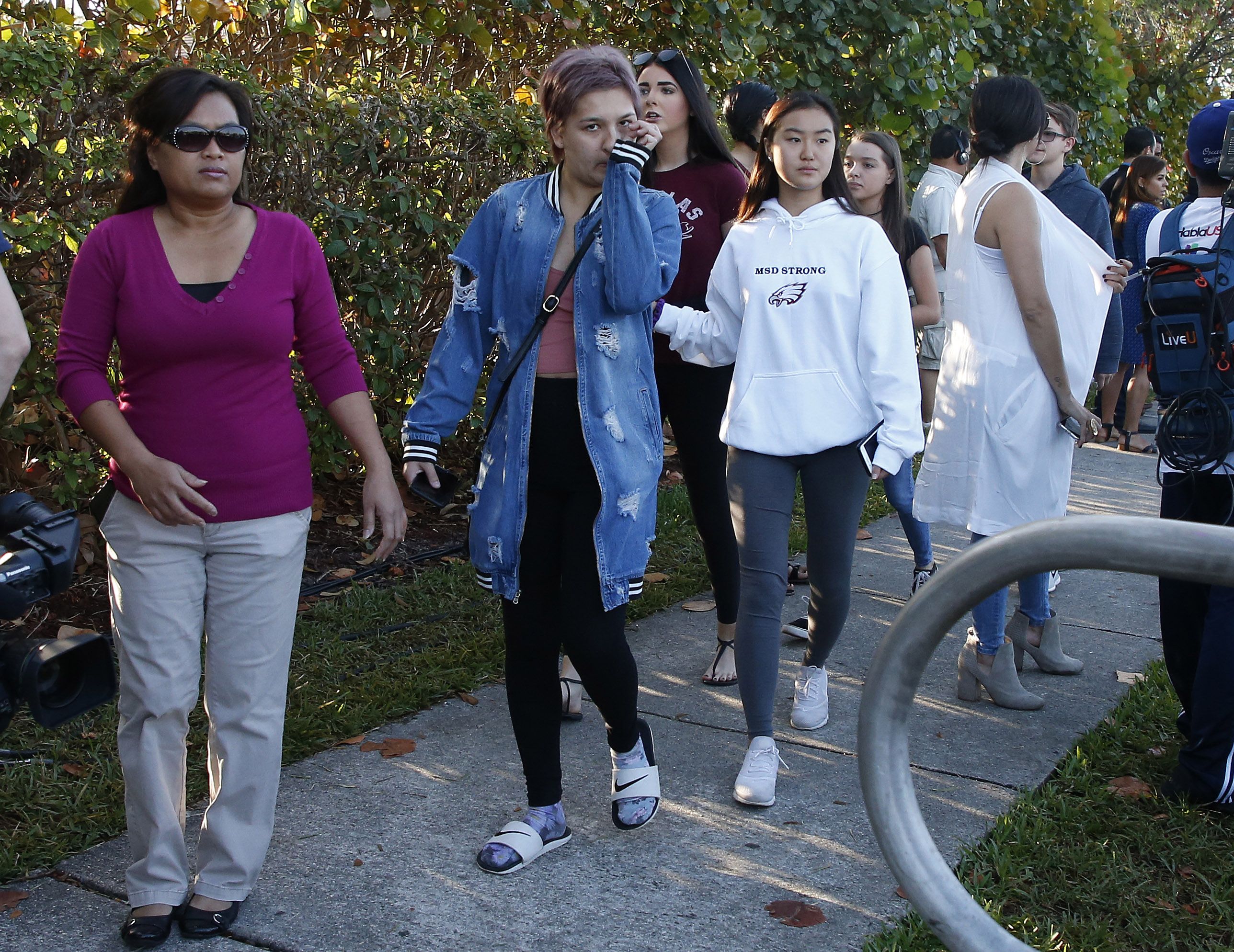 Kim Singer told the Florida paper she was walking with her 15-year-old freshman daughter Ella, who lost two friends in the massacre.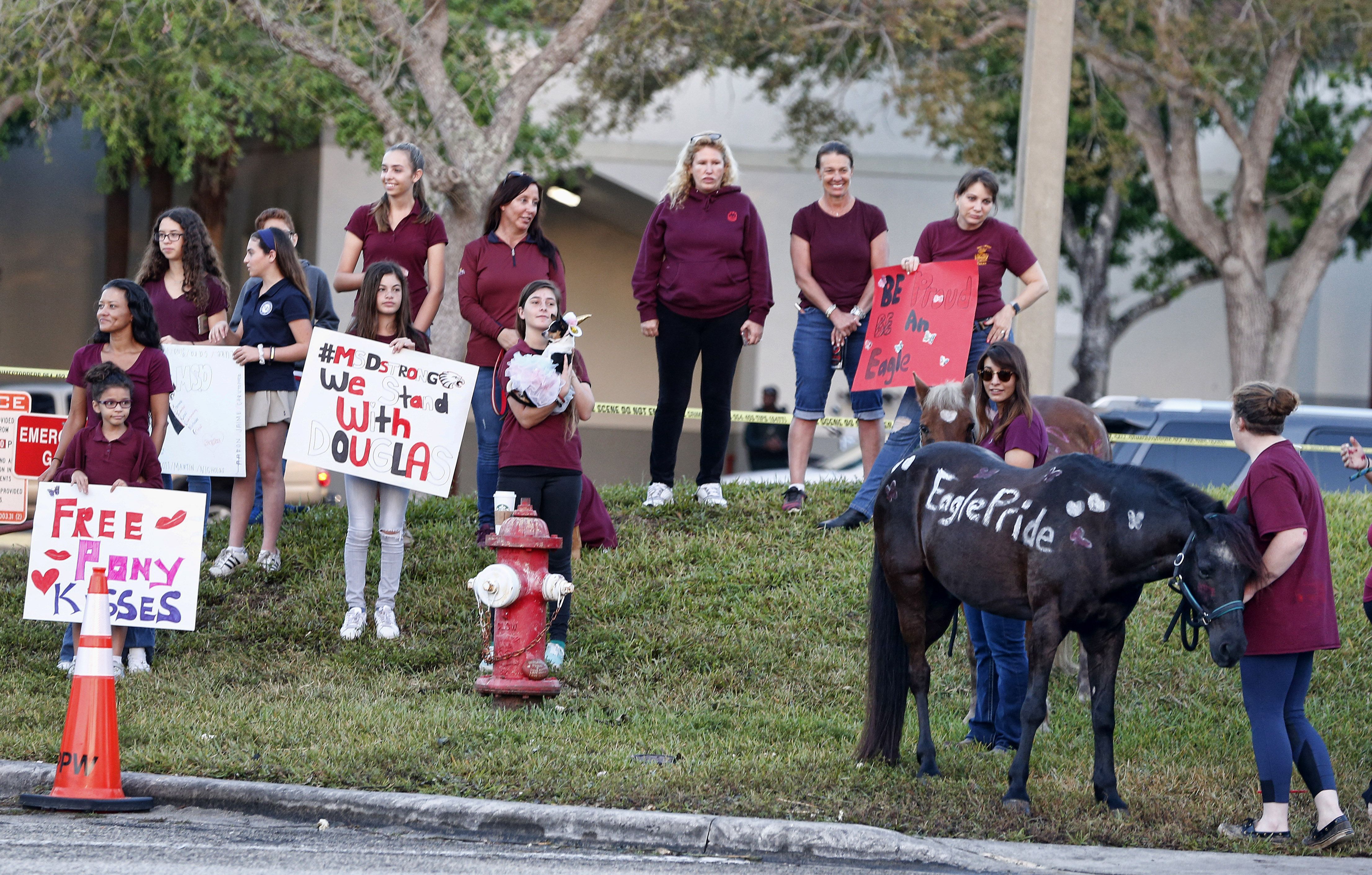 Vice President of the Police Benevolent Association in Broward, Rod Skirvin, gave out 1,000 carnations donated by Field of Flowers as the students crossed Pine Island Road to enter the school, according to the Sun Sentinel.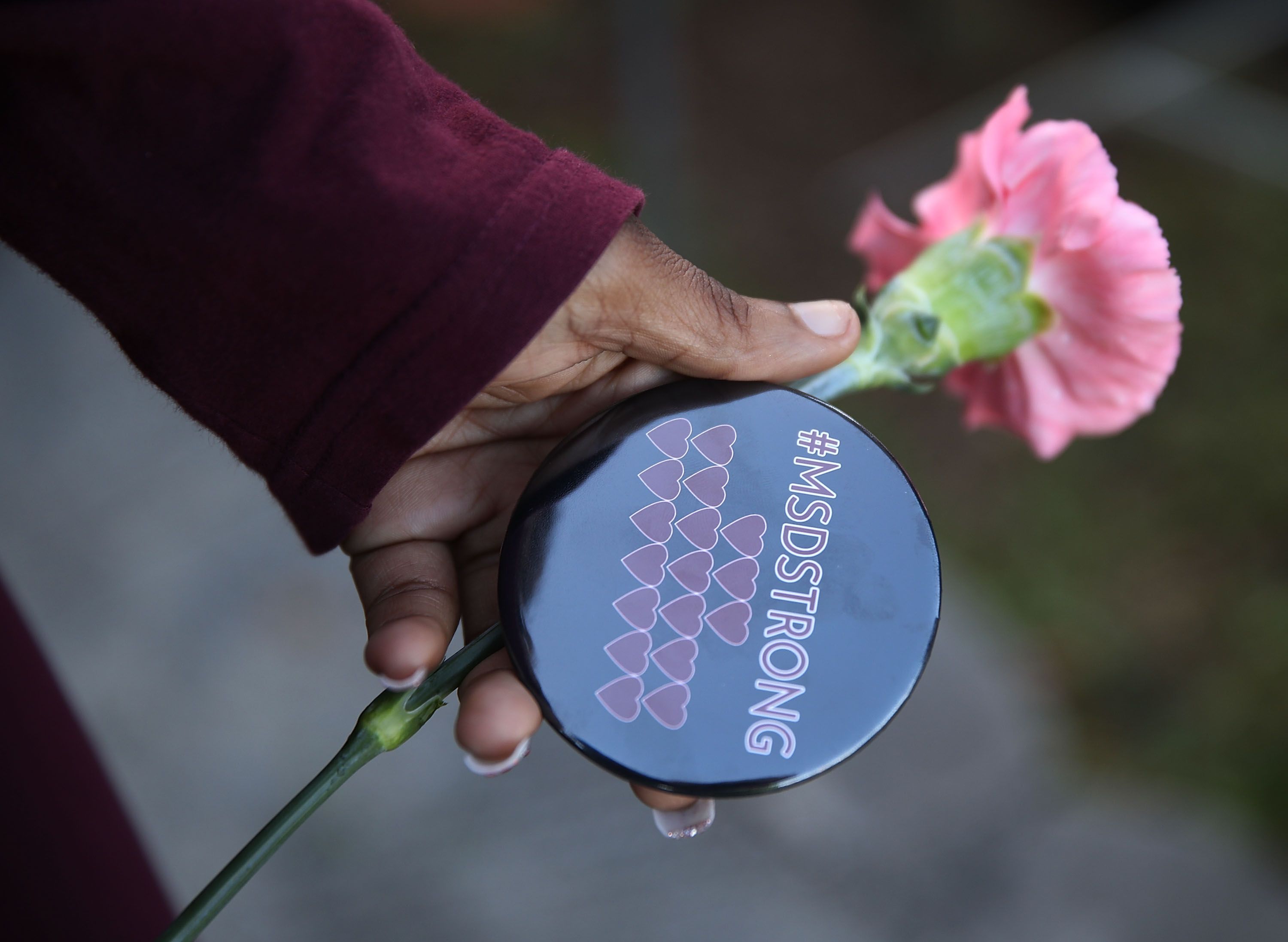 Rachel Jean, 16, carried a white stuffed bear with a heart to bring to a friend. She told the Sun Sentinel she was going to transfer until she talked it over with her mother.
Go deeper