Hope Hicks dodges questions in Russia probe testimony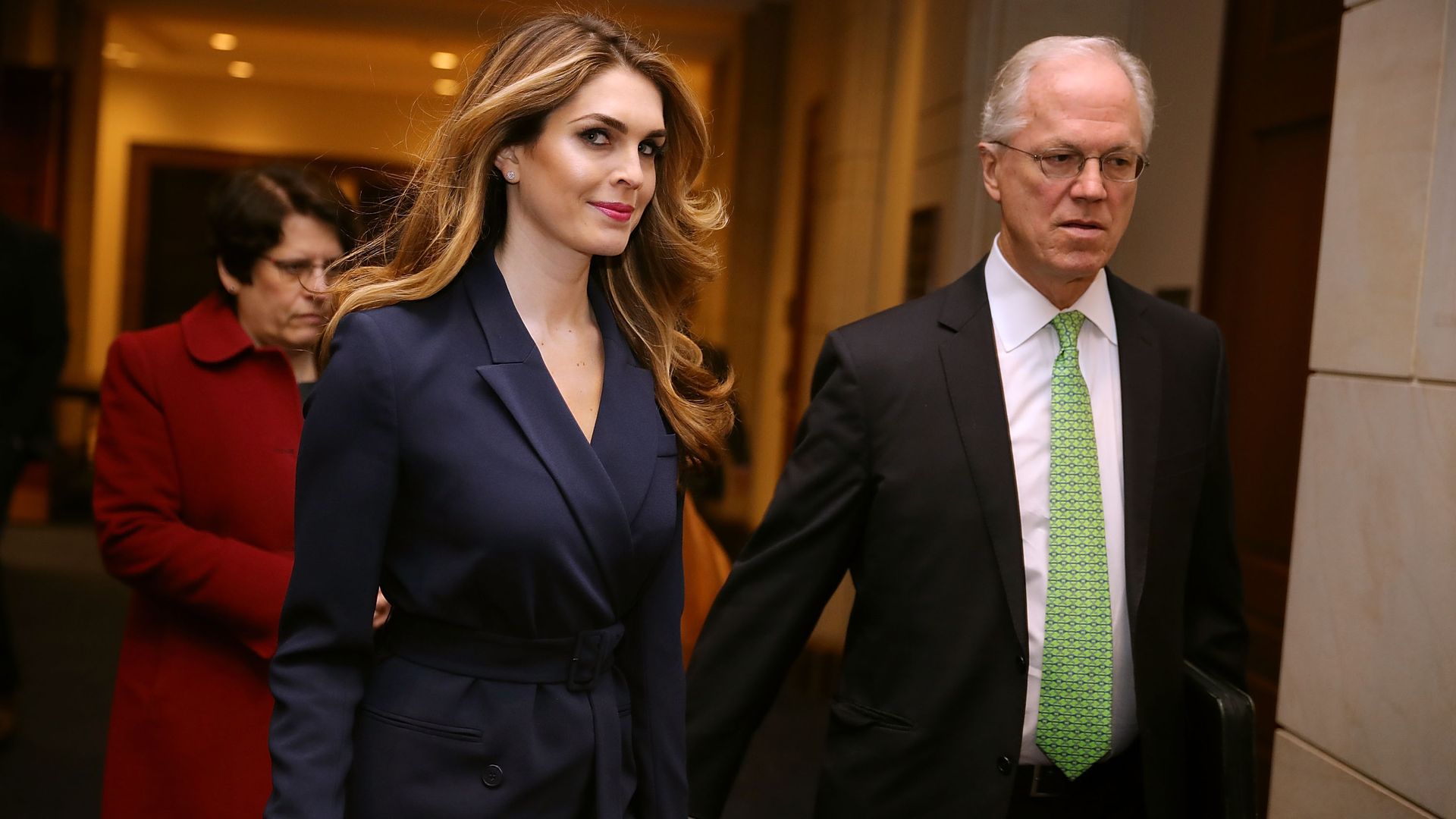 Hope Hicks, White House communications director and highly trusted member of the Trump team, testified behind closed doors for nine hours with the House Intelligence Committee on Tuesday, but declined to answer questions about the transition and her time in the White House. However, according to the New York Times, Hicks told House investigators that she is occasionally forced to tell "white lies" from her work in the administration.
Flashback: Hicks was involved in the scramble to respond to reports of a 2016 meeting between Don Jr. and a Russian lawyer, and allegedly said details of the meeting "will never get out" — a claim her lawyer has denied. She has also been in the room for other key moments that members were anxious to ask about.
Go deeper