Earth bacteria could survive on one of Saturn's moons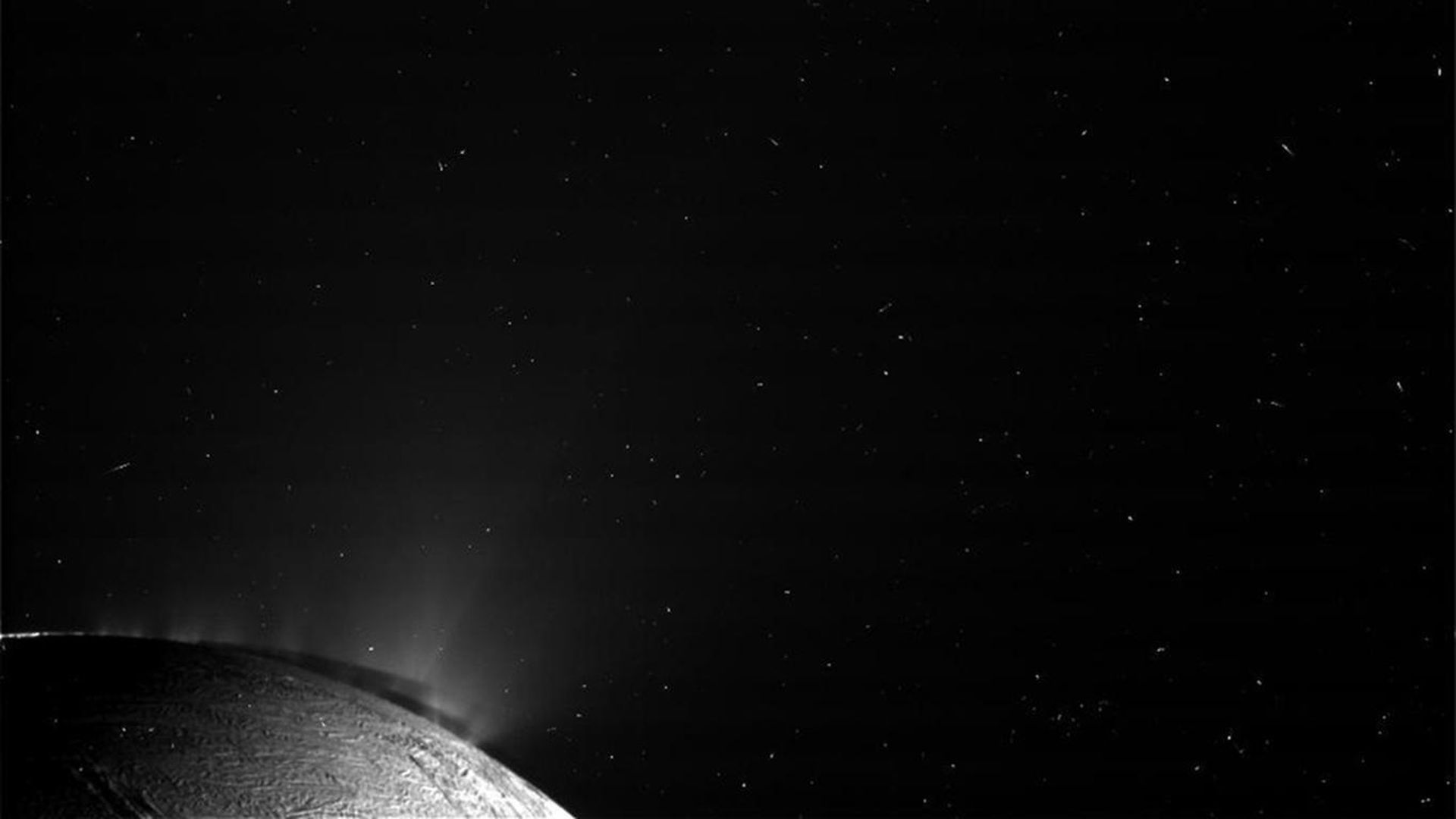 Bacterial life could survive in the ocean beneath the surface of one of Saturn's icy moons, according to new research published Tuesday in the journal Nature Communications.
Why it matters: The Saturnian moon Enceladus is considered one of the best possible places to look for life in our solar system — and our galaxy — so far. If we were to find life on Enceladus, it would also broaden the types of places we could search for life. Right now, we just look for Earth-like planets close enough to the sun to have liquid water.
The background: NASA's spacecraft Cassini flew by Enceladus and spotted icy geysers erupting from the planet's surface, indicating a liquid ocean beneath the ice sheets and possible hydrothermal activity. It flew through the geysers, and detected carbon, hydrogen, and crucially methane, in the plumes. That's a big deal because certain types of bacterial life can produce methane.
What they did: Study author Simon Rittman ran a number of simulations to see if Methanermococcus okinawensi, a methane-producing microbe that lives on hydrothermal vents, could survive in an environment like on Enceladus. They altered the acidity and chemical composition of the environment, changed the pressure, and changed temperatures. Since no one knows exactly what the world is like beneath Enceladus' ice sheets, they had to approximate.
What they found: The bacteria survived almost everything they threw at it, including low levels of formaldehyde, which were detected on the moon. But high levels killed the bacteria.
Yes, but the methane on Enceladus could have come from natural processes, and doesn't need bacteria to be explained. It's also unknown if the hydrothermal vents Methanermococcus needs to survive are present on the planet — it's just a guess.
Go deeper