U.S. economy looking good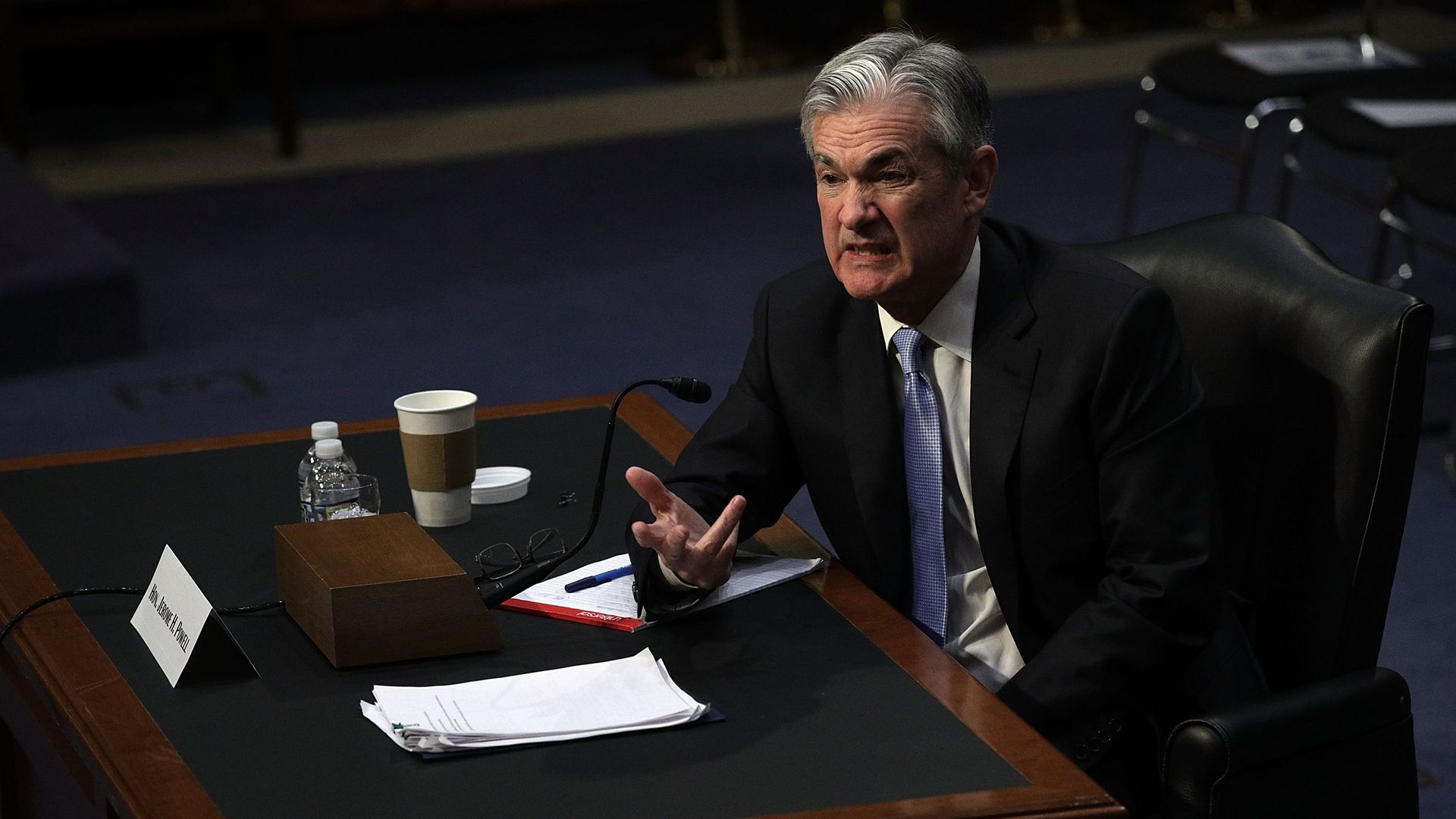 The new Fed Chairman, Jerome Powell, will tell Congress today the economy is growing well and "gradual" interest rate increases will continue, Bloomberg reports. He said recent stock market volatility isn't "weighing heavily" on the economy.
Why it matters: Powell will be making his first appearance before Congress later today since taking over for Janet Yellen. He's expected to continue her policies while he manages the Fed's response quickening economic growth (boosted by the tax bill), rising inflation and lower unemployment, Bloomberg says
"The economic outlook remains strong."
Inflation will increase and stabilize at around 2%.
"Wages should increase at a faster pace as well."
Go deeper