Trump names Brad Parscale as 2020 campaign manager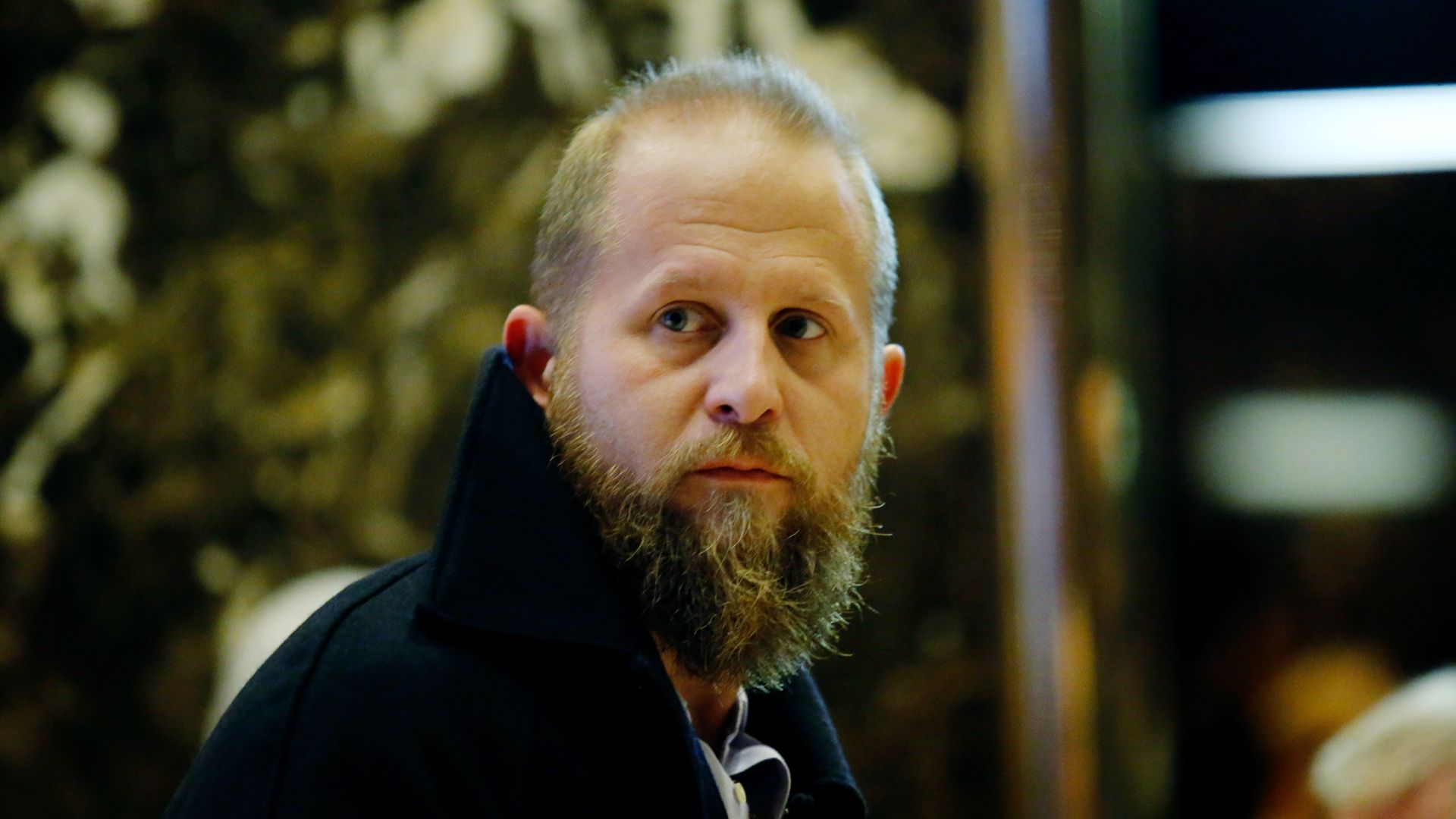 President Trump has tapped his longtime digital strategist Brad Parscale, who served as the digital media director of his 2016 campaign, as his campaign manager for 2020. The news was first reported by The Drudge Report and has been confirmed by Axios.
Why it matters: This decision reflects Jared Kushner's continued influence inside Trumpworld. Nobody has promoted Brad Parscale more than Jared, and during the campaign he was Parscale's biggest advocate. It also shows that Trump wants somebody adept at digital campaigning to run his campaign.
As the RNC's former digital chief, Gerrit Lansing, once told me — gone are the days of romantic ad-makers running campaigns on gut instinct and witty lines. Digital directors will no longer be passengers on campaigns but instead their pilots. Even Trump — a man more wedded to gut instinct than perhaps any modern politician — seems to get that.
Go deeper: Trump's 2020 strategy
Go deeper